Art in the Frame Foundation, managing charity of The Harbour Gallery Jersey announces the opening of the Summer Exhibition 2021.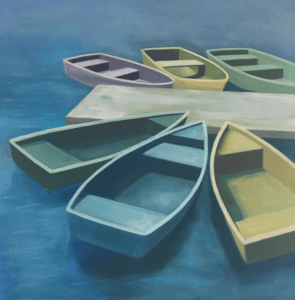 The exhibition will showcase a rich variety of ideas using a wide variety of materials including paint, prints, ceramics, resin, photography, textiles and wood. On display will be artwork inspired by the sea and coast, rich patterns in Jersey's hedgerows and landscapes with beautiful flora and fauna.
With over 30 exhibitors taking part, some regulars and many new faces, visitors will enjoy an inspirational visit to The Harbour Gallery Jersey. The Gallery Cafe upstairs will also be serving healthy freshly cooked food.
The exhibition opens on Thursday 15th July and continues until 4.00pm Sunday 12th September.