Guernsey's Proms returns for the 16th year on Saturday 11th September 2021.
Following the great success of the move to the KGV Playing Fields last year, the event will again be staged 'on the wicket'.
As has become tradition, the first half of the event will be a live concert followed by the second half of the Last Night of the Proms broadcast on the big screen. Guernsey Symphonic Winds will return to the Proms stage for the fourth time with a varied programme of music from classics and marches to the modern day to appeal to everyone and will also feature their Big Band line up.
The 2021 Proms season launched on 30th July and will feature 54 concerts over six weeks culminating in the traditional Last Night of the Proms on 11th September. The full Last Night concert programme is still to be announced but the second half will feature all the favourites including Henry Wood's Fantasia on British Sea Songs, Land of Hope and Glory, Jerusalem and Rule Britannia.
Proms on the Wicket will remain free to attend thanks to the support of principal sponsor Aspida Advisory Services and supporting sponsors Guernsey Arts, Guernsey Press, Specsavers and Utmost Worldwide.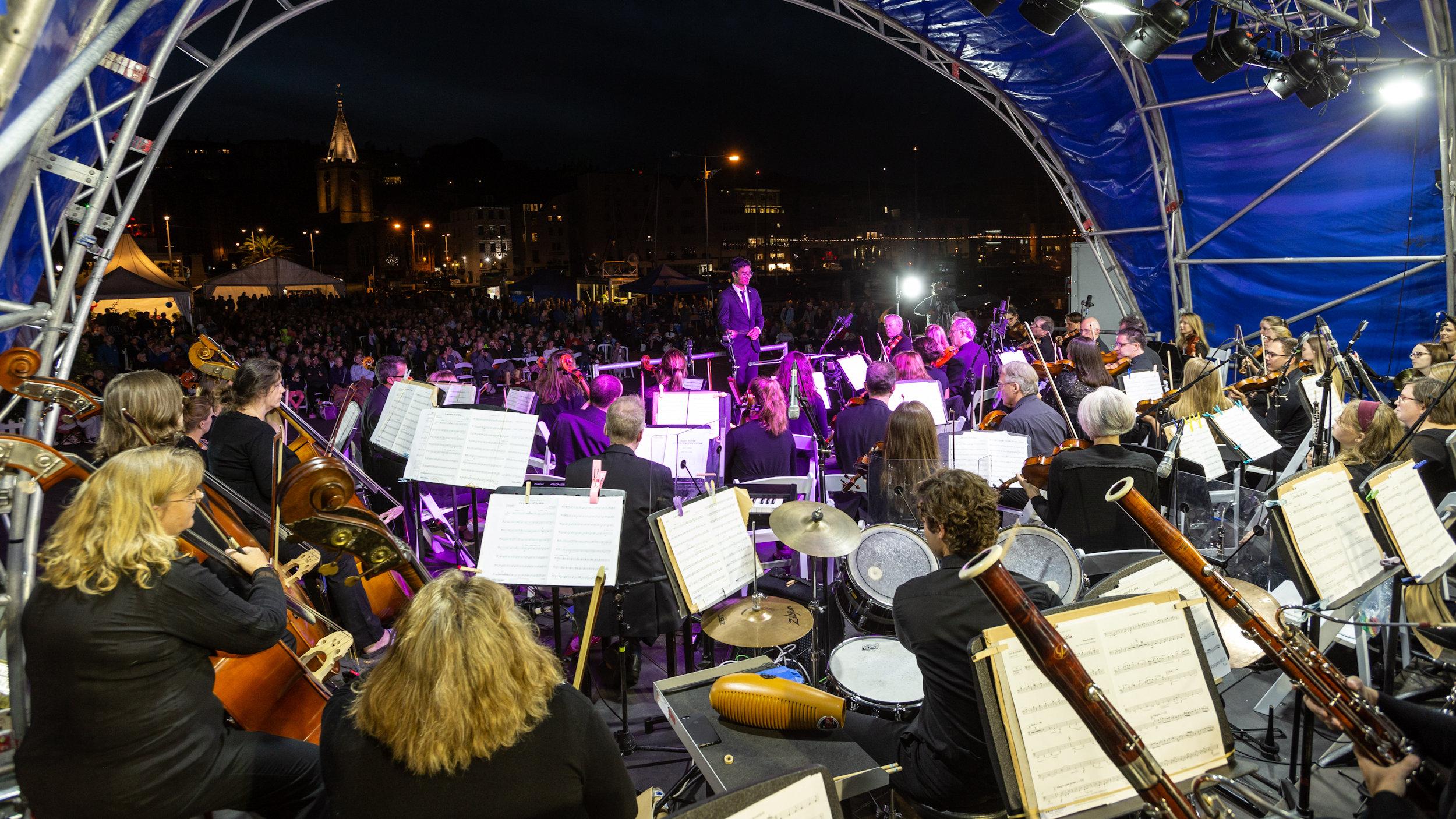 "Aspida is delighted to have the opportunity to be the Principal sponsor for this year's Proms on the Wicket and support such a well-loved event for the whole family. The audience joins in with the singing and flag waving with such enthusiasm and it is wonderful to give our talented local musicians the opportunity to perform to a wider audience." said Wayne Bulpitt, Joint Chair of Aspida.
The commitment from the sponsors allows the event to be free to attend. Organisers hope donations will be made on the gate in exchange for an all-important union jack flag and proceeds will be split to help cover the costs to stage the event and a charity donation.
Chairs will be available for a small donation and all those attending are welcome to bring their own chairs and picnic blankets and pick their spot on the grass.
The KGV will run an outside bar and food will be available. The KGV runs on a not-for-profit basis and it is asked that those attending support the venue and not bring their own alcohol.
Parking is available on site and at the Shiloh Church and the KGV is on both the 41 and 42 bus routes and the N2 night service.
For more information please contact Natalie Davidson at ND Events on 07781 132016 or natalie@ndevents.gg