We have nine years left, according to the world's leading climate scientists – just nine years to take action and keep the rise in global temperatures below 1.5C this century. 
If the planet goes beyond this by even half-a-degree, we can expect to significantly worsen the risks of drought, floods, extreme heat and poverty for hundreds of millions of people, says the Intergovernmental Panel on Climate Change. It's make or break time; it's that critical.
And if climate change goals seemed ambitious prior to this year, then throwing a global pandemic into the mix makes them seem almost insurmountable. But recovering from the Covid crisis and taking firm action on climate change don't have to be mutually exclusive endeavours. In fact, you can't have one without the other.
If the popular rhetoric of 'build back better' is to be anything other than hot air, then a green recovery is essential, according to climate change specialist and senior manager at PwC CI Ali Cambray. 
For all of the awful things 2020 has thrown at us, it's also presented a once-in-a-generation opportunity, she says, to build a more resilient economy, one built on sustainable practices. We have a chance to shape the future.
"We've got nine years left to take action, so unless we do build back better, we will have to face the huge economic implications of environmentally destructive investment patterns. If we return to business as usual, the social and economic damage caused by climate change will far outweigh those caused by the pandemic.
"Some people say change is happening as fast as possible, but it's not fast enough.  Not enough countries are prioritising a green recovery, yet.  But there are signs of hope; led in particular by the EU, the UK, and a huge increase in big businesses committing to ambitious science-based net zero targets this year.  And a Biden presidency will be a gamechanger ". 
'Most people recognise that it's real and it's happening'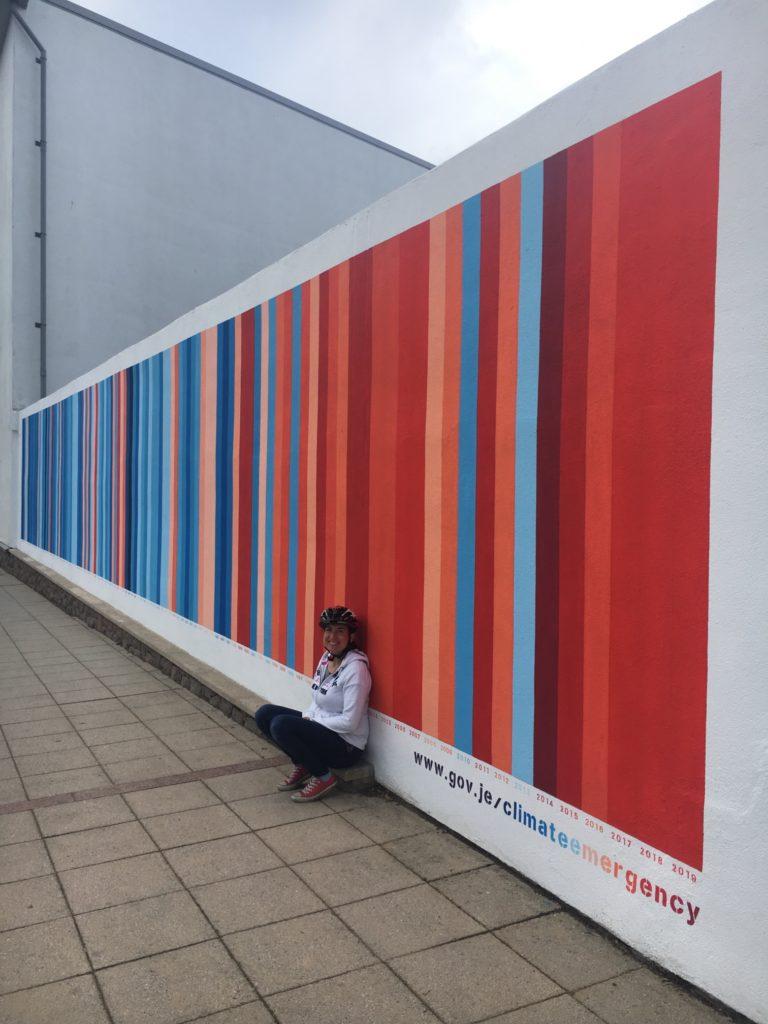 Understanding of climate change has come a long way since Ali started her career 20 years ago. Back then, job opportunities for environmental science graduates were either in technical consultancies – testing air quality, or such like – or government advisory roles. Londoner Ali went with the latter route. 
"I realised during my degree that although the science was great, what I was really interested in was how to implement changes in decision making in relation to environmental issues; shaping policy at a national level, organisational level, or at an individual behavioural level", she says.
"For the first ten years of my career I worked in government policy for what is now Defra [the Department for Environment, Food and Rural Affairs] and I realised that you can spend a lot of time shaping policy, but when it gets out there into the real world, it's not always what drives change in practice".
By the time Ali, who also worked stints in local UK governments, joined PwC, environmental issues were making their way into mainstream conversation. The opportunities for people with her specialism were broadening. 
"I joined PwC in 2008, just as they were really looking to build up their sustainable consultancy service. We had a small team, which has since grown to 120 sustainability and climate change specialists just in the London office. There are about 900 globally and that's just a real testament to how far the agenda has come", says Ali, who married a Jerseyman and transferred from PwC's global Sustainability and Climate Change practice into PwC CI a few years ago.
"Ten years ago, I would start out a presentation by putting forward the case to show climate change was happening. I don't have to do that anymore. Most people recognise that it's real and it's happening, so the conversation has moved on, thankfully".
The business case for going green
Regardless of whether she's working with financial services as PwC CI's ESG and climate risk lead, or consulting government organisations, Ali says that advocating for sustainable practices all relies on making a good business case. For example, research suggests that companies that properly take into account environmental and societal issues have good corporate governance and regularly outperform companies that don't. 
"If Jersey wants to continue to have an international reputation for being a safe pair of hands and a squeaky-clean jurisdiction, it needs to look at strengthening its sustainable financial services"
But whereas proving that there was a clear, immediate financial incentive was once the key driver, there are now other factors at play.
"The drivers now are not the same as they were. If you look at financial services, there has been a shift from traditional investments to environmentally responsible investments – sustainable finance. One of the drivers for that is investor pressure, another is wider stakeholder activism – the Greta Thunbergs of the world – and another is regulatory pressure. Then there's the talent retention driver; nobody wants to work for a business that's not thinking about its impact on society long-term", she says.
"If Jersey wants to continue to have an international reputation for being a safe pair of hands and a squeaky-clean jurisdiction, it needs to look at strengthening its sustainable financial services. It would look odd if the island was striving to become carbon neutral, yet its funds were going into the opposite".
Recovery must be inclusive
A focus on green finance is not the only way Jersey can build back better, Ali believes. The island already has many of the ingredients for an accelerated digital economy but what it does need is a faster pace of change, and change that's inclusive and doesn't leave anybody behind.
In addition to the immediate human suffering caused by Covid-19 and the loss of livelihoods, the pandemic has also highlighted several key vulnerabilities of our societies and economic system. Society would be wise to take a step back and reflect on the political and economic driving forces leading to the current crisis.
"…it's impossible to tackle climate change unless you tackle inequality"
According to Ali, building back better means doing more than getting economies quickly back on their feet. Recovery policies need to be sustainable policies, designed to increase society's resilience to any future shocks – notably from climate change and technological change.
But central to this approach must be a focus on well-being and inclusiveness. 
"It's absolutely critical. A bit of a lightbulb moment for me came when I was working in international development about ten years ago: it's impossible to tackle climate change unless you tackle inequality, for a whole raft of reasons", she says.
"In Jersey, we have to make sure that the way we build back better and think about our transition to the new economy prioritises tackling inequality. A lot of people talk about a K shaped recovery – you've got a sector of the population who've done quite well out of the pandemic, and a sector who are really struggling. The pandemic has widened the disparity. If we want our programme of recovery to be climate compatible – and it has to be for it to work in the long-term – then we need to reduce poverty and close the gap". 
A lot rides on how governments, businesses and society decide to move forward. Everything rides on it, actually. And for Ali, who, as an 11-year-old, read the Blue Peter Green Book and couldn't understand why humans were destroying the planet, it's sad seeing how little progress has been made. That said, she remains optimistic. 
"The reason I find my job so fascinating is because, ultimately, it's about helping people make decisions differently – and now, more than ever, is the time to be doing that".