Are you thinking of developing a carbon offsetting strategy to build up your environmental credentials? Carbon markets and the projects on offer, can seem rather complex, with prices fluctuating, confusing terminology and past controversies.
However, this article will set out criteria  to help guide you in your choices, to ensure you're not only aiming for the highest standards but also making the biggest sustainable and positive impact.
What is 'green washing'? Greenwashing (a word modelled on 'whitewash'), is a form of marketing spin in which green values and green marketing are deceptively used to persuade the public that an organization's products, aims and policies are environmentally friendly and therefore 'better'.
Climate Change – the on-going crisis
The UN has just declared that we shouldn't let our guard down with talks of global emissions falling during these terrible times. In fact, the fall is only short term – climate change is here to stay – with 2020 set to be the hottest year on record.
With evidence linking natural habitat destruction with the rise in pandemics (not only Covid-19 but Ebola, HIV, SARs) we will be witnessing even more in the future – businesses need to continue to act on making substantial changes to their everyday activities, whether it's utilities usage, travel, procurement, investments or supply chain, to lower their impact on the environment and be resilient to the changing landscape of the future.
What is carbon offsetting?
The first thing for your carbon emissions strategy is 'reduce reduce reduce'. Develop a clear action plan on how to decarbonise and implement it [*1] – but that's a different article. Carbon offsetting is not genuine if you think you can pay your way out of this.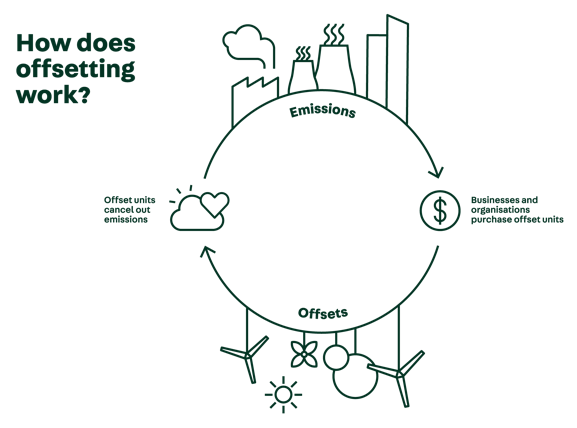 Carbon offsetting is a way to compensate your emissions by funding an equivalent carbon dioxide saving elsewhere. This means ensuring there has been a net reduction in emissions and represents permanent emissions reductions. Projects are usually based in developing countries, though they don't have to be, and most common are designed to reduce, avoid or sequester future emissions.
Offsets are measured in tonnes of carbon dioxide equivalent. One tonne of carbon offset or 'carbon credit' represents the reduction of one tonne of carbon dioxide (CO2e) equivalent. They are usually certified/verified to an internationally recognised carbon accounting standard. Any purchased carbon credit must be cancelled/retired to ensure it has been accounted for and cannot be used again.
The value of carbon offsetting
Carbon offsetting is not genuine if you think you can pay your way out of it
Companies taking climate action through the purchase of offsets find it delivers value in the following ways:
Reducing global carbon emissions
Building a reputation for leadership on climate and sustainable development
Winning new customers and increasing brand loyalty
Increasing brand awareness and positioning products in key markets
Attracting and retaining employees and partners
Building resilience in supply chains.
Ensuring the 'highest standard' offsetting project
To ensure your business has chosen the 'highest standard' of carbon offsetting, I propose a set of criteria that could be developed into a principled approach to underpin any carbon offsetting strategy. With this principled methodology, you can approach credible project developers to develop projects that works for the climate, as well as for your ambitions. When deciding on which programme to support and carbon credits to purchase the following criteria should be followed:
Be regularly monitored, reported, and verified to ensure projects stand up to scrutiny. Utilising digital technology, including integrated information management systems, satellite images, drone mapping etc, is a great way projects can support their monitoring and verification.
Be based on a realistic and credible baseline.  The baseline is the level of emissions that would have occurred assuming a conservative "business as usual" emissions trajectory i.e., emissions without the emissions activity or offset project.  Baselines and underlying assumptions must be publicly disclosed;
Do no net harm.  Offset projects should not violate local, state/provincial, national or international regulations or obligations.  Offset programs should show how they comply with social, environmental and ecological safeguards and should publicly disclose which institutions, processes, and procedures are used to implement, monitor, and enforce safeguards to identify, assess and manage environmental and social risks.
Be transparent with the flow of funds, due diligence, ex-ante and ex-post data – there should be a clear and transparent chain of custody.  Offset credits should be assigned an identification number that can be tracked from when the unit is issued through to its transfer or use (cancellation or retirement) via a registry system(s) to ensure it is only counted once.  The use of blockchain technology can be utilised to enhance transparency.
All stakeholders have been consulted (including in local language, gender equality, rights of marginalized groups) and there is access to grievance mechanisms. This should minimise the risk of land grabs, human rights abuses or projects being developed on local culturally sensitive locations;
Ensure there are clear agreements with local and national government on the ownership and distribution of carbon credits and money made from selling the credits;
Co-benefits are ensured.  A key factor to sustainability must include a livelihoods focus for the local communities, biodiversity protection including native species focused and ensure there are no forest mono-culture projects, and linking climate mitigation and sustainable development benefits to ensure longevity of projects.  Programs should publicly disclose the sustainable development criteria used, for example, how this contributes to achieving a country's stated sustainable development priorities.
Set a floor price – regardless of market price, under a certain cost, project sustainability doesn't work and it is not credible to develop a decent, sustainable project.  Instead, set an internal floor price where, the premium (the amount left over after buying the carbon credit at market price) can be placed in a fund that specifically supports the development of more carbon offsetting projects, livelihood projects or local biodiversity enhancements.
Following these criteria, you will be able to design  a carbon offsetting strategy that will help guide you in finding the right project for your business that ensures sustainable impact for both environment, climate and local communities.
---
[*1] Refer to the Jersey Good Business Charter and ESI Monitoring to help you build your action plan.
---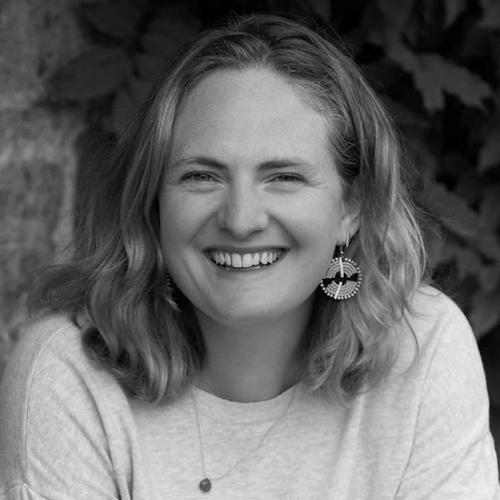 This feature is written by Hilary Jeune, Director of Value Metrix
To reach out to discuss further details on how ValueMetrix can support your own transition to a more low-carbon future, contact hilary@valuemetrix.je