Digital Jersey has officially launched their Springboard fundraising platform, opening up much needed fund raising opportunities for local businesses.
The platform, in partnership with Envestry, allow businesses to raise from £1,000 to £50,000 using rewards-based crowdfunding. For those looking to raise in excess of this, there is an equity investment option.
Springboard launched with a 'Dragon's Den' style pitching event at the Digital Jersey Hub, and four local entrepreneurs vied to impress investors. It is the first time that start-ups will be able to access crowdfunding in the Island, and will also provide a route to larger equity funding from experienced investors.
For the first time, a local start-up can now offer rewards to individuals who like their idea and want to invest, much in the same way as Indiegogo or Kickstarter.
Tony Moretta, CEO of Digital Jersey, said: "This is an incredibly exciting opportunity for Jersey. Local entrepreneurs have struggled to find funding routes for their start-ups, businesses that we hope will go on to employ local people and provide revenue to the Island. It has stifled innovation. To date, if you wanted to raise a few thousand pounds to around a hundred thousand, your only options were to fund it yourself or go to family or friends.
"This puts Jersey entrepreneurs back on a level-playing field with those in the UK and elsewhere, who have had this facility for many years.'
We take a look at two local businesses who are looking for funding at the launch of Springboard.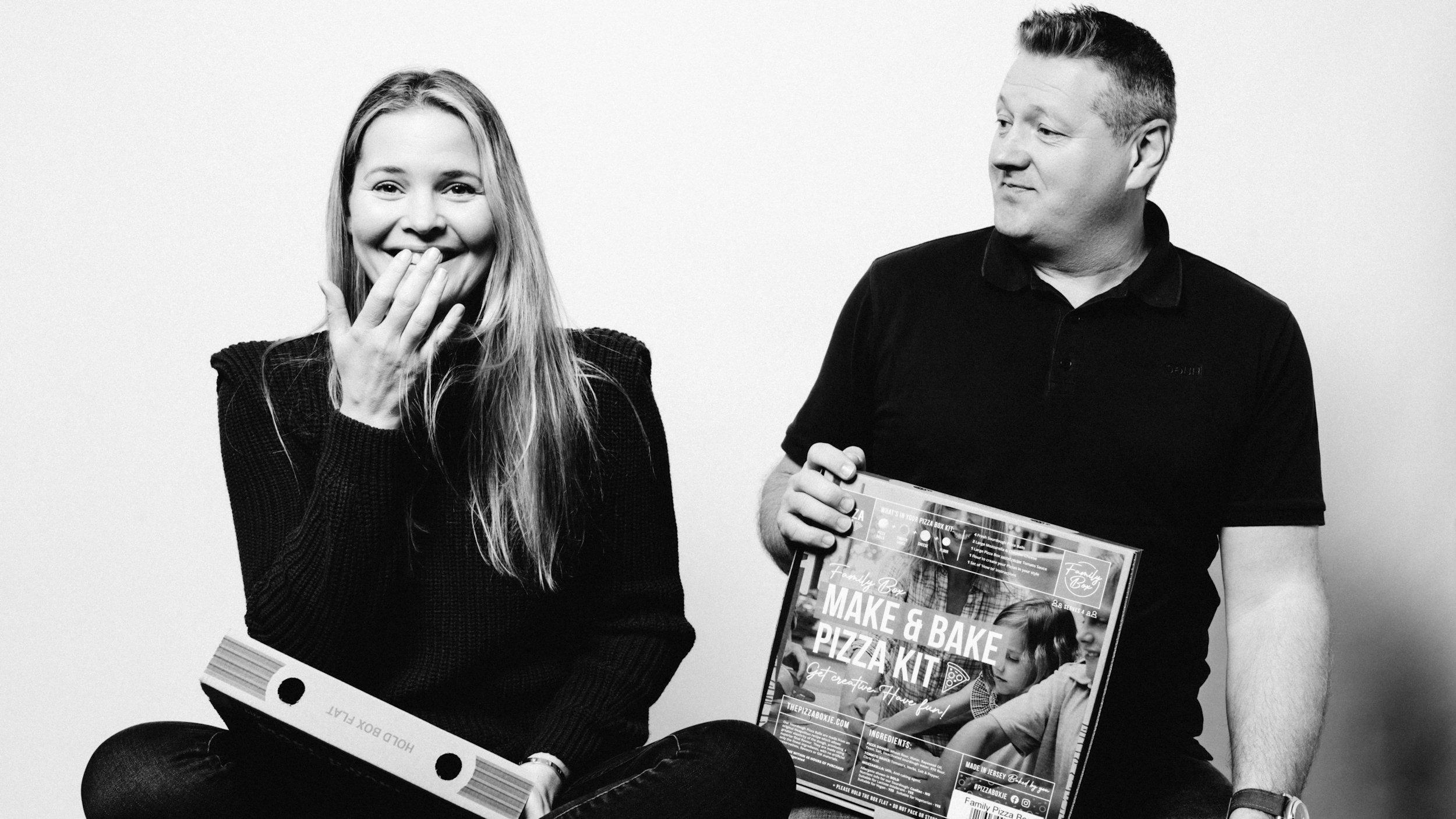 PizzaBox
PizzaBox, run by husband and wife team Liz and James Matthewson, are looking to raise between £35,000 and £50,000 to support their global franchise strategy.
70% of the capital raised will be specifically used to fund legal fees in relation to the franchise agreement, protecting the Pizza Box trademark brand, plus the creation of a franchisee operating manual.
20% of the capital raised will be allocated to fulfilling VIP customer (supporter) subscriptions to Pizza Box that are sold via Springboard and the balance of 10% will go on new equipment as well as travel and expenses to meet new franchisees.
In return for your support, Pizza Box is offering four different levels of subscription, with the lowest subscription being offered at £150 and the highest at £1,500 where you can help shape the future of the business.
CLICK HERE TO FIND OUT MORE ABOUT SUPPORTING PIZZA BOX
Lapin Logic
Kerb Kids is a road safety app currently in development by the Lapin Logic team. The idea for the game came from Paul Arnold (Managing Director) while working for the police.
The Kerb Kids game utilises Kerbcraft which is a practical pedestrian training scheme for children. It teaches children pedestrian skills and road safety and is used by schools and youth organisations throughout the UK and Channel Islands. The game is not intended to replace practical Kerbcraft training but is a supplementary teaching aid. The main aim is to significantly reduce both child road accident related injuries and fatalities on both Jersey roads and further afield.
Following successful trials by the States of Jersey Police and ten primary schools the 3D road safety app can be rolled out across Jersey, UK and Europe once fully developed. Headway Jersey are fully supportive of this Project and the Headway UK Logo will be featured within the full game.
Paul Arnold, Managing Director of Lapin Logic, told Channel Eye: "Kevin Lewis, Minister for Infrastructure sent us a lovely reply email and he has given his thumbs up to the project plus shared our videos with the officer who is conducting the Road Safety Review which is happening currently. He wishes us all the best in our crowdfunding campaign."
Lapin Logic are looking for contributions from £5 towards the development, which will give you a feel good feeling of donating to Headway Jersey, together with a copy of the Kerb Kids game.
CLICK HERE TO FIND OUT MORE ABOUT SUPPORTING KERB KIDS BY LAPIN LOGIC
Tony Moretta added: "We know there are businesses looking to expand. We also know in a year like no other, that there are businesses looking to reimagine what they currently do in a post-pandemic world.
"Springboard is about creating a platform where local companies can share their ambitions and attract supporters who believe in what they want to do. At the same time, the combined services of Digital Jersey and Jersey Business will be available as a wrap-around package of support. And the best news is that Springboard is completely free to use.
"When it comes to those larger opportunities, access for investors can feel something of a closed shop. We want to open that up, and make it available to a broader range of interested parties. Experienced investors may have that £50,000, but most people don't.  The bulletin board means those with smaller sums to invest can also declare their interest."
Other local businesses who pitched on the opening night included:
Phundex – Jersey based FinTech business Phundex were the only business looking to raise funds via equity. They pitched their end-to-end digital pathways platform, that supports collaboration between family offices, innovation hubs, funds, administrators and investors, across the investment lifecycle.
Zingela Club – Membership rewards platform Zingela Club, pitched their plans to scale across the UK and the Crown Dependencies, offering members exclusive rewards or packages provided by local businesses.
Islanders who want to be first to take part in local initiatives and businesses, are invited to register as crowdfunding investors at springboard.je. Local entrepreneurs can also register on the site and start raising funding for their start-ups.