Join Giles Robson for this week's Deep Listening column.  Today we focus on Miles Davis' Bitches Brew
Here's a question, If you'd been a Jazz artist (an instrumentalist) of stature both artistically and commercially in the fifties and sixties and you earned your living through playing Jazz how you would have positioned yourself in the shifting commercial musical landscape of the 1970s in order to financially survive?
Would you stay within the artistic boundaries of what was considered Jazz music up to that point and preserving it as a form of Classical music? Was jazz considered highly enough by those in government cultural sections to back you and would you have been "establishment" enough to be an easy going curator and communicator of past styles – both your own and others and lecture on the side? Your new career would see you as a "Keeper of the Jazz flame". You would survive through government cultural grants and retrospective art centre, festival and theatre shows repeating your past glories and the past glories of other artists. Or as a creative artist would you find that claustrophobic, stifling and in itself a form of sell out?
Or would you try and become more family friendly, "Zany" and "Cabaret", and start to sing and appear on the Muppet Show and at Disneyland with novelty songs with plenty of audience participation like Bebop genius Dizzy Gillespie did? I love both Dizzy Gillespie and the Muppet show immensely but when watching the episode, I found it diminished Dizzy somewhat.
Or would you write accessible radio friendly and easily accessible (though high quality) Jazz Funk like Herbie Hancock did with Headhunters, an album that charted highly on the mainstream album and radio charts?
All of these would be fairly easy to pull off compared to the direction Miles Davis took and what he put out music wise in 1970. The Jazz superstar, in the ultimate career U-Turn released "Bitches Brew" a sprawling double album with psychedelic artwork and musical content that was about as far away from the sophisticated Jazz he was developing up to that point.
Jump on to Spotify or Apple Music and have a listen to the album. Tracks like Pharaoh's Dance, Spanish Key, Sanctuary, Feio. The music is an artful, sometimes wilfully ugly and challenging reaction to the popular artists of the day, to my ears mainly Jimi Hendrix and James Brown. This was NOT melodic music. Like James Brown, a lot of it stays on the one chord and instead of melody explores rhythms and textures and electronic sounds. And it DOESN"T groove. This is not music to dance to, but music to listen and get lost in.
It was a massive commercial success. It initially sold 500,000 copies compared to the usual 50,000 – 60,000 copies his standard Jazz albums sold. The "Jazz Police", even to this day decry Bitches Brew as a sell-out, that it "heralded" the dawn of the highly commercial form of Jazz "Fusion" which in their eyes destroyed Jazz forever and put a lot of worthy traditional jazz musicians out of work. But to the casual listener/fans the music on all of Miles's seventies albums, including Bitches Brew, and the surviving video footage of the shows the music is impenetrable and VERY hard to instantly like – and strikes me as being utterly the complete opposite of commercially designed music.
Also, the length of the tracks demanded a certain high degree of dedication. These are not 3-minute catchy pop tracks that you immediately listen to again and again because they grab you. Miles's seventies output requires no little patience and a conviction that the time and effort will be worth it. It alienated a lot of potential new and existing fans and, probably very painfully for Miles, alienated a lot of his cherished contemporary peer musicians who just couldn't get it.
There were far simpler, less risk-free ways for Miles to monetize his output and from what I understand the sales of the seventies albums tailed off as they got more and more impenetrable whilst the Jazz artists who created easier to listen to Jazz/Funk/Fusion routes reaped huge financial and fame benefits.
Miles didn't even need to go going a fusion direction. Born in 1926, was pushing 44 years of age. One of the biggest stars in Jazz, with a massive highly respected back catalogue. He could have slipped neatly into a lucrative comfortable rut, made albums audiences expected and travelled around the world in style in expensive Italian suits, playing grand theatres and being treated like a king.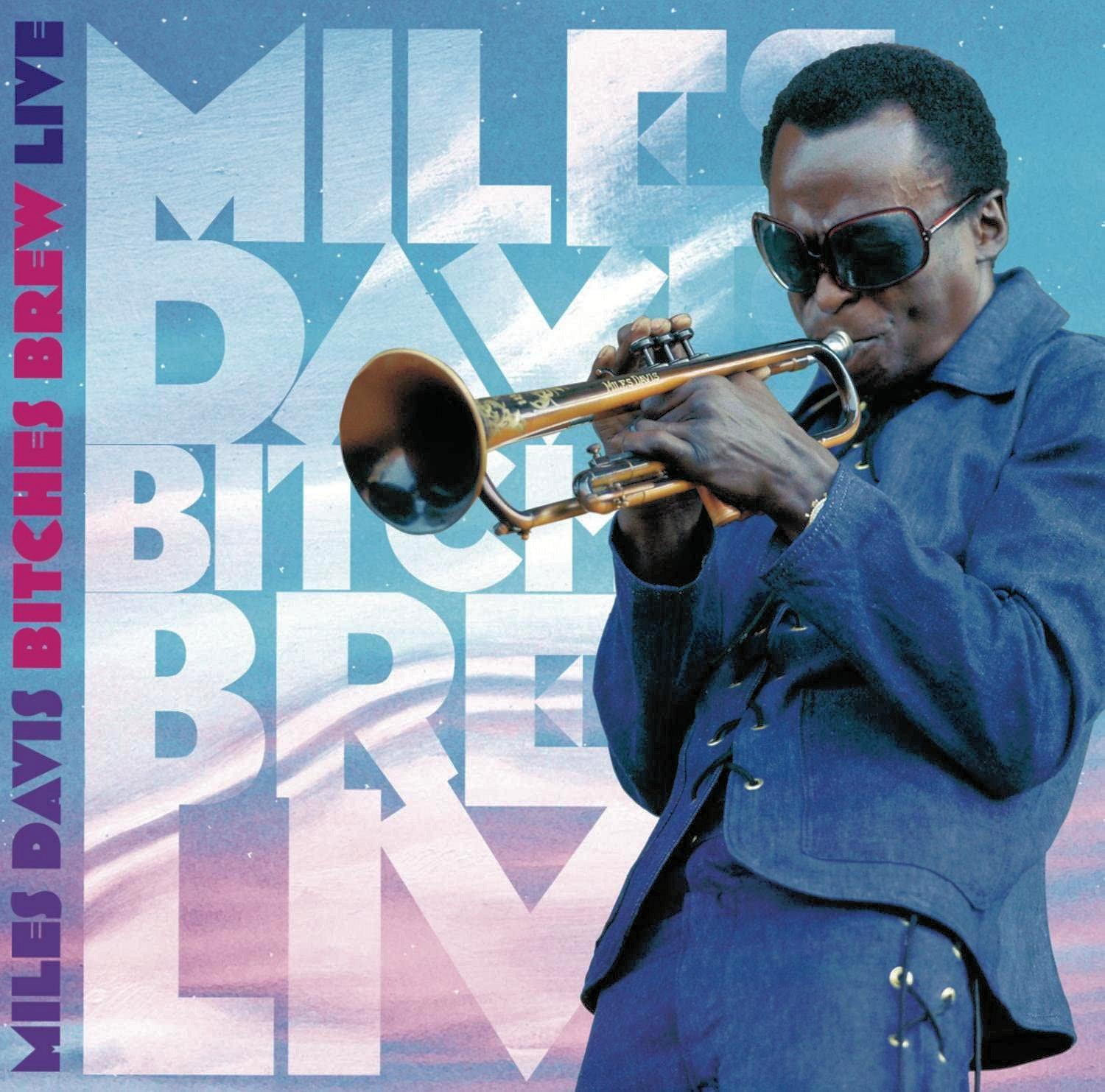 So what were his motivations? I believe it was sincerely to change with the times and thus earn money and stay artistically relevant by creating challenging music and not be seen as a museum piece. Those dubious of his motives say it could have purely been cynical money making – but if so, why create such challenging music that ran a real risk of driving potential financial profit further away than it needed to be?
Maybe as a man pushing 44 years of age in 1970 he could have felt threatened by the youthfulness of the musicians and the music being created by musicians 15-20 years younger than him. Maybe the way-outness was a defensive mechanism. He was afraid of creating something too transparently understandable by the young and be in the situation of them finding it lacking because in truth he didn't really know what they wanted. Maybe it was the artistic manifestation of the ultimate midlife crisis?
But really, I don't think so. Miles went magnificently far-out and was led by his own high levels of artistry and creativity. When I listen to Bitches Brew I hear a magnificent piece of art that is uncompromising and when given time, highly satisfying and rewarding. But there were consequences for Miles. When you go that far out, it's hard to come back and release something more normal without being seen as rolling over somewhat. I think he probably felt he had to continue to go more and more extreme. But anything extreme is hard to sustain and he crashed and burned leading to what was probably an extreme nervous breakdown in the mid-seventies that led to a self-imposed isolation until the early eighties.
In my imagination I can hear a beautiful seventies Miles album with sensitivity and melody and dynamics and grooves that fits into that decade beautifully and with more Jazz content. An album that would satiate his fans and build new ones. But that's a million miles from what he felt like he needed to create and release at that time, and I'm glad.
The dystopian nightmare vision of Bitches Brew is worthy of the highest challenging forms of art the twentieth century created.