Young local roller skaters can now keep the wheels turning and develop their artistic skills following a recent donation by Condor Ferries.
The Condor Community Fund has provided the Regent Skating Club at Les Quennevais Sports Centre with a grant to purchase a number of pairs of quad skates for use by its junior members for training and competitions.
Sasha Baker, one of Regent Skating Club's head coaches, was really pleased with the new arrivals: "We are very passionate about our sport and believe it is a fabulous way for youngsters to learn new skills, keep fit and healthy and also do something they find very rewarding.
"The new gear kits out some of our younger skaters and will encourage more to join in our regular training sessions. The support of Condor is really appreciated, as it helps remove some of the financial obstacles and helps skaters with the mindset to drive themselves forward to achieve greater things."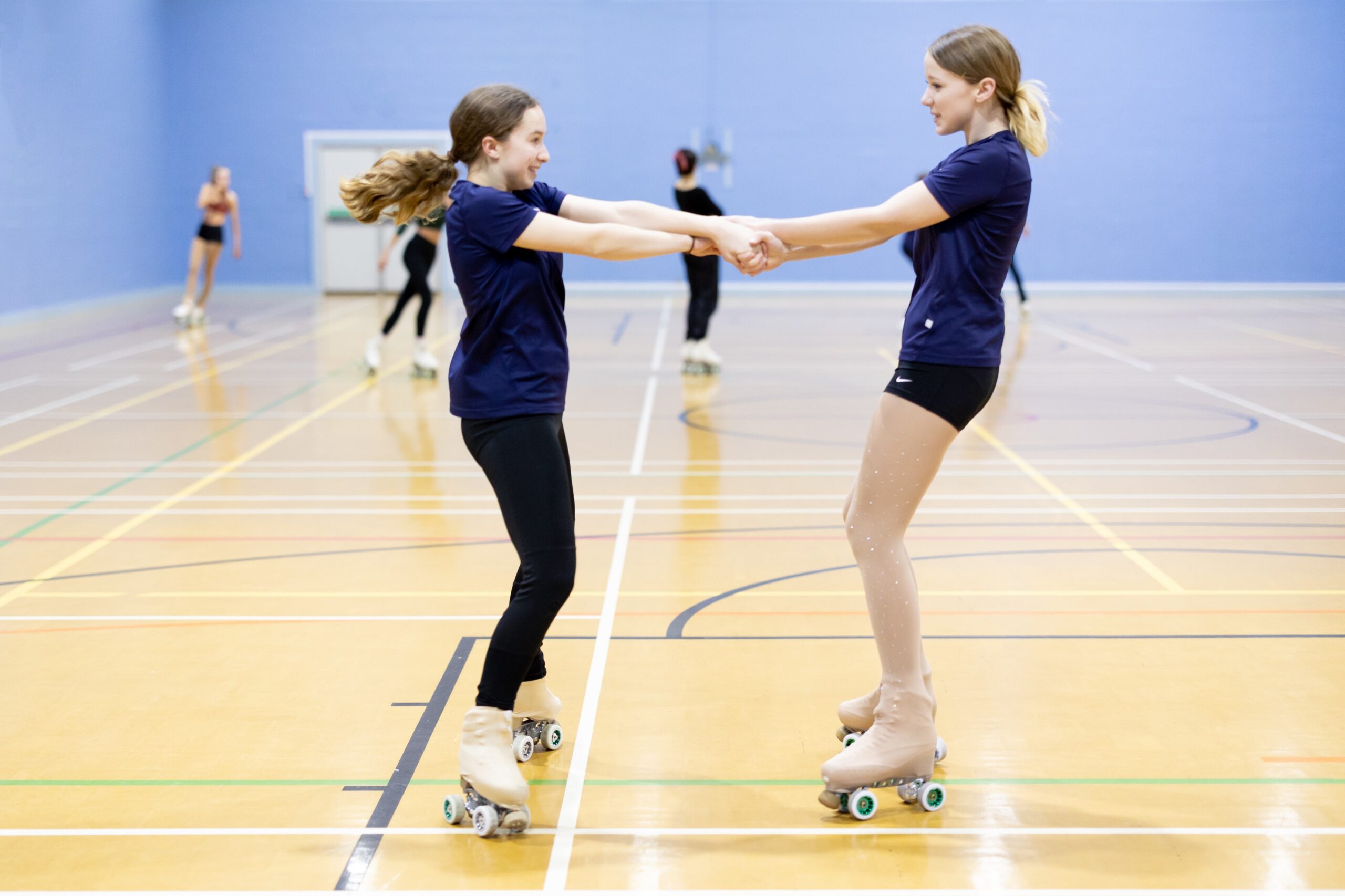 Condor's Community Fund was originally established in 2019 and supports Islanders who give up their time to develop community activities. The Fund sees numerous applications from across the Islands with a focus on sustainability, local benefit and enjoyment for others.
Greg Yeoman, Condor's Commercial Director, commented: "The applications we receive through the Fund really show there is some fabulous work being done in our community. We are delighted to support Sasha, the coaching team and their young protégés and hope this inspires others to join."
Regent Skating Club was established in 1979 when the first roller rink was introduced in Jersey at Fort Regent. The Club has around 75 members, ranging from five years old to adults and has produced a number of British champions over the period. It is based at Les Quennevais Sports Centre.