The Harbour Gallery celebrated children's art yesterday, with a wonderful and colourful display of imaginative art work.
Lady Dalton, wife of the Governor of Jersey and Patron to Art in the Frame Foundation presented the awards to children who were taking part in the  Children's Painting Exhibition. The awards were not judged on technical ability but on 'answering' the various categories.
The prize winners all received art packs and all children taking part received art materials sponsored by Art in the Frame Foundation. The Children's Exhibition party was very well attended by both parents and children.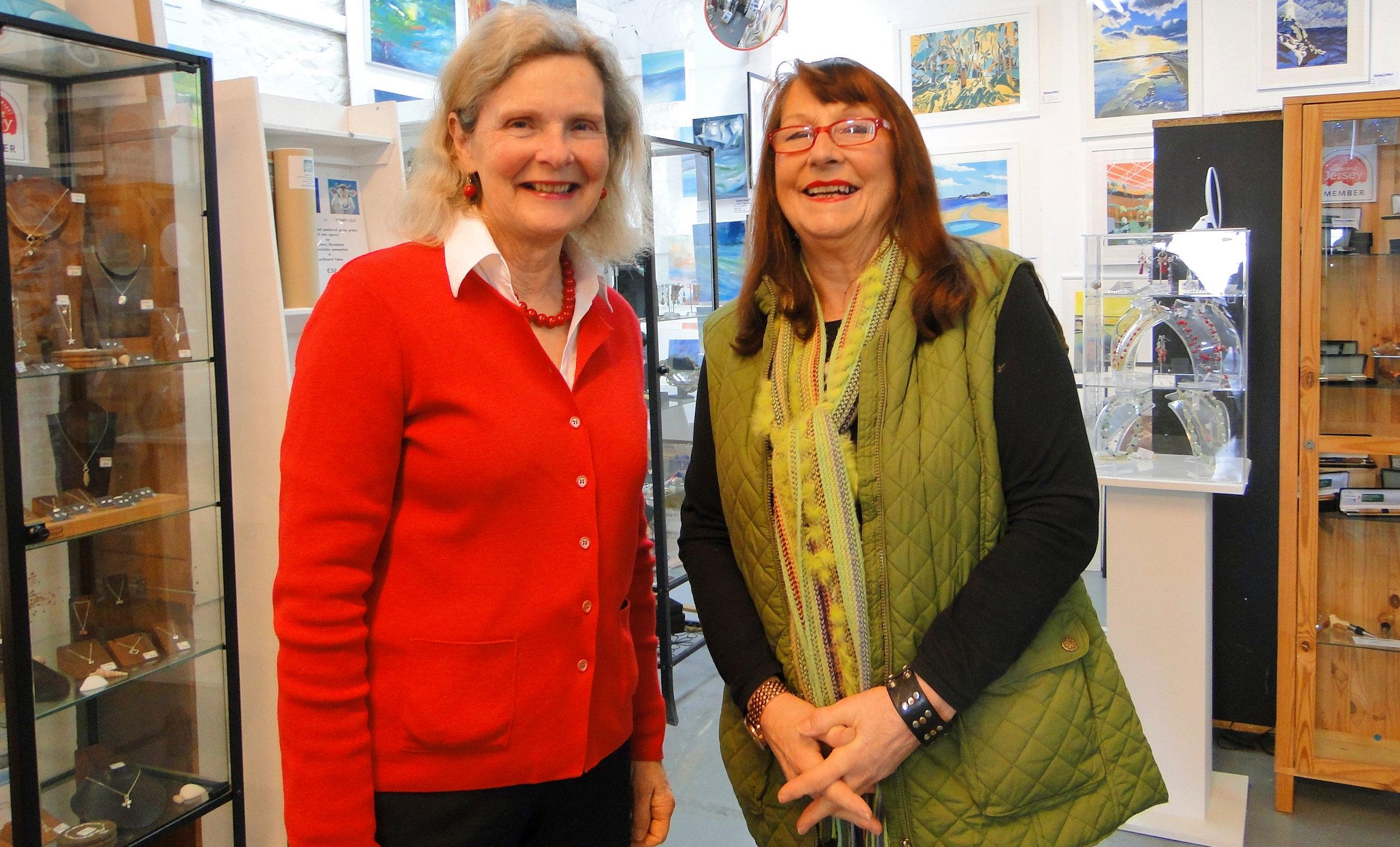 Marie du Feu joined the celebrations, representing the Association of Jersey Charities (AJC), who awarded Art in the Frame Foundation (the managing charity of The Harbour Gallery) £10,000 as part of the AJC's 50th anniversary.
Also attending were Mike Jackson Constable of St Brelade, Deputy Montfort Tadier and Victor Guerin from Arts, Culture, Heritage and Sport.
Thanks go to Sandpiper who sponsored crisps and drinks for the event and Babs Bechelet , Bab's Jersey Wonders who made all the very 'artry' cupcakes.
The judges were Christine Witham who runs children's art and craft workshops and Di Richardson, retired art textile teacher from Beaulieu School.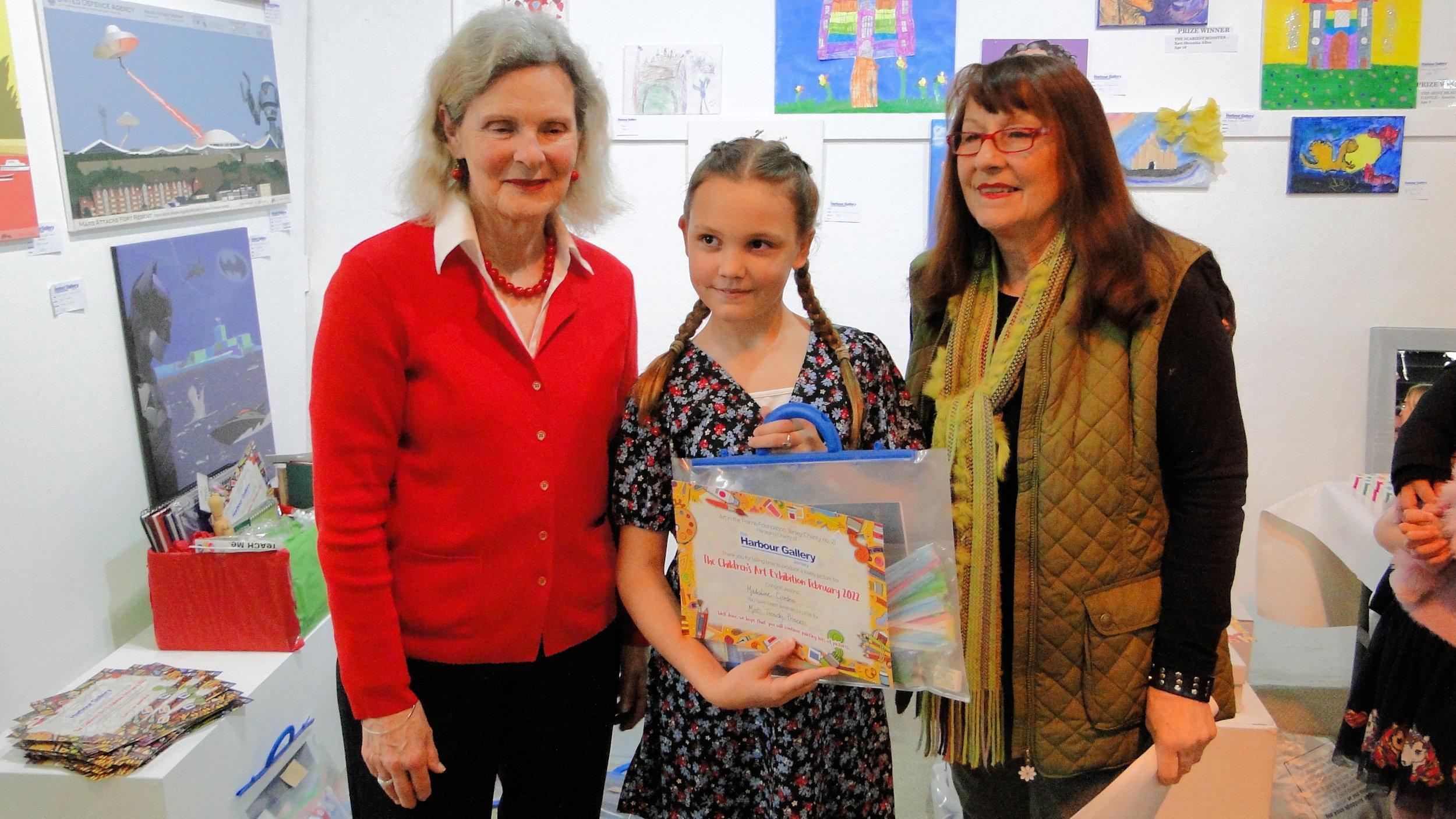 Prizes were awarded to:
The Most Frightening Castle – Jessica McDermott, age 10
The Most Beautiful Castle – Amelia de Gouveia, age 9
The Most Beautiful Princess – Megan Medder, age 6
Most 'Trendy' Princess – Madaline Gordon, age 10
The Friendliest Dragon – Conah Muir, age 8
Best Fire Breathing Dragon – Eloise Goodchild, age 7
Scariest Monster – Xavi Allen, age 10
Friendliest Monster – Garcia Zaech, age 6
Special judges prizes:
Millie Planterose, age 10
Elliot B, age 8
Celia Roberts, age  4
---
The children's art exhibition is open until 28th February. Click here for more information.