The Association of Jersey Charities (AJC) has welcomed three new committee members at its 51 st Annual General Meeting held last week.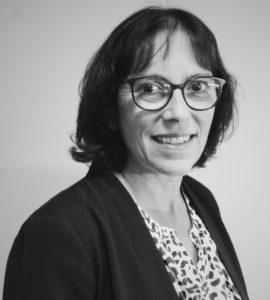 Following the retirement of Marie Du Feu and Kirsty McGregor from the Committee, Sue Hamon, Marcus Liddiard and Jason Laity have all joined the AJC Committee, as the organisation continues to represent and promote the interests of the charity sector in Jersey.
Sue Hamon joins the committee as Honorary Treasurer. A Chartered Certified Accountant who has worked as a commercial accountant for over 25 years.
Sue is the Finance Director of Jersey Dairy where she enjoys the challenges of accounting for a Statutory co-operative and manufacturing business. Prior to her role at Jersey Dairy, Sue has also held key finance positions in a wide range of Jersey and international organisations including The Channel island Co-operative Society, Whitmill Trust, Jersey Post and the Guiton Group.
Marcus Liddiard is an experienced commercial and operations director. He has spent much of his career working in the Intellectual Property industry most recently as Director of Commercial & Pricing at CPA Global. He also has an interest in sustainability and has just completed a certificate in Business Sustainability Management with the University of Cambridge, to complement his background in life sciences – he holds a first-class honour in Zoology from the University of Aberdeen.
Finally, Jason Laity has spent his business career in Jersey and has significant leadership and board-level experience including being Senior Partner and Chairman of KPMG until 30 September 2019.
Jason is the current Non-Executive Chair of Jersey Finance, a Non-Executive Director of Andium Homes and holds other board positions. He is also a trustee and board member of Jersey Employment Trust and co-founded a coaching and consultancy company 80Twenty Limited – recently certified as Jersey's first 'B Corporation'. A former Chair of the Jersey branch of the IoD, Jason is a Chartered Accountant, a Chartered Tax Adviser, and an Accounting Technician.
All three were formally adopted onto the Committee at the AGM, which took place on 14th July and which also featured a short speech from the Government of Jersey Chief Officer Suzanne Wiley. The AJC's Annual Report, which charts the organisation's highlights and achievements over the past twelve months, was also launched at the event.
Welcoming the new committee members, Kevin Keen Chairman of the AJC, said: "It can often be quite difficult for charities to attract suitably experienced and qualified professionals to governor positions, so we were delighted by the response to our appeals for new Committee members. Both Marie, who has acted as our Grants Officer, and Kirsty, who was our Treasurer, will be very hard acts to follow and I'd like to extend a big thank you to them for their contribution to the AJC and Jersey's charity sector over the years.
"In Sue, Marcus and Jason, however, we have some considerable experience and expertise and I have no doubt they will make a huge contribution as we continue to support and champion the good work of our local charity sector as we look forward to the AJC's second half-century."