3382 Channel Islanders took part in an independent survey earlier this year, following a fall in sales for the 2019 Christmas Draw. They were asked about various aspects of the lottery, including the ticket price and their own buying habits.
All proceeds from the Christmas Lottery are distributed to local charities. However in recent years, the numbers of tickets sold for the Christmas draw has fallen, which has reduced the amount raised for worthy causes.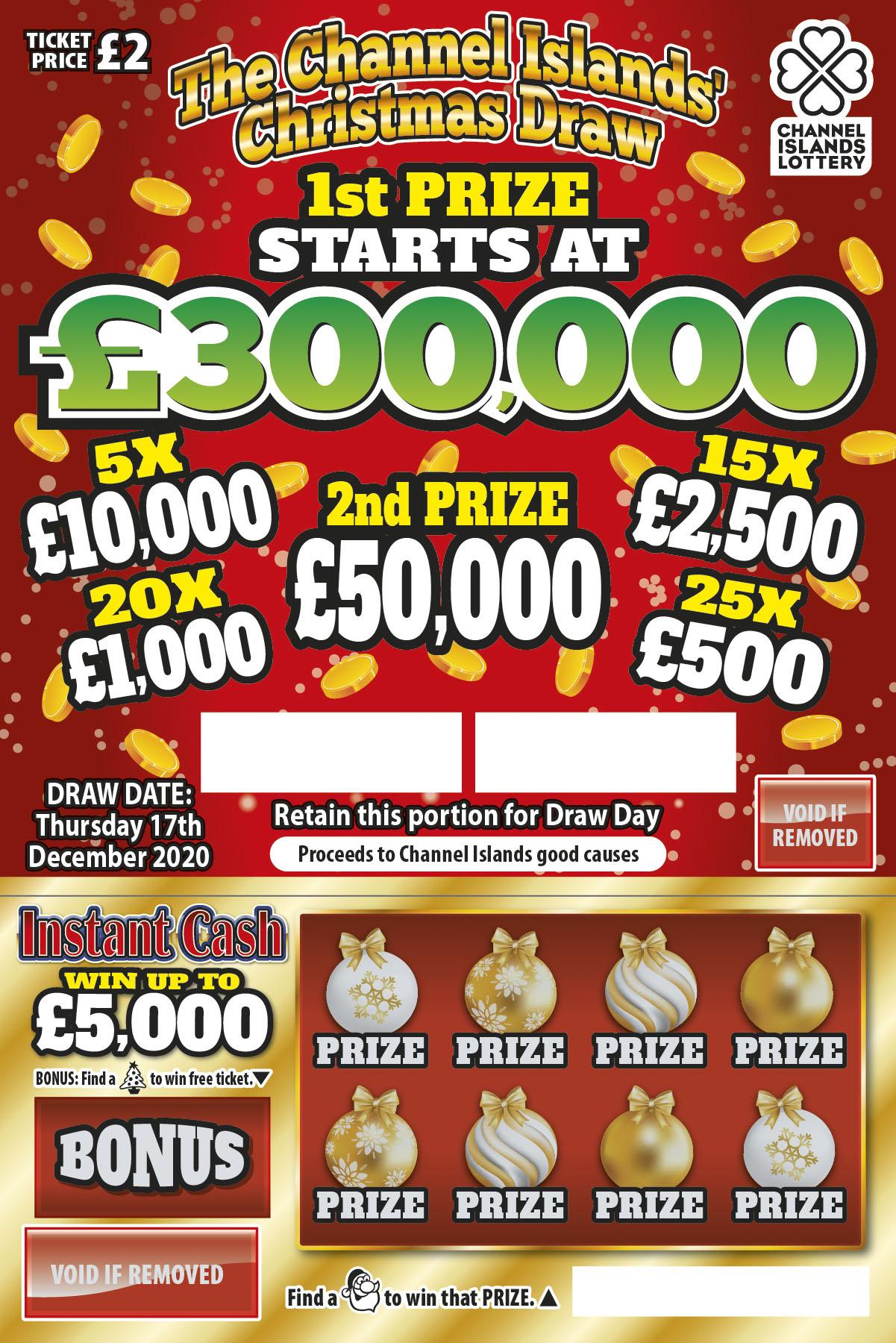 In response, the ticket price was increased from £2 to £3 in 2018. This resulted in a lower quantity of tickets being sold, but the overall sales increased and the amount raised for charity rose compared to the previous year. However 2019 saw a further fall in ticket sales, despite the first ever guaranteed £1 million jackpot. Senior Lottery Officer, Jon Taylor said the survey findings regarding the cost of a ticket were conclusive with 73% of participants supporting a price of £2.
"Islanders felt the £3 ticket price was too high, and that the Christmas game should be capped at £2 a ticket. In addition, instead of starting with a guaranteed £1 million first prize, the top prize will increase as sales rise, as in previous years," said Jon.
"These changes reflect the feedback we received from islanders who took part in the survey. We hope that in light of this, and the challenges faced by the community and the charity sector this year, these decisions are well received by our players."
The 2020 Christmas draw launches this Thursday (1 October) with a guaranteed first prize of £300,000. That will rise as the number of tickets bought increases, topping the £1 million mark if all 1,500,000 tickets are sold.
The draw will be live on Thursday 17 December, and will have more than 65 other prizes up for grabs. Those lucky ticket holders will each scoop between £500 and £50,000. Each ticket also includes an instant win scratch-off game with prizes of between £2 and £5,000. The survey also highlighted the popularity of the instant part of the ticket with 70% of respondents wanting the scratch element of the ticket retained.
"We are confident that reverting back to a £2 ticket will encourage Islanders to buy and in turn help support so many worthy causes throughout the Bailiwick", said Jon.
Guernsey Post's Ciara Devlin, commented: "We are delighted to be able introduce a service for syndicates who wish to buy blocks of tickets. For more information or for information on becoming a reseller, please call 01481 733570 or email jmeakin@guernseypost.com".
Christmas Lottery tickets are on sale throughout the Channel Islands.