This World Refill Day (16th June 2022), Guernsey Water is celebrating one year of encouraging the use of reusable water bottles at their permanent Refill stations around the island.
Over 7,000 litres of water has been dispensed from these permanent sites which is could have saved up to 14,000 500ml single-use plastic bottles going into landfill in the past 12-months.
There are four permanent stations across Guernsey at St. Peter Port's Weighbridge, pitch-side at KGV, on the Millennium Walk at St Saviour's Reservoir and the newest addition at Cobo Bay. Along with the permanent stations, Guernsey Water also provides temporary drinking water stations at bigger public events like the Rotary Walk. The stations aim to make it easier for people to choose the public water supply and reduce single-use plastic bottle waste.
World Refill Day is a global awareness campaign that strives towards preventing plastic pollution.
Alex Kosmas from the Guernsey Health Improvement Commission said: "Installing more free refill stations around the island is a positive move towards making drinking water more appealing and accessible.
"This mirrors the work that Early Years settings and Schools are doing, to make water the default option and provides another place for us to hydrate. Cobo is also a key part of the island, especially in the summer, for islanders and tourists to visit. Collective actions by local organisations, such as Guernsey Water, create the conditions which make a difference to the health of our community, so the Health Improvement Commission are very pleased to see this development."
To ensure top quality taste, the water available from the refill stations is tested regularly by Guernsey Water technicians.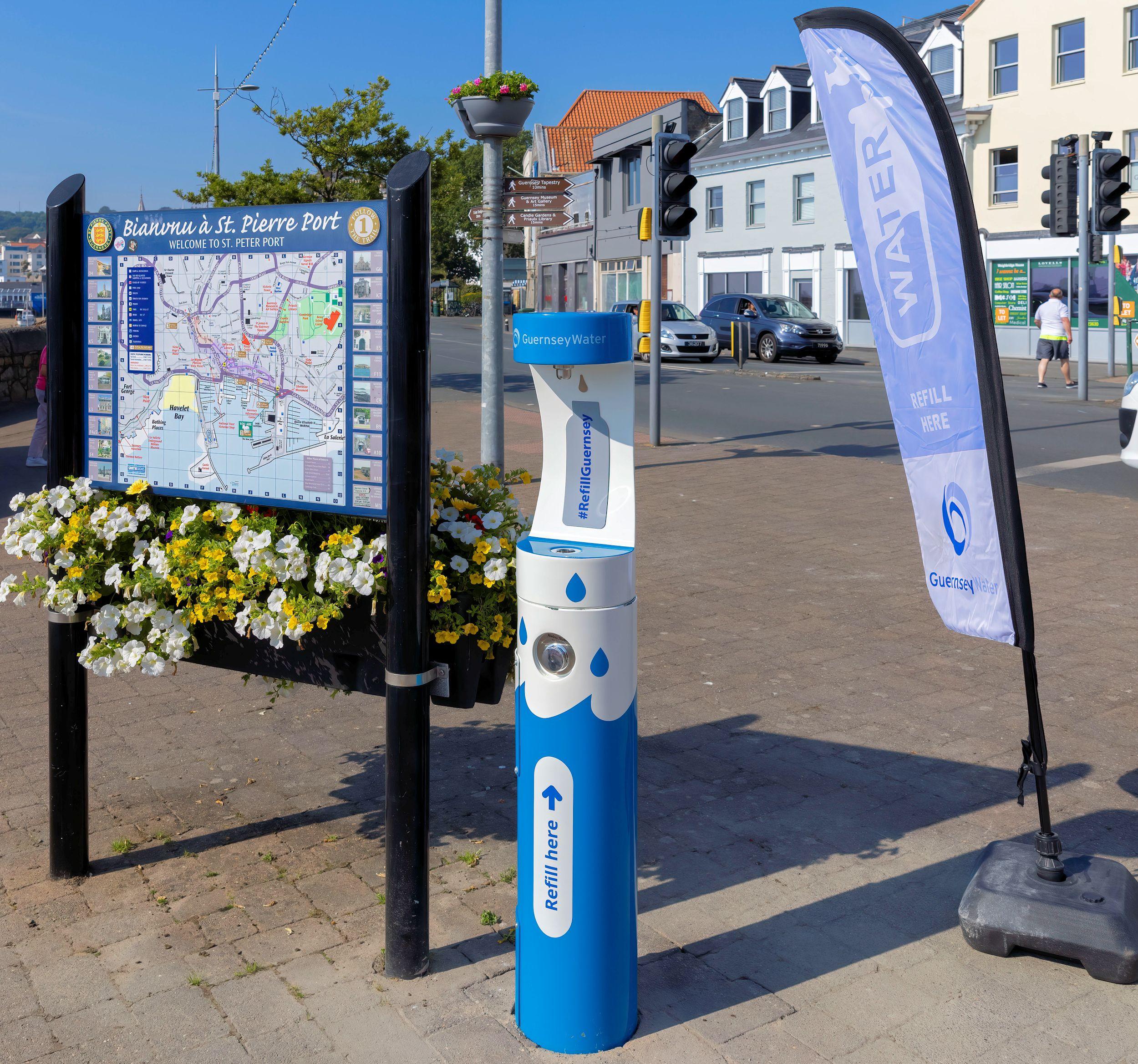 Refill Guernsey was launched in 2018 and has 63 refill business supporters in Guernsey, the initiative is managed by volunteers from Plastic Free Guernsey and Guernsey Waste. Steve Langlois, Guernsey Water's Managing Director, said: "The response so far to our refill stations have been incredible and we are so proud be able to help Guernsey reduce its use of plastic.
"Every year tons of unnecessary plastic waste is created and not only do the refill stations offer a healthy hydration option, they also work towards making a real benefit towards protecting the environment, and they promise safe and clean water for everyone."