Jersey Development Company (JDC) in partnership with the Parish of St Helier, recently held a competition to redesign the children's park at South Hill.
The winners of the 'Design your Park' Competition were presented with their prizes last week, at the park, by St Helier's Constable Simon Crowcroft and JDC's Managing Director Lee Henry.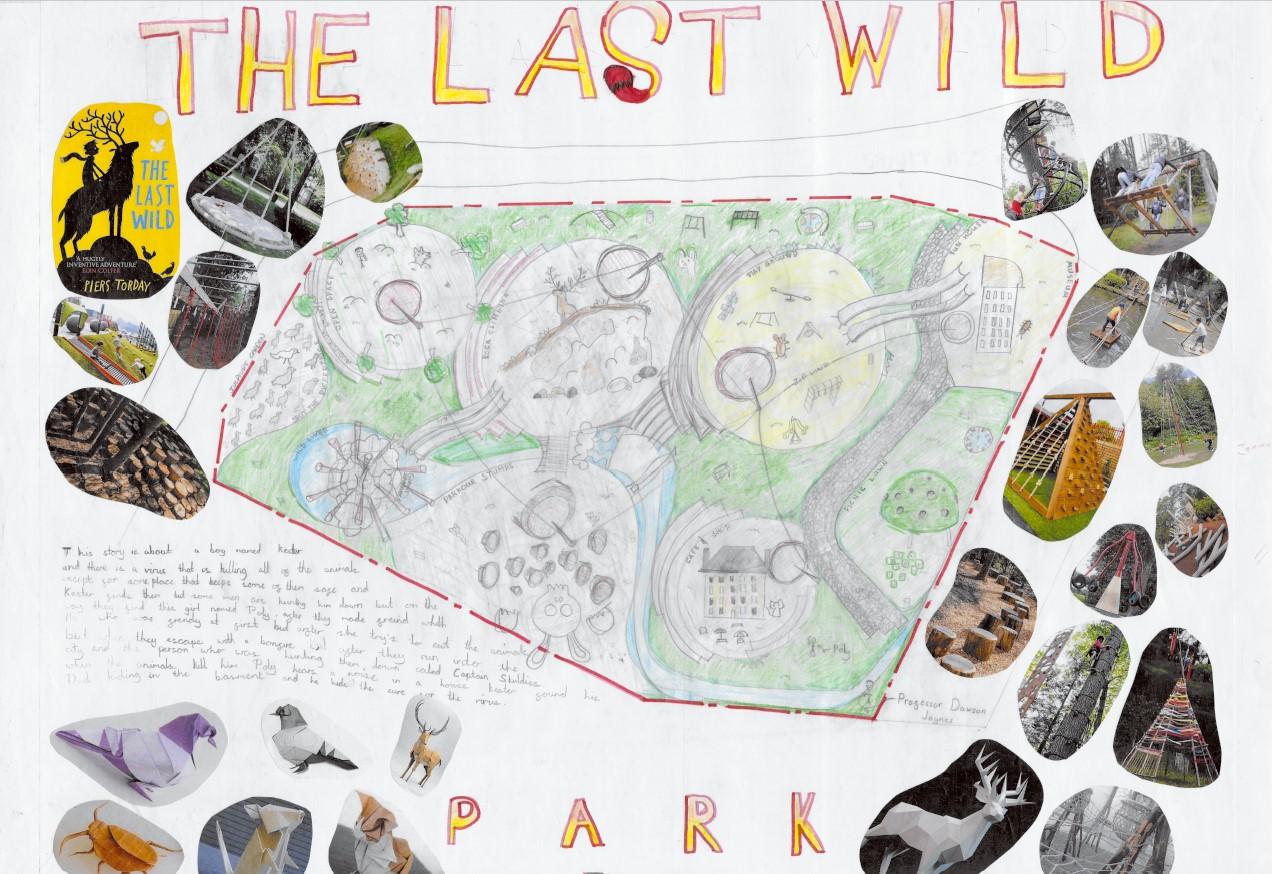 The overall winner was Jemima Hargreaves (age 10) who won with her entry 'The Last Wild'. The competition was part of the recent public consultation process on the South Hill proposals, which includes the transformation of the Children's Public Park that is owned by the Parish of St Helier.
Children aged twelve and under were invited to get involved in the park design process and submit ideas of what their dream park would look like. The landscape architects working on the scheme, Gillespies, set a brief for the competition, asking children to provide ideas about a theme for the park, plus suggestions about different types of play equipment and activities that would create an exciting and welcoming environment for children of
all ages.
42 high-standard entries were received with all showing incredible imagination and creativity. A judging panel which included representatives from JDC, landscape architect Gillespies and scheme architect FCBStudios, reviewed the competition entries.
Lee Henry, Managing Director of JDC said: "We were highly impressed with the standard of entries and the variety of creative ideas and particular emphasis on Jersey's natural environment as well as the inclusion of accessibility for children in wheelchairs and sensory needs. We are looking forward to seeing how the design team at Gillespies can implement some of the ideas from this competition."
Jemima's winning entry was based on the book 'The Last Wild', a children's book about a global virus that wipes out all the animals in the world with the exception of a small island.
The judges agreed that Jemima had taken the design of the park into a unique direction, packed with ideas including a sculpture garden, a wild river and a rock-climbing area. The judges were particularly impressed that Jemima had produced a hand-drawn plan to illustrate her design ideas with photo example play equipment and cut-out animals.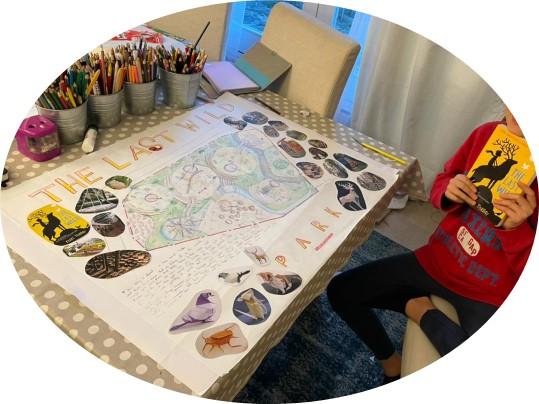 Commenting on the winning entries, Stephen Richards of Gillespies said: "Out of an incredibly strong field, our three prize-winning entries stood out because each one was based on an important theme. From Rory's Neo Park which linked his design back to Jersey's early history, through to Joe's Seaside Park and its focus on the marine environment, to Jemima's 'The Last Wild' design with its emphasis on wilderness and rewilding, these young people have explored significant issues through their designs.
"In particular, Jemima's design showed an impressive appreciation for artistic sculptural design and the importance of the natural world which we will be looking to carry forward as we progress our design proposals. Indeed, we will be taking inspiration from all of the competition entries as part of our continued design work."
Jemima's prizes included a £400 Bike voucher from a local Bike shop and £250 of National Book vouchers for St Mary's school. Second place was Joe Dyer (age 9) with his entry 'The Seaside Park'.
Joe received an annual family membership to Jersey Zoo and £200 National Book vouchers for St Martin's School. Third place was awarded to Rory Le Masurier (age 9) for his submission 'The Neo Park'. Rory received a voucher from a local Sports shop and £150 of National Book vouchers for Victoria College Prep.
The team at Gillespies were so impressed with the three prize-winners that they will invite them to become 'expert advisers' to the design team, joining a design workshop to view the emerging proposals in a few weeks' time.