In November, over 180 people gathered at the inaugural Digital Greenhouse's Véyaon Awards at St Pierre Park to highlight those individuals and businesses who have strived to take risks to grow and succeed in 2022.
Compere John Fernandez introduced the Digital Greenhouse and headline sponsors Blenhiem Chalcot, followed by Lucy Kirby, Director of the Digital Greenhouse and organisers of the awards. Charles Mindenhall, Co-Founder of Blenhiem Chalcot, took attendees through a history of innovation through a Guernsey lens, before the presentation of the awards, including 7 Véyaon awards, the YBG Bill Green Award and the winners of Guernsey Venture Challenge.
In the last few months the Guernsey Venture Challenge and the Véyaon Awards saw over 100 entries across all categories, covering topics including entrepreneurialism, upskilling, leadership, technology and innovation.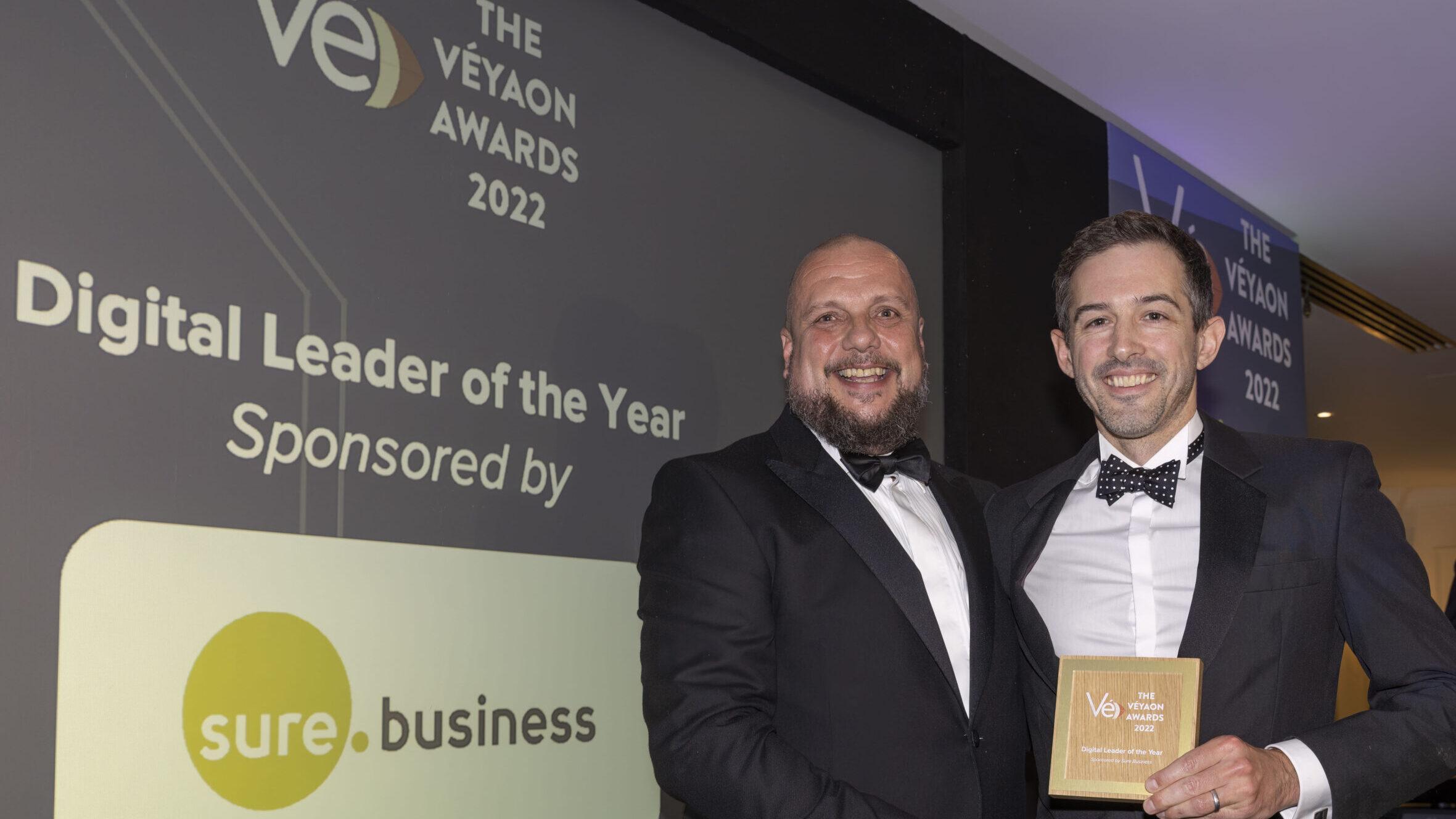 The winners of the awards are listed below:
Creative Entrepreneur sponsored by TPA: Aaron Smillie, Founder of Digital Motion Workshop
Disrupter of the Year sponsored by C5 Alliance: Crewdentials
Digital Leader of the Year sponsored by Sure Business: Patrick Cunningham
Entrepreneur for Good sponsored by Islands Insurance: Trevor & Catherine Nicholls, Founders of EaseeDo
Learner of the Year sponsored by JT Global: Michael Creber
Innovation in Technology sponsored by PwC: Crewdentials
Scale Up Business of the Year sponsored by Resolution IT: Black Vanilla
Also presented on the night were:
YBG Bill Green Award: Rachel Le Mesurier
Guernsey Venture Challenge winners: first prize NionNet Origin, second prize EaseeDo, Youngpreneur prize ISO-Pass
Lucy Kirby, Director of the Digital Greenhouse said: "It is a pleasure to have launched the first Véyaon Awards, celebrating innovation and entrepreneurship in
Guernsey. Véyaon meaning 'go for it' in Guernésiais highlights where individuals and businesses have strived to take risks to grow and succeed. We hope that this home-grown showcase inspires others to follow in their footsteps."
The Digital Greenhouse would like to thank the headline sponsors Blenheim Chalcot and all of our award sponsors for their support.
---
Pictured: Ellen & Dan Armsden, Co-Founders of Crewdentials and PwC Partner, Adrian Peacegood