The results are in from the Jersey section of Resolution IT's annual student competition.
Following the 2023 launch of Resolution IT's Jersey office, the annual Resolution IT school competition was hosted across both islands this year, with over 300 entries submitted from across the Channel Islands.
This year, Resolution IT encouraged children in years 3-6 to design a robot that fits into one of the following categories: Health & Well-being, Environment, and Community.
After a difficult time judging the hundreds of fantastic entries, the Jersey results are in. Congratulations to:
First place: Hayden Littlejon, Mont a L'Abbe School
Second place: Milleigh Milner, JCP School
Third place: Esme Pallot, FCJ School
Community winner: Becky De Mouilpied, FCJ School
Community runner up: Lily, FCJ School
Health & Well-being winner: Chester, FCJ School
Health & Well-being runner up: Sophia K, FCJ School
Environment winner: Mya Primrose, JCP School
Environment runner up: Alex, FCJ School
PlainSail Innovation Award: Chretien Andres-Rouse
Resolution IT was incredibly impressed by the creativity and imagination of the entries received. The competition winner, Hayden Littlejon, invented a robotic car to pick him up from his wheelchair and drive him around without needing a person to push him from behind.
Chretien Andres-Rouse, the PlainSail Innovation Award winner, not only designed, but actually built a fully functional robot!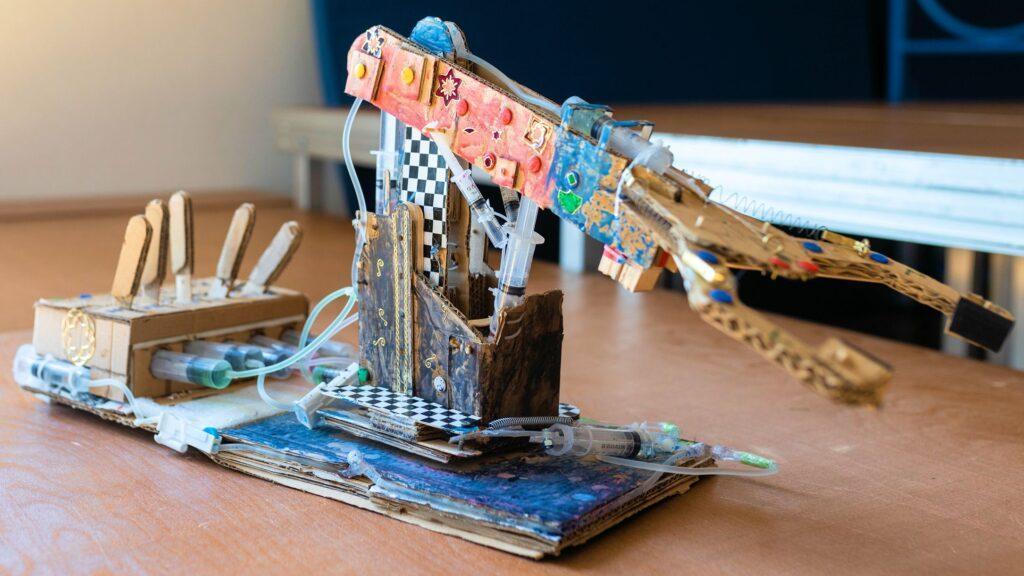 As an incentive for schools to get involved, Resolution IT donated £500 to the school with the highest percentage of entries. This donation was presented to FCJ School, who submitted entries from over 90 students.
Dane Bryans, Managing Director of Resolution IT Jersey, said: "We are hugely pleased by the outcome of the competition's first year in Jersey. The entries received were so imaginative and it made our job very difficult when choosing the winners! I'd like to sincerely thank all the schools that got involved, our generous competition sponsors, and every child who took part. We look forward to continuing this annual competition in the years to come".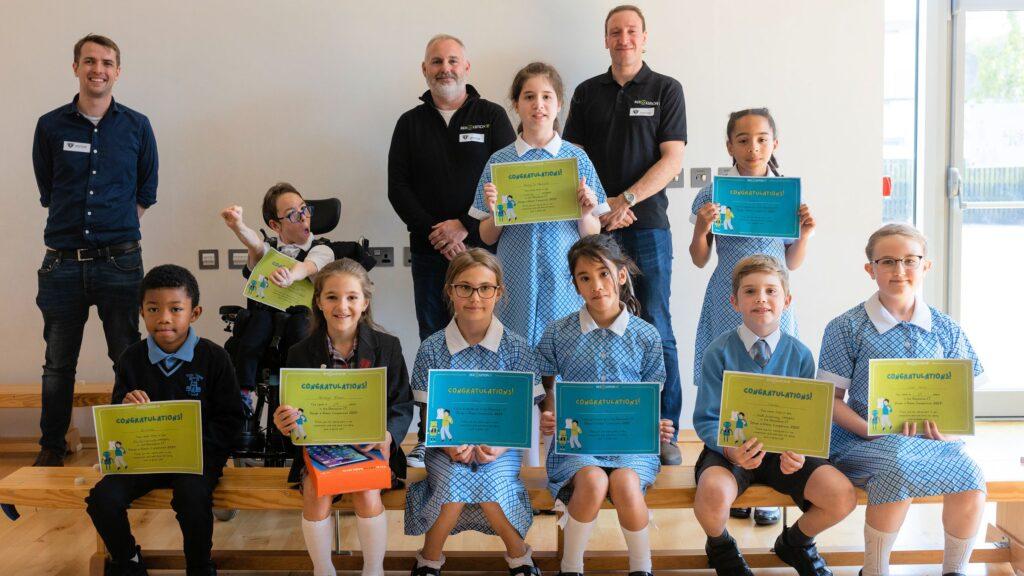 Resolution IT would like to thank all the competition sponsors who donated generous prizes: Clicksmith donated an Xbox Series S to the winner and PlainSail presented an Amazon Fire Pro tablet to second place, as well as £150 to the winner of the Innovation Award. All other prizes, including a £500 donation to the winning school, a remote-control robot, vouchers for Durrell Zoo and Creepy Valley, and art supplies, were donated by Resolution IT.
---
The main picture shows the winner, Hayden Littlejon, being presented with his Xbox prize.