Charities focused on infertility, ocean therapy and supporting carers of people with disabilities were amongst the winners of the 2023 Jersey Charity Awards, announced at an afternoon tea ceremony this weekend.
Organised by the Association of Jersey Charities (AJC), the Awards recognise outstanding achievement, professionalism and excellence amongst organisations and individuals in the sector. The ceremony was held in the gardens of Government House and attended by almost 200 representatives from a broad range of charitable organisations.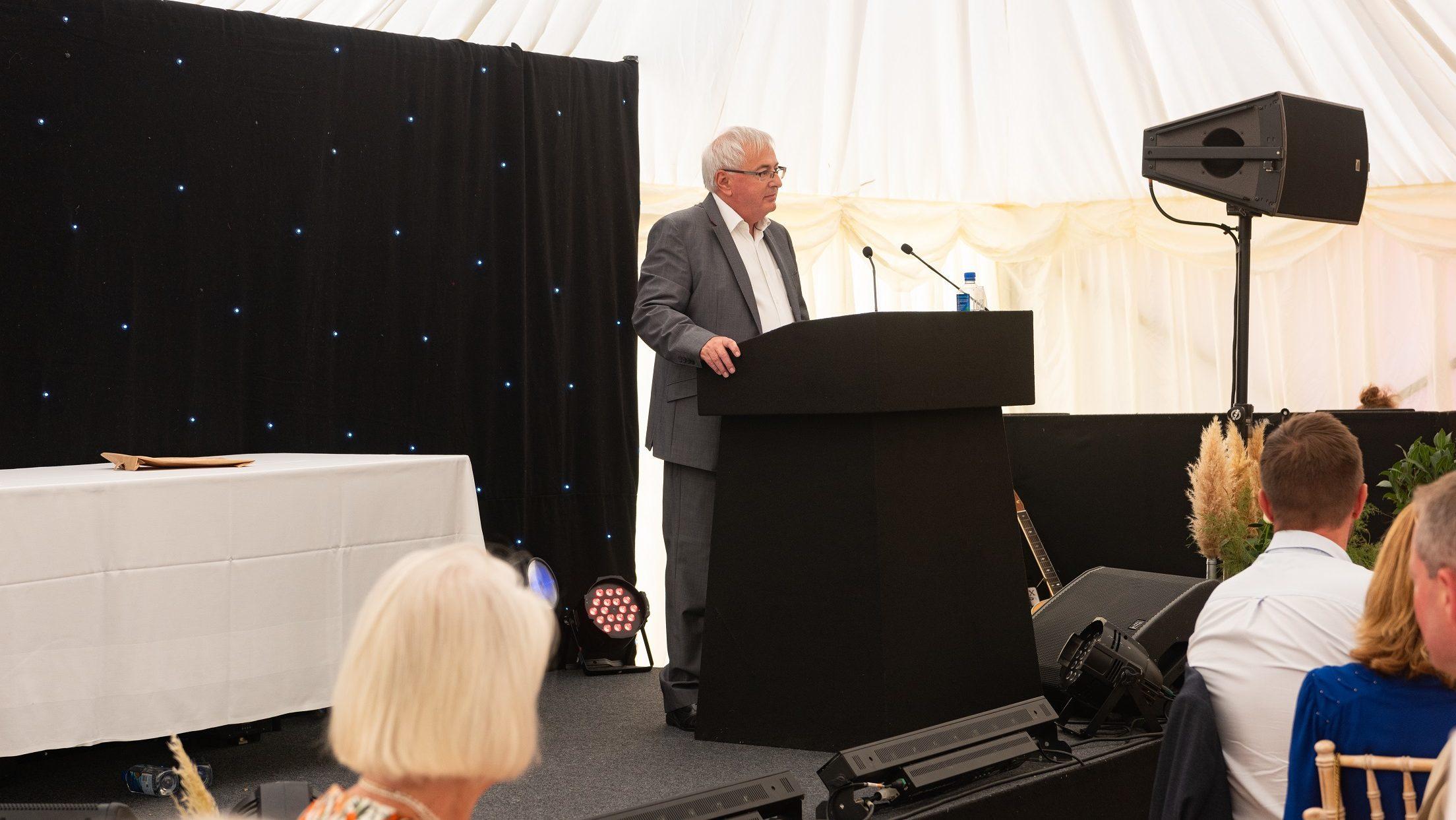 More than 30 nominations were made for the Awards, which were judged rigorously by a panel which included Paul Routier MBE, Charles Humpleby, Liz Le Poidevin and Jane Galloway. The winners of each of the 'Small', 'Medium' and 'Large' charity categories received a prize of £5,000, with the runner up and third place charity receiving £1,000 and £500 respectively.
In addition, two 'Outstanding Contribution Awards' were also presented at the event, for an individual and a team who have made a significant impact in the community. The winners were:
Outstanding Achievement for a Small Charity
Winner: Tiny Seeds
2nd : AllMatters Neurodiverse
3rd : James' Ark
Outstanding Achievement for a Medium Charity
Winner: Healing Waves, Ocean Therapy
2nd : Caring Cooks of Jersey
3rd : Jersey Women's Refuge
Outstanding Achievement for a Large Charity
Winner: St John Ambulance
2nd : Jersey Child Care Trust
3rd : Jersey Heritage Trust
Outstanding Contribution Award
Team: Niamh and Penny at AllMatters Neurodiverse
Individual: Mike Strong (Mr AED), Jersey Heart Support (posthumously)
Compered by Carl Walker, Chairman of the Jersey Consumer Council, the event also featured a video message from The Lieutenant Governor, Vice Admiral Jeremy Kyd, CBE, while entertainment was provided by Foolish Things, Sonneux and The Ukulele Club.
Held every two years, the Awards are supported by the Ana Leaf Foundation, and by Jersey Finance, thanks to fundraising undertaken by its members as part of the finance industry's 60th anniversary celebrations in 2021.
Chairman of the Association of Jersey Charities, Kevin Keen, said: "Over the past two years, charities in Jersey have had to overcome serious challenges as we've emerged from a pandemic and navigated our way through a cost of living crisis. While that has presented some serious issues in terms of fundraising and put additional pressures on the critical services they provide in the local community, it has also provided an opportunity for some really innovative thinking. That comes out clearly through our Awards this year, which once again highlight just how fortunate we are to have such a diverse network of charities, large and small, supporting people in so many different ways.
"Our winners are very worthy indeed – they have shown professionalism, leadership and a real understanding of how to adapt in a challenging world."