Since 2014 Caring Cooks has been supporting families through programmes of education and support and this assistance has never been needed more than it is today.
With an increasing number of families struggling to weather the impact of the cost-of-living crisis we find ourselves in, more and more people need a helping hand to get through. Caring Cooks believes that all children deserve the right to nutritious food every day and works hard to support this mission.
Caring Cooks has had a tremendous eight years. It has grown as a charity, and branched out into social enterprise, with the launch of the school meal programme in 2019. Within the charity, our Let's Get Cooking Programme has touched the lives of hundreds of schoolchildren through classes of food education, offering lessons on healthy eating and food provenance, and teaching invaluable cookery skills to enable children and their families to make better choices in the  kitchen, and empowering them to live healthier lives.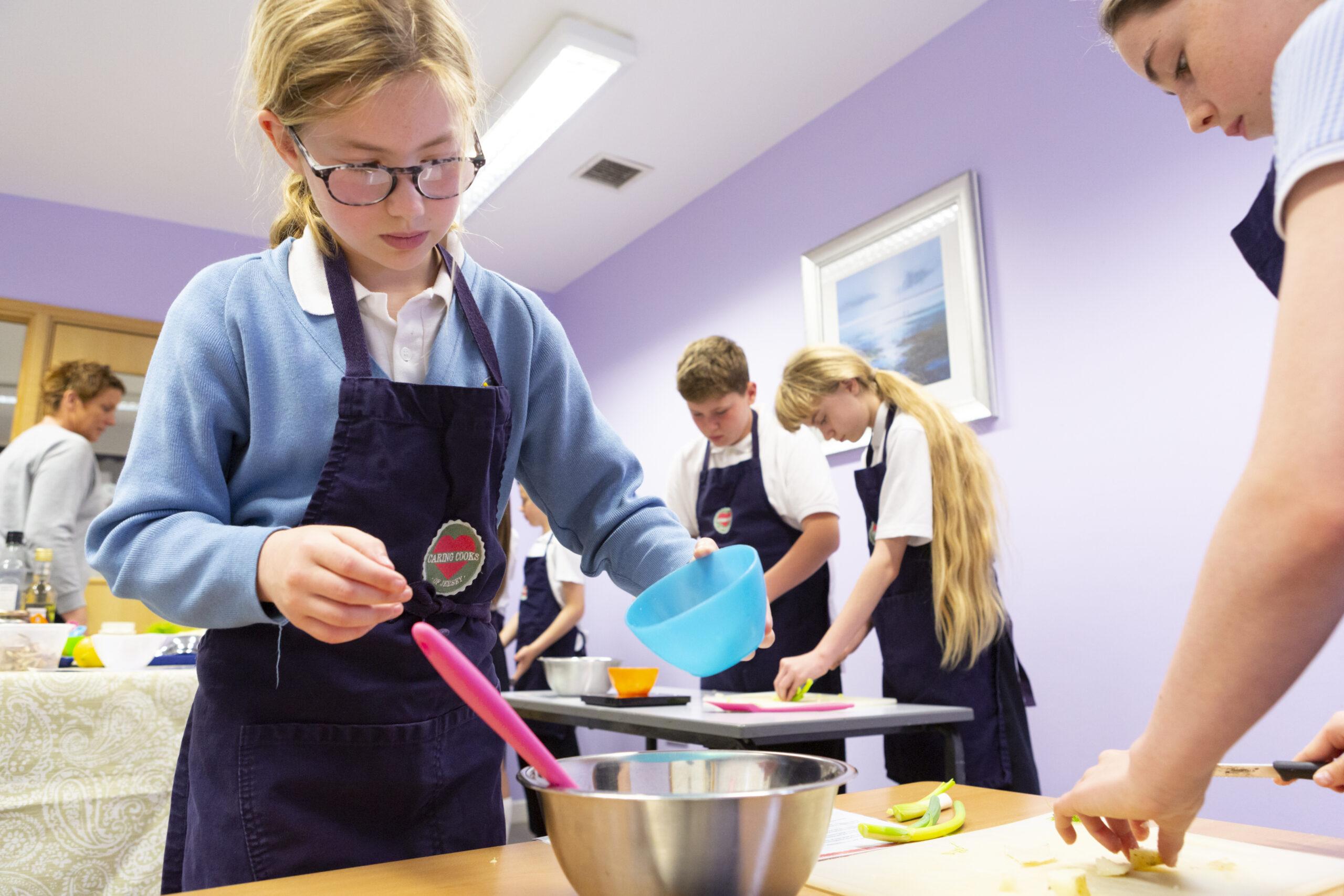 In addition to the Let's Get Cooking Programme, Caring Cooks have continued to grow the founding Weekly Meal Service, which offers a home cooked meal to vulnerable families on a Saturday to support households through health or financial crises. This service is cooked and delivered by volunteers and receives incredible feedback from clients who tell us that the service has helped hugely in difficult times.
It is becoming increasingly clear to everyone involved with Caring cooks, that society's need for support is growing.  The waiting list for the Weekly Meal Service is longer than it has ever been, perhaps unsurprising given the unprecedented challenges faced by families today.
The number of people seeking help because they cannot afford basics such as food or energy has 'risen more than threefold in a year', according to new data from the Citizens Advice UK, as reported by The Guardian, and this is affecting people across all socio-economic groups.
The impact of global events such as Brexit, the Covid pandemic, the war in Ukraine and the rise in food costs worldwide, along with more local issues such as increasingly unmanageable rental costs, mean that families are experiencing the largest cost of living jump in thirty years and have some difficult decisions to make, sometimes as stark as choosing between heating or eating.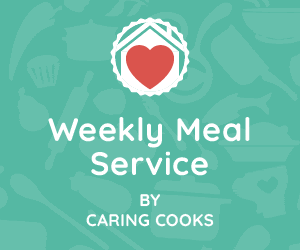 During this winter, many people will struggle to heat their homes, and some may even be unable to afford the fuel to cook their food. The Guardian recently reported that some UK food bank users are declining items such as potatoes and other root vegetables as they simply cannot afford the energy to boil them, which means that cooking from scratch may simply be off the menu. This often means that families are forced to buy lower quality, cheaper foods that are easier to prepare. Convenience foods high in fat, salt and sugar may become the only option as energy-dense, nutrient-poor food is sadly often cheaper than the healthier alternative.
Fortunately, Jersey is an Island where people are quick to reach out and help their neighbours.
Over Christmas, Caring Cooks launched a hugely successful 'Food or Fuel' campaign in partnership with The Channel Islands Cooperative Society, supported by Island Energy and Jersey Electricity, to provide vouchers to our most vulnerable families. Money was raised for 670 food and fuel vouchers thanks to the generosity of donors, most notably Apex Group (formerly Sanne Group) and The Jersey Community Foundation. This support will have had such a positive impact on many families over the Christmas period.
Alice Read, Country Head, Apex Jersey explained: "We are proud to continue our support for Caring Cooks of Jersey, a fantastic local charity which plays a crucial role in empowering young people in Jersey to cook and eat healthy food. As the cost of living increases, we have an obligation more than ever to support those in our communities facing the heart-breaking decision between 'heating or eating'"
Caring Cooks are now running a recruitment drive for volunteers to help deliver our weekly meal service and we have had a bigger response than ever. It really feels like people are pulling together in a crisis and are actively seeking ways to lend a hand, which is a shining light in an otherwise gloomy situation.
Click here to donate to Caring Cooks charity
---
If you would like to support in any way please contact Yvonne Corbin (pictured), Chief Executive Officer of Caring Cooks of Jersey