It's January which means many of us will be looking to make changes in our lives, as is custom at the beginning of a New Year. Whether it's learning a new skill or hobby, joining a gym or saving more money, we love a January challenge.
This January, Yvonne Corbin, Chief Executive Officer at Caring Cooks of Jersey has challenged herself to do the One to Six Sober Charity Challenge. Here, in ten questions and answers, she explains to us what the challenge entails, why she's doing it and why it's not too late for you to join in.
1. Can you tell us a bit about the challenge you're undertaking?
The One to Six Sober Charity Challenge was created from an idea of mine to challenge myself in my fiftieth year and also raise vital funds in the process for Caring Cooks. The idea is that you have the option of quitting alcohol for between one and six months. I'm taking the six-month challenge but the majority of people who are taking the challenge with me are committing to between one and three months.
2. What are you raising money for and why?
We aim to raise a significant amount of money for Caring Cooks, which is a charity really close to my heart. Part of what we do is helping vulnerable people in the community by providing cooked meals through times of crisis and it is imperative that we continue to run this founding service. In the last 12 months, our team of volunteers have cooked 1354 meals and delivered them to our families every Saturday. However, we have challenging times ahead as we are seeing more and more families facing the impossible choice between topping up the gas meter or putting food on the table, which means volunteers and communities are having to step in to help those who are struggling like never before. Fundraising will help us support these vulnerable families as well as helping us to fund the vital Food and Nutrition Education programmes we run across primary schools in Jersey, which also rely on fundraising to continue.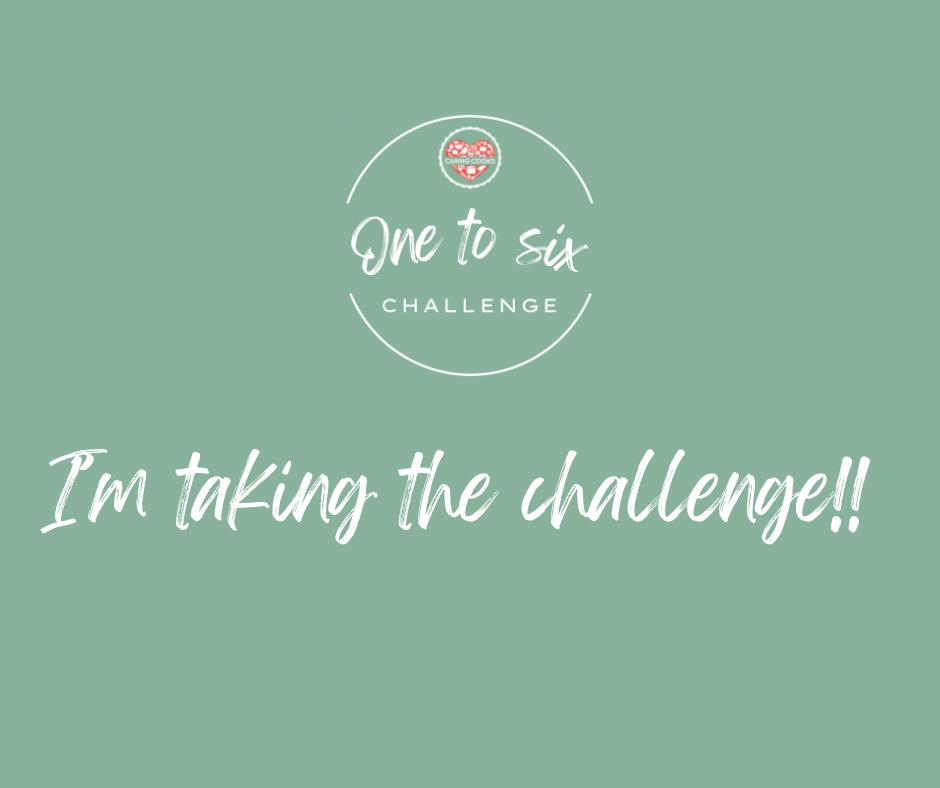 3. How did you first get the idea to do this and why this and not something else – a sponsored walk or abseiling for example?
I first got the idea for the challenge when I was sitting on a beach on holiday and the realisation hit me that I would be 50 in 2023. I wanted to challenge myself to mark this momentous occasion and I knew giving up the Sauvignon would certainly do that!
I also wanted to do something in memory of my sister who I very sadly lost to alcohol eight years ago.
4. You're over two weeks into your challenge now – how's it going so far?
I'm going to be honest and say I'm absolutely loving it! The health benefits are starting to come through: better sleep, healthier food choices resulting in weight shift, more mental clarity and I'm just starting to gain more energy. What's not to love?
5. What, if anything, do you miss the most about not drinking?
I guess it's the thought of being on a different wavelength to other people if you're out in a social setting. Saying that, there is definitely a sober movement here in Jersey and more and more groups are coming together to celebrate sobriety.
How is it that Alcohol is a drug so ingrained in society we have to justify NOT drinking it?
The stigma of 'being different' if you don't drink is also waning, which can only be a good thing. How is it that Alcohol is a drug so ingrained in society we have to justify NOT drinking it?
I'm not that far into the challenge and have not had any social engagements so far. I have quite a full diary in February, so I'll need to mentally prepare myself for that! I think the biggest pressure is from other people asking "Why are you not drinking??" and saying "Go on, you've gone this far, you deserve one". However, as I'm doing this for a really good cause, I'm hoping I won't get that kind of pushback.
6. Have you noticed any benefits or downsides?
So far the benefits have been better sleep, more mental clarity, better skin and generally more happiness! There have been some downsides too – headaches, craving sweeties and a lack of energy at the beginning of the challenge. They have now passed thankfully!
7. Are there any times your resolution has wavered?
Last Friday night was a bit of a struggle for me. It's the end of a working week and subconsciously we like to reward ourselves with alcohol, which is crazy really as all it does is upset the rest of your weekend. A hangover on a Saturday leads to lack of energy, lack of productivity, bad food choices and, certainly for me, very low mood and guilt.
8. Have you found yourself crossing off the days until the end of June, or is it getting easier each day?
No, not yet! I'm not really sure how I'm going to feel even one month from now. I may surprise myself and decide I want to go a whole year or not even drink again. Right now, I'm taking it one day at a time but what I do know is that I'm really enjoying the freedom it brings.
Doing this for charity takes away the choice, ordinarily you'd have an inner argument with yourself about whether to have a drink or not. This way you don't have a choice, you simply cannot have a drink as you'd be letting not only yourself down, but the charity too.
9. Are your family or friends joining you in the challenge?
This was initially a personal challenge for me but once I started telling friends about my intention, it became very apparent that many people are starting to re-evaluate their relationship with alcohol and wanted to join me in the challenge. I then had the idea to open it up to the wider community and get as many people involved as possible.
So far, 55 people have signed up, which gives them the option of joining a private Facebook group to keep each other accountable. It's a safe space with no judgement, which acts as a kind of support group where people can share their experience, offer advice, share tips etc. Jo Ferbrache, AKA Sober Jo is also part of the group and is offering additional support if anyone needs it. Together we are also organising some fun events that are aligned with the challenge for the group.
10. Would you recommend doing a challenge like this to other people?
Absolutely YES!! And it's not too late. You can start the One to Six Challenge at any point as long as you commit to at least one month. It really is a fabulous group and I would urge anyone who wants to break free from the booze chain, even just for a month to join. This page is definitely the place to start.
Challenging yourself for a charitable cause really does make it a lot easier and you're making a big difference in the community at the same time.
---
Yvonne Corbin is Chief Executive Officer at Caring Cooks of Jersey. Caring Cooks is a Jersey charity and registered NPO, that specifically supports families with children of school age. The charity strongly believes that good food and nutrition from the weaning stage, right through a child's life is of crucial importance and supports parents in making healthy food a part of daily life. All services are free of charge to families and are funded by charitable donations.
If you wish to support Yvonne with her challenge, her Just Giving page can be found here. 
---
Click here to go to our Wellbeing section
…
… and click here to subscribe to our daily newsletter – meaning you will never miss a thing.