This week the world is celebrating International Women's Day with the theme Break the Bias, which is a call for all people to get together and collectively forge women's equality and celebrate women's achievements.
Investec is committed to promoting gender diversity and aims to inspire, empower, and support their female colleagues in achieving their full potential.
Jo Steer, Head of Business Change at Investec Bank (Channel Islands) explains how the work environment has supported her in balancing a busy career role and being a mum…
What do you do?
I'm Head of Business Change team who assist with and deliver change throughout the bank.  We also support and enhance our custom-built core banking system and the other applications used throughout the bank.
What are the two top skills that have benefitted your career to date?
Without a doubt organisational and people management skills.
Organisational skills are critical in this role – to ensure our diverse change portfolio is well managed and successful.
People management and relationship building – I head up a multi skilled team, delivering a wide variety of change and support across the bank. We all need to bring our different skills together to support our colleagues.
Our project management role requires relationship building amongst all stakeholders and suppliers to ensure success of the projects.
How do the Channel Islands play a part in enabling women to achieve their career ambitions?
From a geographical perspective, Guernsey being a small island is fantastic. The short commute means I can make the most of family time outside of work, whilst still being having time for a full day in the office or working from home.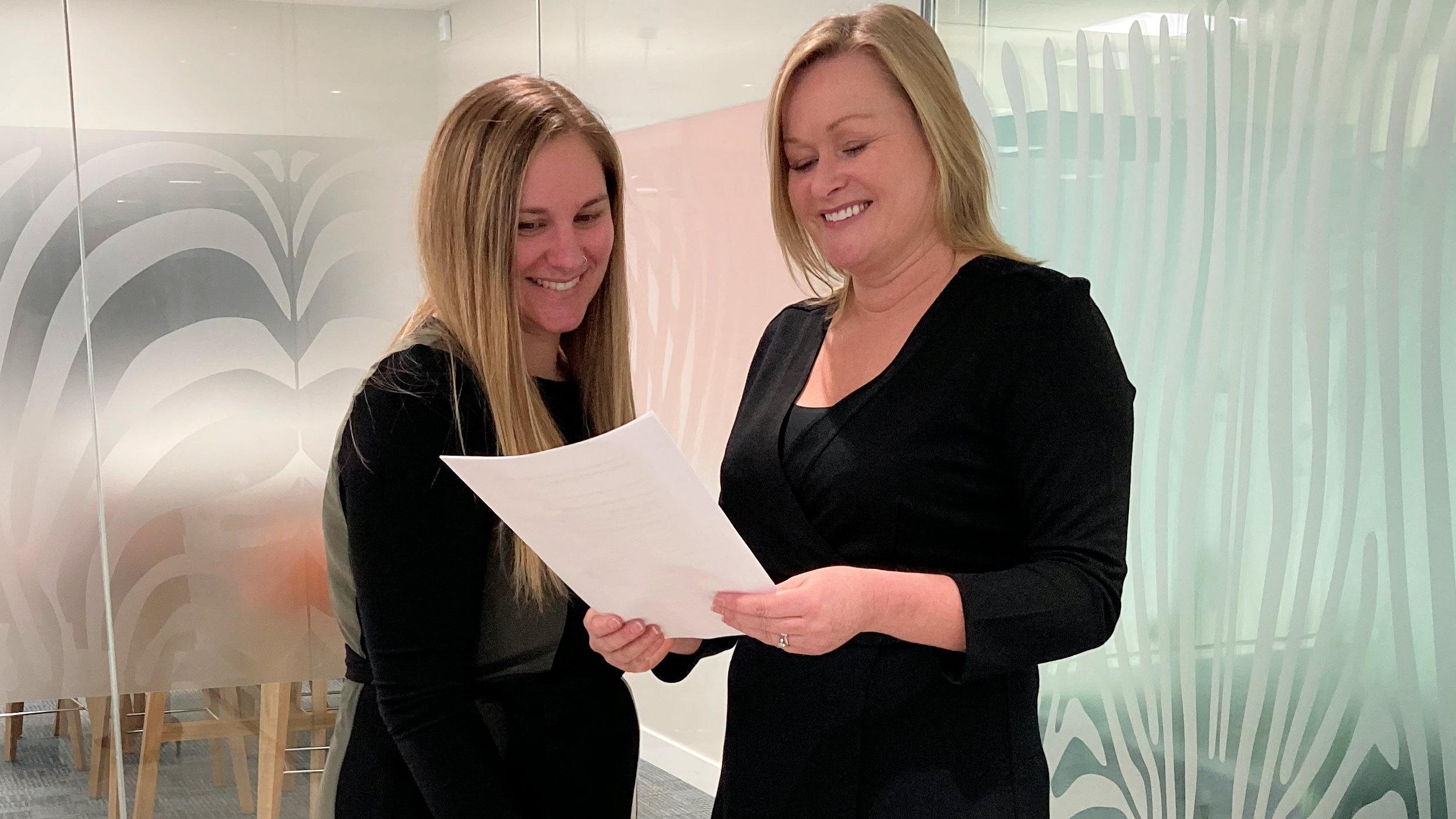 Who inspires you and why?
When I first joined the bank 25 years ago the CEO was a lady named Carol Goodwin. Carol was the first female CEO of a Guernsey bank. She was always very kind alongside her professionalism and her leadership style has always been very inspiring for me.
How does enabling women to become leaders benefit an organisation?
Diversity in leadership ensures a wider breadth of skills within an organisation, which is always good.  Women are well known to be very strong in relation to emotional intelligence and this bring invaluable skills such as mentoring and empathy to a team. I believe these 'softer' skills encourage staff retention, staff satisfaction and teamwork.
How do you think attitudes towards women leaders have changed in the last decade and what more needs to happen to achieve true equality with men?
I think people have become both more accepting and positive towards women in leadership.  Investec London is a great example of this, currently having both a female CEO and COO.
It's still very disappointing that, although it is narrowing, there remains a significant gender pay gap throughout the UK in a lot of sectors. I believe this pay gap needs to be resolved before true equality can be felt.
How has Investec supported you as you have developed your career?
When I first joined Investec, I worked in an operational role.  A few years later I was given the fantastic opportunity to help design and implement a new custom core banking system.  This was a completely new and challenging role for me but the Investec culture of great teamwork and help from my colleagues meant that I felt supported.
This role and our Change team has grown over the years but Investec has continued to be a really supportive employer, allowing me to work flexible hours. I've been able to develop an exciting and challenging career whilst enjoying being a mum.
What do you feel International Women's Day represents?
I feel extremely fortunate to live in the Channel Islands and have the opportunities I do as a woman. IWD provides an important platform to help highlight the fact that there is still such a long way to go before women are seen as equal to men, especially in many other countries.