Jersey hosted a major exhibition of iconic contemporary art this month with London based Grove Square Galleries and its sister gallery, Quantus Gallery.
The extraordinary exhibition included multi-million pound artworks on show for the very first time and offered a rare chance to see paintings by some of the greatest contemporary artists in one place in Jersey, at the Eagle's Rest estate.
Islanders enjoyed original paintings, limited edition prints, and digital works by renowned international artists including Orlanda Broom, Harry Rudman, Crystal Fishchetti, Christopher Kieling and the legendary Banksy.
Jim Naughton completed the line up with his truly mesmerizing digital art prints which shine an almost mystical light on the animal kingdom in a way no other artist has ever quite achieved – this exhibition was the perfect opening to what the two galleries plan to be an increasing expansion into the Jersey art scene. The main image is by Jim Naughton, 'Orangutans', 2021.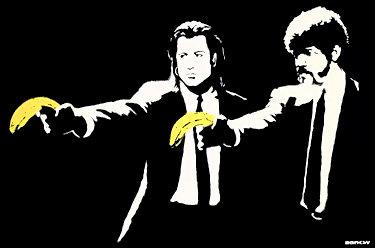 For both Grove Square Galleries and Quantus, their core ethos is supporting and exhibiting the very best contemporary artists and amplifying their talent to a wider International audience – while also, promoting the belief that art and culture are a fundamental aspect of our world.
Therefore, part of the planned expansion following this exhibition will also be further events and artist led programmes, which will establish a strong link between the London and Jersey offices.
Under the helm of Art Director Serena Dunn, Grove Square Galleries has produced a number of successful solo and group shows in it's London space; merging digital innovation and physical exhibitions, with their Fitzrovia space offering a year-round programme of dynamic talks and events.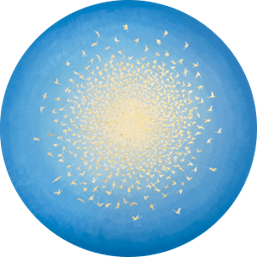 With Quantus Gallery recently opening up a whole new realm of possibility for artists In the burgeoning NFT space too – this Is a collaboration which has already captured widespread press and public attention in London.
Grove Square Galleries Jersey & Quantus Gallery Jersey will be spearheaded by James A Matthewson, who brings 20 years of high profile luxury events and experiences across the globe, together with co-founder Jasmine Mansell, an established Artist Management expert who manages talent in Jersey such as Bluntroller and Glen Fox.
James and Jasmine can be contacted on 07797 777507 and can help navigate both the traditional contemporary art offerings Grove Square Galleries has, along with the new and intriguing world of Digital Art and NFTs from Quantus Gallery.