During May, Jersey National Park is organising events to encourage islanders and visitors to reconnect with nature by enjoying a 'walk in the Park', either with a guide, or via a podcast.
Each walk will showcase all that the Park and its stakeholders have to offer, from wildlife to history to farmland and amazing produce.
Part one of this event is a programme of free guided walks led by the Blue Badge Guides of Jersey Uncovered. Part two is a series of self-guided walks in the form of a podcast named 'A walk with…' that walkers can access and enjoy in their own time.
Due for release in May are three self-guided walks within the Park, each featuring two islanders who will share their passion and expertise on a specific topic:
A historic landscape: A walk with Tony Pike (Channel Islands Occupation Society) and Vince Thorne (Vince Thorne Bespoke Photography)
The edible east: A walk with Kazz Padidar (Wild Adventures) and Chef James Gordon (Sumas)
Fields and farming sustainably: A walk with John Garton (Genuine Jersey) and Piers Sangan (Sangan Conservation).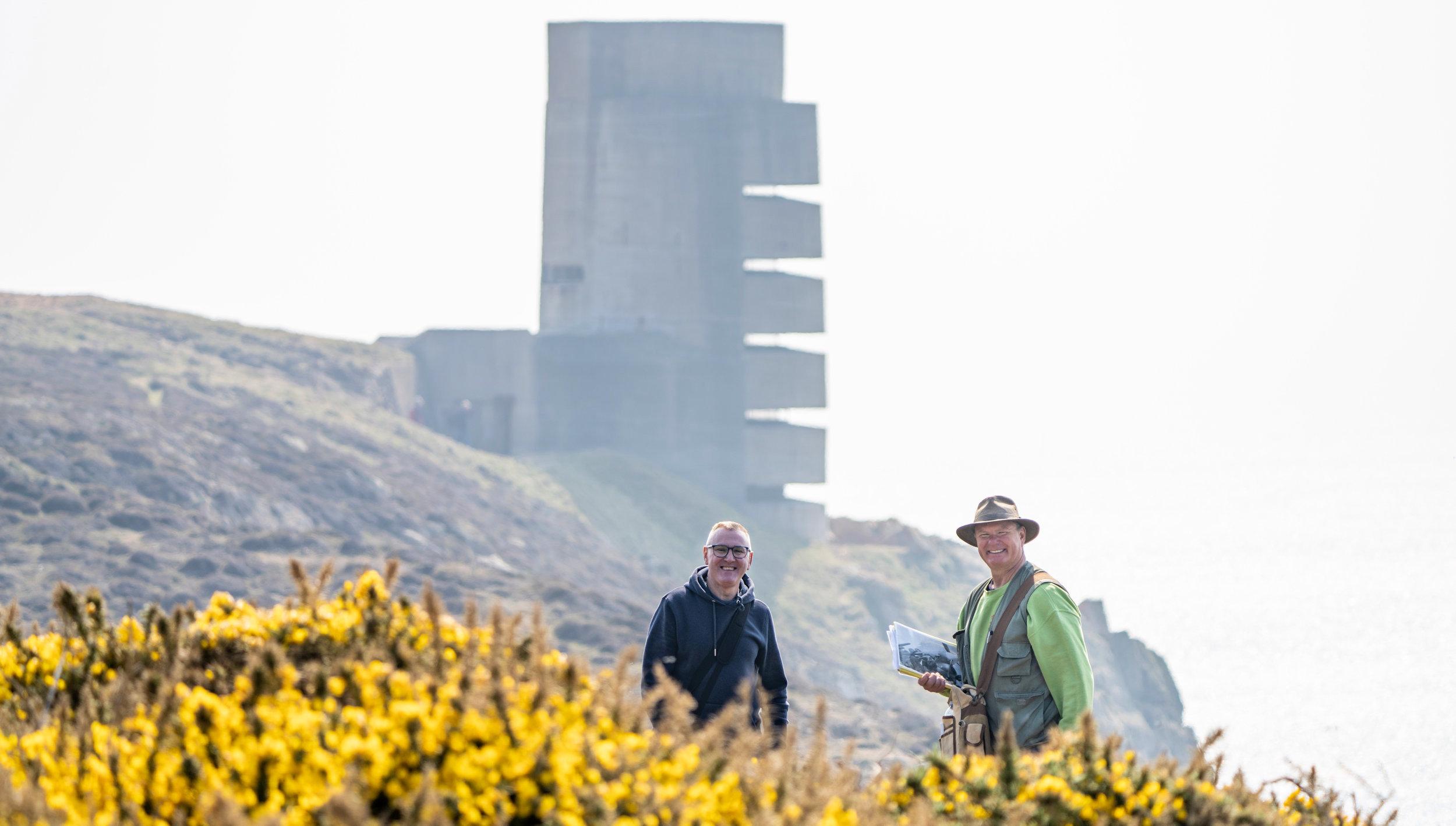 Jim Hopley, Jersey National Park Chairman told Channel Eye: "The aim of Walk in the Park is to make people aware of the huge diversity of environmental, historic and cultural attributes within the Jersey National Park.
"The guided walks with our partners Jersey Uncovered all take place in the West of the island, which is home to the largest area of the Park and also its HQ; the Frances le Sueur Centre. The self-guided walks will offer a different kind of experience and we hope that people will tune into the podcast series and enjoy the Park from a different perspective."
The first podcast to be released on 1st May will be focused on Les Landes and the fortifications in the run up to Liberation Day. The two others will be released during May.
Tony Pike, Channel Islands Occupation Society (Jersey) Secretary said: "Les Landes is my favourite part of Jersey and I am passionate about sharing its fascinating history while enjoying a walk in the wonderful environment which bears the indelible marks of the German Occupation."
---
Details on all walks and podcasts can be found on the Jersey National Park website.  Video courtesy of Freedom Media.