The current deputy headteachers at Guernsey's Castel Primary and St Martin's Primary have been promoted to lead the schools.
Clare Giles and Peter Curtis will assume the role of headteacher of their respective schools in September.
Mrs Giles is currently deputy headteacher at St Martin's Primary School where she leads on inclusion and teaching and learning. She was instrumental in the school gaining the Gold Award for Rights Respecting Schools and is now supporting other schools across the island in achieving this prestigious accolade. Mrs Giles will replace current headteacher Cate Mason, who will retire at the end of this academic year.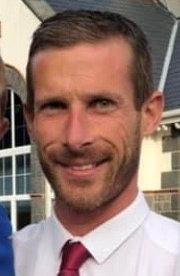 Mr Curtis is currently deputy headteacher at Castel primary School. He has led a number of successful initiatives including developing maths, assessment and curriculum provision. He also coaches and mentors staff to enable them to further build on their practice. Mr Curtis will replace Linda Paley, who will also retire at the end of the school year.
Deputy Bob Murray, Vice-President of the Committee for Education, Sport & Culture, said: "Both Clare and Peter have been key figures at their schools and I am sure their appointments will be welcomed by students, staff, parents and carers. The schools will remain in very good hands from September when their current headteachers retire. I wish Clare and Peter every success. This is a fantastic example of the breadth of leadership in our schools, and evidence of the very real possibilities for progression that exist for staff."
Mrs Giles (shown in the main picture) said: "I am so excited to have the opportunity to lead this wonderful school from September. St Martin's Primary School, its students, staff and community mean so much to me and I'm honoured to have been appointed headteacher. I am very focused on the job at hand as we seek to continually grow and improve on what is already a school to be proud of."
Mr Curtis said: "I am thrilled to have been appointed as the new headteacher of Castel Primary School. It is a real honour to be able to take up the reins come September and I shall be working incredibly hard to maintain the high standards that have been set before me. It is a new, exciting chapter in my career working at a school which is close to my heart and I cannot wait to get started."