Now in its fourth year, the international awareness event, World WellBeing Week, returns this week.
World WellBeing Week provides the opportunity for participants to celebrate the many aspects of wellbeing, from meaningful, purposeful work to financial security, physical, mental and emotional health, social resilience, empathic corporate and civic leadership, community relations and care for the environment.
Held annually during the last week in June, this year it will officially start on Monday, 27th June and will run through to Friday, 1st July, just five days in total for 2022, although there is always the added opportunity for weekend activities either side of the week.
Founder of the event, WellBeing World Director, Beverley Le Cuirot commented: "Flexibility and individual choice with wellbeing is key. We envisage a situation one day where wellbeing is celebrated every day of the year as befits the now universal acknowledgement for the importance of wellbeing in society and workplaces today.
"This year, the event will give us the opportunity to thank all those who have supported us tirelessly throughout the last two years, the health workers and carers, and it also gives us the chance to spotlight the work of the growing number of practitioners, charities and social enterprises, who specialise in their own areas of wellbeing.
"The pandemic revealed a capacity for change, never before thought possible, with people adapting mentally and physically all over the world. It brought with it different ways of thinking and a new-found resilience. The word on everyone's lips has been: 'wellbeing', and it has never been so important to our lives and livelihoods."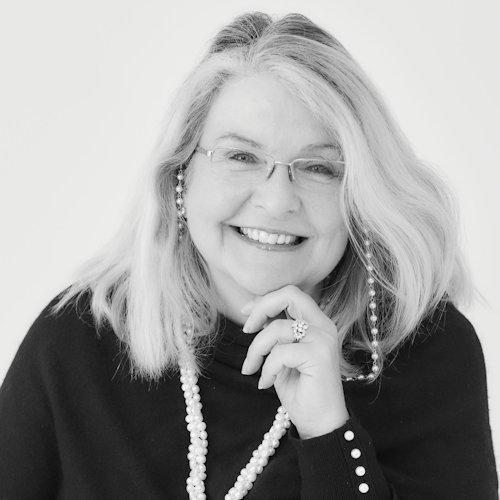 The brainchild of WellBeing World in Jersey, World Wellbeing Week now takes place worldwide with a reach of millions, in countries far and wide, including Australia and New Zealand, Kuala Lumpur, Hong Kong, UAE, Africa, UK, USA, Canada, and of course the Channel Islands.
Previous participants have included the NHS, Wirral Community Health & Care, People First, North West Ambulance Service, Virgin Atlantic, SANE, Cambridge University, HR Zone, Visit Wales, IOSH, NICE, Forestry England, EMC Trust, BHT Library, Mindfulness in Schools Project (MiSP), UK Coaching, Chartered Management Institute (CMI), Health Trust Europe, Barts Health, Muslim Counsellor Network, Thornton Legal, the Northern Ireland Chamber of Commerce, and many more internationally and locally.
Small businesses, international organisations, charities, associations, government departments, teams and individuals are all invited to get involved and to share their activities throughout the week on social media. It is important to include the hashtag #worldwellbeingweek – so the stories can be shared by the organisers.
Beverley added: "Activities can be as wide-ranging as people wish and could include sporting events, cycling, walking, employee wellbeing activities, menopause awareness, diversity and inclusion, recognition schemes, lunch and learn events (although please remember to also let people have a break away from the office with this type of activity), online webinars, workshops, fundraising events, you name it, we want to hear about it, the options are unlimited.
"This year, we have the culmination on social media of our 30 Days to WellBeing Challenge which has been running throughout the month and featured in Best Magazine, one of the largest weekly magazines in the UK.
"We also have a series of free in-person wellbeing talks being held every day of the week at the Santander Work Café in St Helier, along with many other activities, including a free online summit hosted by FidlLeaf taking place Monday to Friday at 1pm on workplace wellbeing for HR leaders, wellbeing champions and people managers.
"When it comes to wellbeing, there is always more to learn, and always more we can do to maintain and enhance our own wellbeing and that of our loved ones and colleagues. There is also always something to appreciate and to celebrate. We look forward to seeing what will be celebrated next week."
The free in-person talks to be held in St Helier will include:
What it means to 'heal' when it comes to our mental health and wellbeing – Gemma Dawkins, GLD Space.
Positive Psychology: The science of wellbeing – Linda Loftsdottir.
Modern wellbeing and conscious consumption – Sophie Anderson of The BOM Life Company.
Neurofeedback Therapy – Elizabeth Demont of Premier Biofeedback.
Tap It Better Taster – Yolanda Saez Castello, Mental Wellness Coach and Tapping Practitioner.
Thinking – An ability not a reality; the power of positive thought! – Gina and Peter Mclinton of Positive Mind.
The free topics of the online workplace wellbeing summit will include:
Personal Development for Your Team – A 'Train the Trainer' session.
How Flexible Working and Shared Experiences can Benefit Both People and Company.
Sustainability and Bringing Nature into the Workplace – Making it Part of the Agenda.
Stressors, Stress & Strategies for Coping – A session for HR Leaders.
Waking Up to Mindfulness (this session suitable for all employees, not just HR professionals).
---
More information can be found on the website and here.
Register for the events at the Santander Work Café here.