As the Guernsey Padel Club basked in unseasonably hot sunshine this weekend, players battled it out for trophies and British rankings points in the LTA Padel Tour events held at the Club.
Tournaments were held across four categories with 60 entries, with players travelling from the UK and Jersey to compete.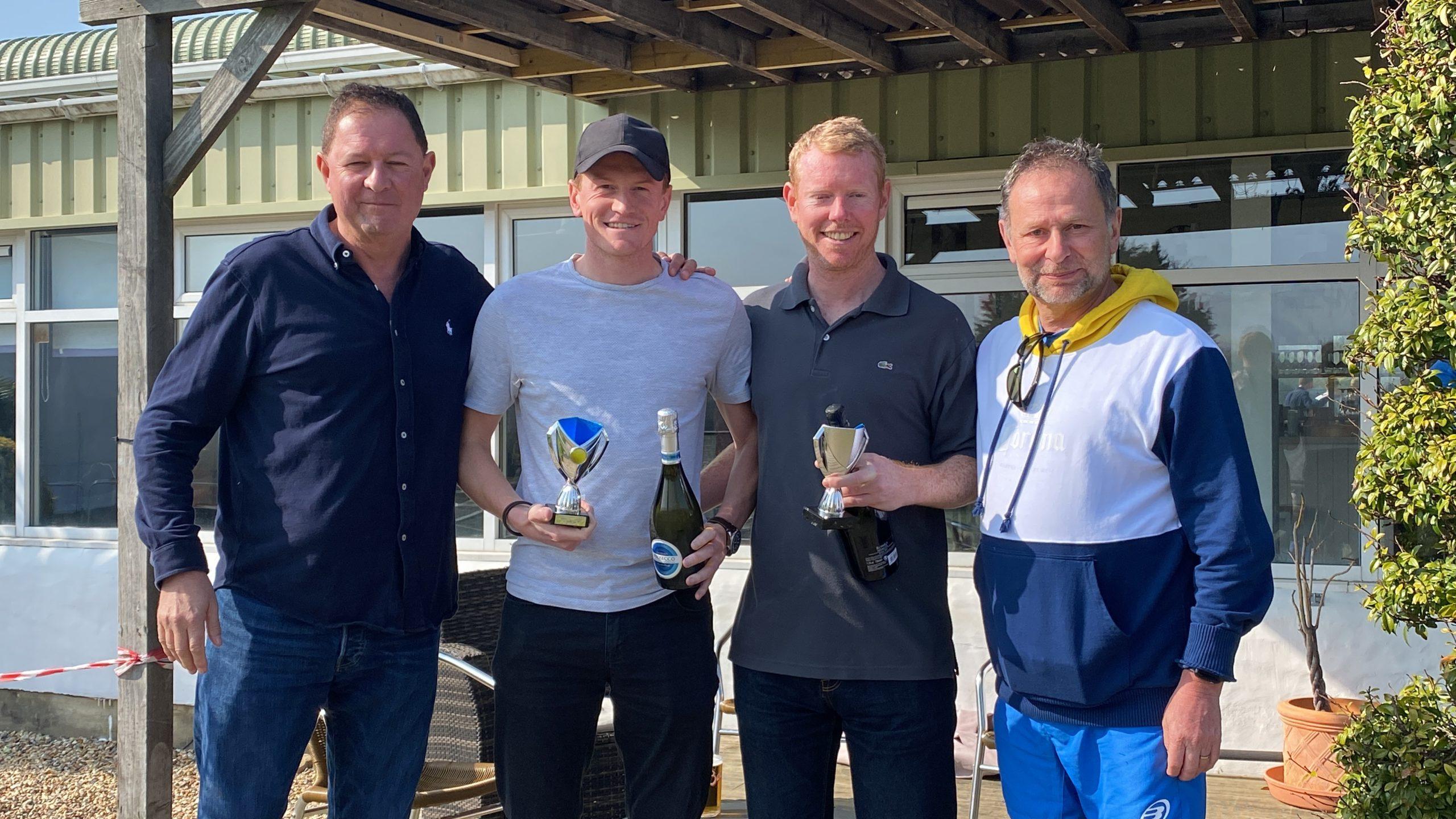 In the Men's Open event Jersey's Scott Clayton and Jon Southern took home the title in a closely fought final against Guernsey's Olly Cull and Nico Robinson, 6-4, 7-6 (2). In the Ladies' Open Lauren Barker and Lauren Watson-Steele overcame another strong pairing of Chantelle De La Mare and Helen Polli 6-0, 6-3.
De La Mare and Polli had lifted the trophy in the Ladies' 40+ category on Saturday afternoon beating Jo Robinson and Sara Woolland 6-4, 6-0. The Men's 40+ category was won by Lester Boscher and Phil Radford in another tight men's match which saw them beat Matt De La Mare and Ian Robinson 4-6, 6-4, 10-5 in the final. All entrants to the competition will receive rankings points for participating in the events, with new rankings to be published at the end of the week.
Tony Woodland, Director of Guernsey Padel Club said "It was wonderful to see so many people down at the Club enjoying a weekend of really competitive padel in the Guernsey sunshine."
"Congratulations to everyone who took part, and especially to our winners. We would also like to thank those who travelled from the UK and Jersey to take part in the event. We are already looking forward to hosting our LTA Padel National and Seniors Grade 2 event from 3rd – 5th June."
Meanwhile, on the other side of the world, Rob West and Patrick Ogier have arrived in Las Vegas as part of the Great Britain Team for the Veteran's Padel World Championships. GB have been drawn into a tough group with Spain, Chile and France. Matches begin today (28th March) and continue until 2nd April. Ogier and West will also play together in a Men's Open event and have drawn Matt Thomas and Graig Pickering from Australia in Round 1. Updates on their progress and results can be found on the Guernsey Padel Facebook and Instagram pages. Tournament matches will be streamed on the FIP (International Padel Federation) YouTube page.