La Mare Wine Estate has launched a new limited-edition Gin infused with local Rhubarb and Honey.
A celebration of Jersey island spirit with locally sourced ingredients from Rob Pinel's rhubarb in St Ouen and Francois Le Luyer's honey from St John. The estate's Royal Gin has been carefully infused with rhubarb flavour and a contrasting floral note from the honey. Notes of citrus, spice and juniper play a supporting role and add complexity. Recommended serving one part gin, three parts tonic water and a wedge of grapefruit; this is a nod to summer days spent in the sunshine.
La Mare's head of production Tom Walker said: "Rhubarb and honey was an obvious choice to celebrate this summer, with the estate hosting weddings again and the tourism activities back in full swing. Many hours were devoted to carefully preparing several hundred kilos of fresh local rhubarb before blending in the perfect balance of Jersey honey.
"With an extended time for flavours to develop and a daily tasting, each bottle was filled and labelled by hand. The label was inspired by a great holiday experience I had on the east coast of America and evokes a feeling of summer nostalgia, bringing together the fun of the coast, excitement of the city and the warmth of the sunshine."
Managing Director, Tim Crowley said, "La Mare continues its passion to develop new local products with this most recent release. It's fun, tastes deliciously fresh and is perfect for sipping with friends on a summers evening.  For us, it also represents the good times ahead as we have all had a tough past eighteen months. Tom has worked hard on this and the result is excellent. My thanks also go to our local partners Rob and Francois for supplying such high quality products."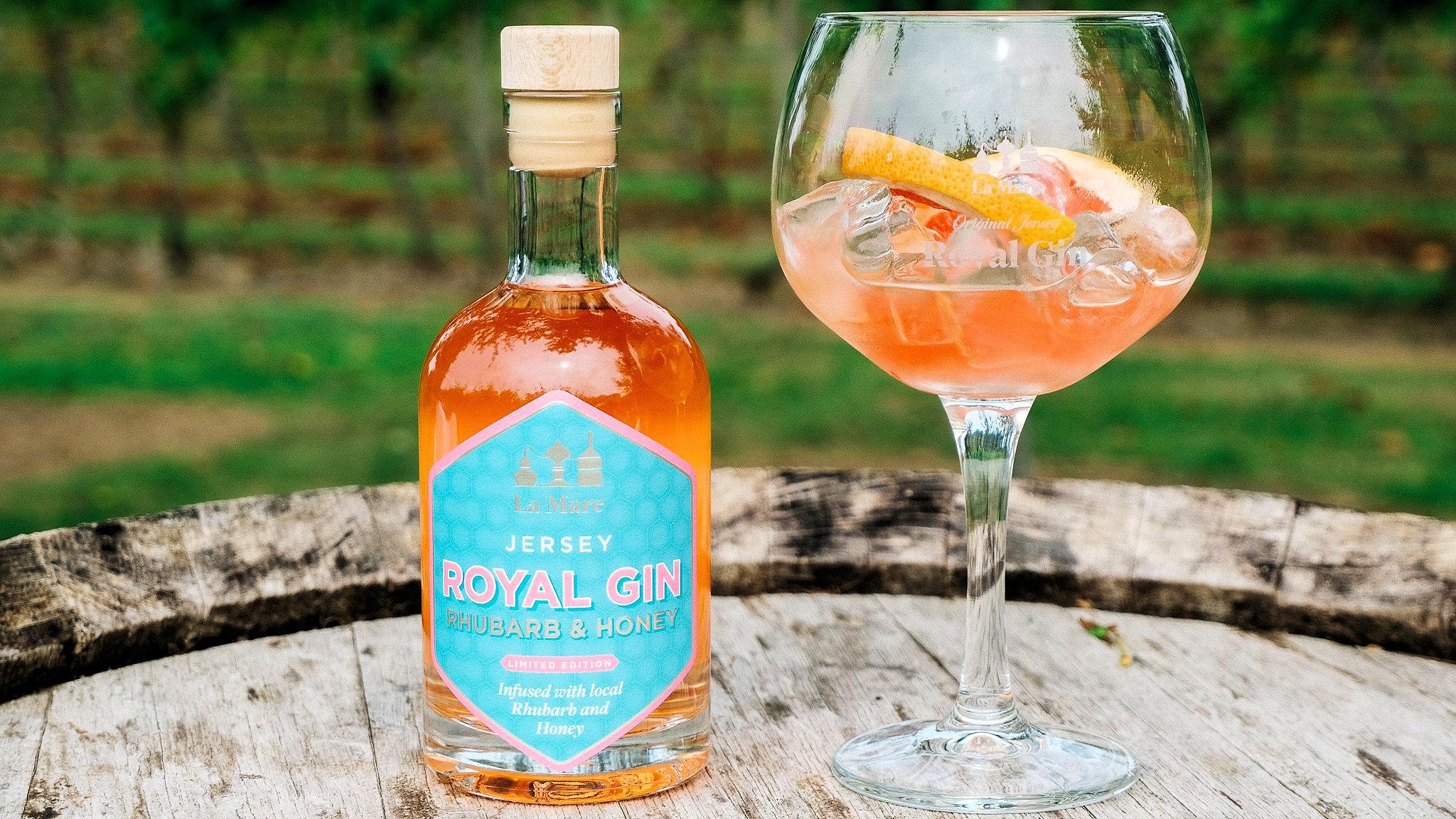 Photos by Pip Monks.