Dementia Jersey is challenging everyone to walk or run 50 miles this January to help 1,600 islanders living with dementia.
The 50 Mile challenge, which is being sponsored by Ravenscroft, was originally organised by one of Dementia Jersey's volunteers, Simone Sains, and has since become one of the charity's most successful fundraising events.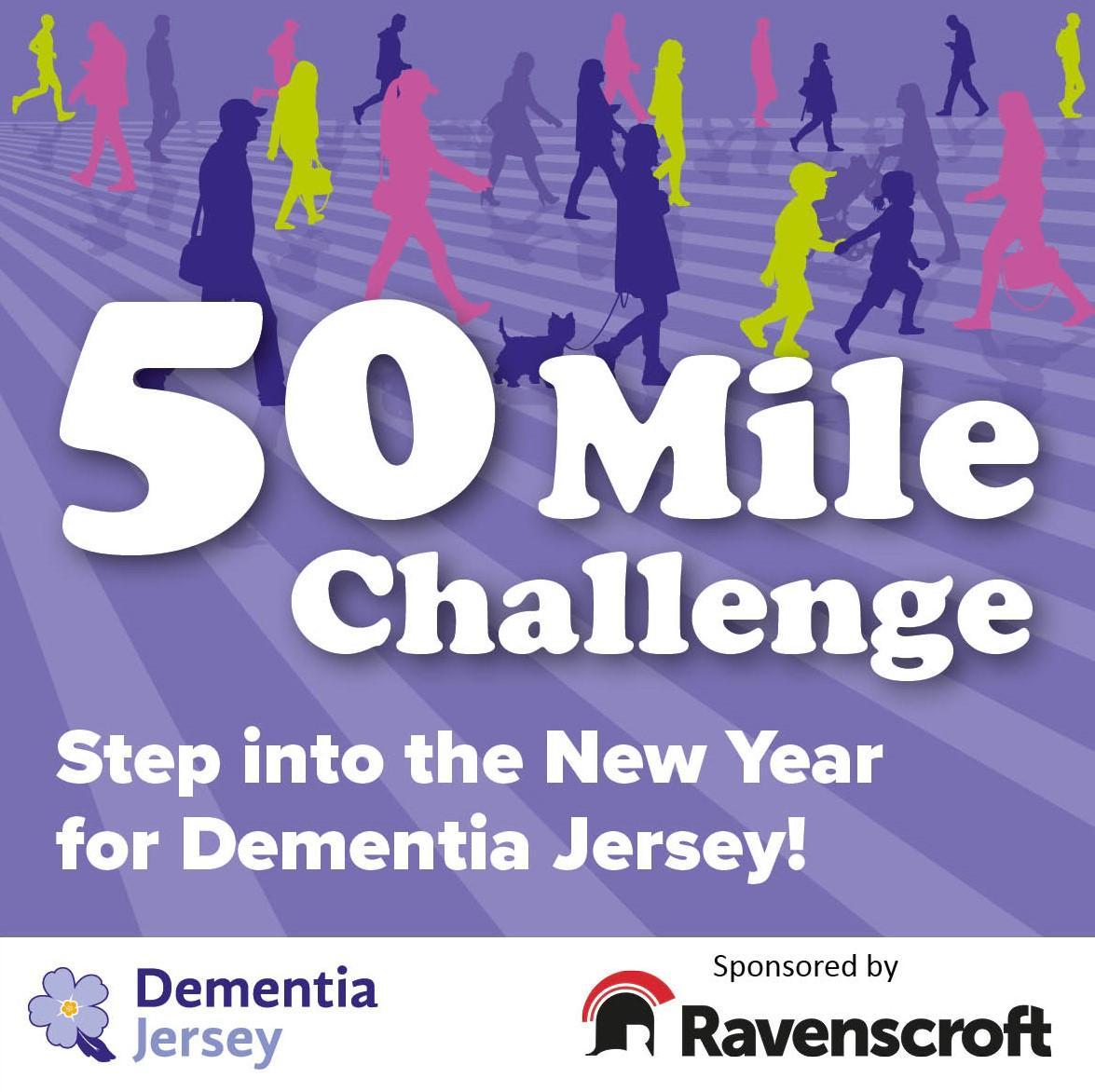 Wendy Buckley, Interim CEO Dementia Jersey said: "In 2022, we had over 570 participants, raising a total of £32,000, and we would love to exceed those numbers this year.
This is the first year we've had a corporate sponsor for the event, and we are very grateful to Ravenscroft. Their sponsorship means that all money raised by participants will go towards providing a lifeline to people with dementia and their families and helping make Jersey a more dementia friendly island."
Participants are asked to complete 50 miles by 31st January, and they can either walk or run. All the money raised will be used by the charity to provide support for islanders living with dementia, and their families.
Haydn Taylor, managing director of Ravenscroft in Jersey, said "Dementia is the fastest growing disease in Jersey and demand for the charity's services continues to increase. The support they provide to people with dementia and the family and friends caring for them makes an enormous difference and with more and more people being diagnosed, they are in constant need of funds to expand their services. Ravenscroft is delighted that we can support the 50 Mile Challenge and hope that hundreds of islanders have a healthy start to the New Year while supporting Dementia Jersey."
To sign up, visit the website. The sign up fee is £12.50 for adults and £7.50 for children up to 14 years old.