A local charity which provides care and support for islanders living with a physical disability has been able to purchase a specialist vital signs monitor thanks to financial support from Skipton International's Community Fund.
Jersey Cheshire Homes successfully applied to the Community Fund, a grant scheme which supports good causes across the Channel Islands, for funds to buy a Dinamap Monitor to help care for their residents.
The monitor gives accurate readings of residents' vital signs and alerts nursing staff to any irregularities that require their attention.
Speaking about the impact this machine will have to the charity's care provision, Michelle Picot, Fundraising Manager at Jersey Cheshire Homes said that they were "delighted" that their bid for funding was successful.
Michelle explained: "This specialist piece of equipment ensures the vital signs of our residents can be recorded accurately, which in turn would alert our nursing staff should any further intervention be required. We also support outside users with our day care services, the monitor will be available to them should the need arise.
"Our mission at Jersey Cheshire Home is to enhance the lives of the physically disabled residents in our care, and [Skipton's] support ensures this can continue," she added.
Also successful in their applications to the Community Fund for the first tranche of 2022 were Padel For All, an organisation seeking to make the fast-growing racket sport Padel accessible for islanders, and Jersey Mencap, who secured funding for signage, flags and banners for their popular South Coast Challenge which took place earlier this month.
Elaborating on how Skipton's support will help the charity, Ali Hand from Jersey Mencap said: "We were delighted to receive funding towards our 2022 South Coast Charity Challenge banners. The annual walk event is our main fundraiser, and vital to our work as the funds raised go directly into our projects for members."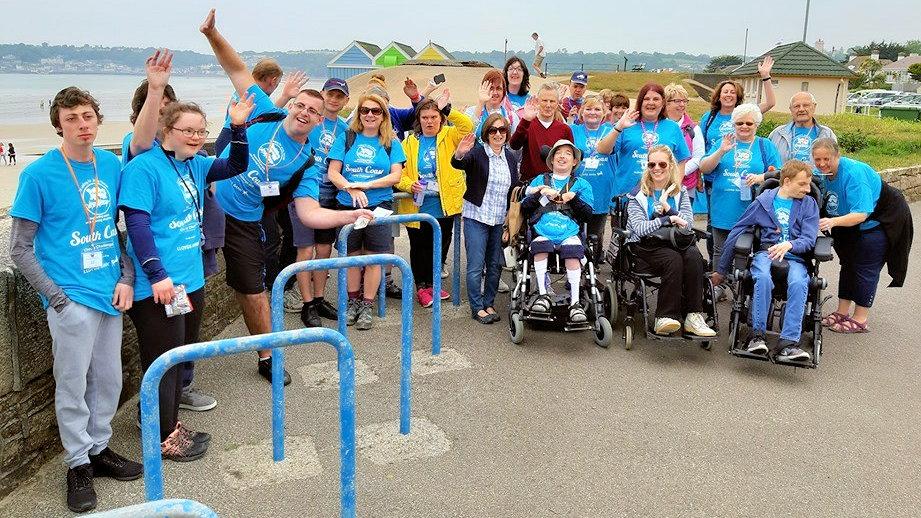 Commenting on Padel For All's grant, spokesperson Morgan Jubb said: "Padel For All's objective is to allow the whole community of Jersey access to the wonderful sport of Padel with a specific focus on children. There are parts of the community that cannot afford to hire or purchase the equipment to play the sport. PFA needed to purchase 40 Padel racquets to meet this need and we are very grateful to Skipton for contributing to the cost of the purchase of this equipment."
Of the latest successful Community Fund recipients, Lorraine McLean, Mortgage Sales Manager at Skipton's Jersey Mortgage Centre said: "It's always such a joy hearing about and being able to help realise the myriad charitable and compassionate projects that take place in Jersey's local community. We're heartened that so many charities and individuals look to our Community Fund as a great resource to help make these much-needed initiatives happen and we wish these successful applicants all the best with their fantastic causes."
---
The main image shows some of the walkers from Jersey Mencap's South Coast Challenge.