Jersey continued to strengthen its relationship with the United States with a series of engagements on both sides of the Atlantic.
The meetings aimed to increase business, cultural and government ties between the Island and the USA.
Jersey officials attended the annual SelectUSA summit, hosted by the US Department of Commerce, and were invited to participate in an investment promotion roundtable for partner governments alongside representatives from Austria, Canada, and Singapore among others. Officials held a series of meetings with representatives from the US government, and from different US States, as well as international partners and the officials at the British Embassy in Washington.
The US remains one of fastest-growing markets for Jersey's financial services industry with strong cross-border investment flows, especially in the funds sector, supporting jobs and growth at home and abroad.
SelectUSA is the US government program led by the US Department of Commerce that focuses on facilitating job-creating business investment into the United States. Jersey officials also discussed wider priorities with US States such as in education, digital and trade – as the Island is looking to deepen ties at State-level in areas of mutual interest.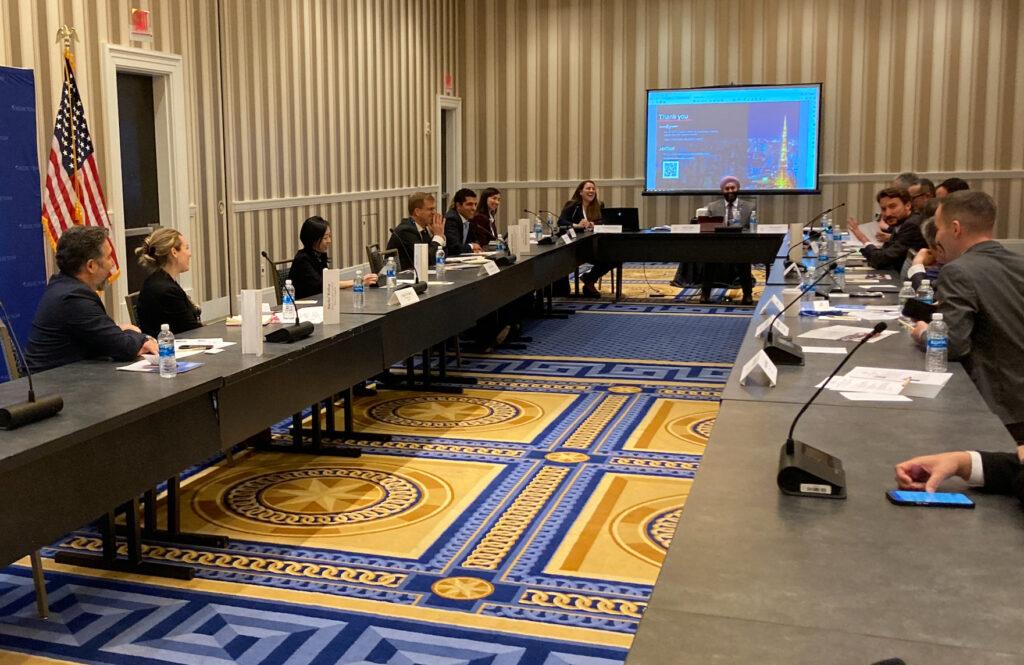 Discussions also took place in New Jersey with Digital Jersey CEO Tony Moretta attending a host of events and meetings with a focus on bolstering the island's digital economy.
Digital Jersey has a Memorandum of Understanding with the New Jersey Big Data Alliance (NJBDA) to collaborate on the joint promotion of education, including student exchanges, research programmes, trade and investment that will drive economic development.
Speaking about the visit, Digital Jersey CEO Tony Moretta said: "We signed our MoU with the New Jersey Big Data Alliance at the end of January 2020 but obviously a lot has happened since then. This trip was a chance to reconnect, update on our work including Data Trusts at their 10th annual conference and discuss new opportunities with some of the Universities who drive the NJBDA. Now that Covid is behind us we can re-ignite discussions on ideas such as student exchanges and other areas of cooperation."
Closer to home, the Mayor of Trenton, New Jersey, Reed Gusciora, paid a visit to the island to join in with the Liberation Day and Coronation celebrations and events, accompanied by a delegation of politicians and senior officials.
Jersey's Minister for External Relations, Deputy Philip Ozouf, said: "I am very pleased to welcome the New Jersey delegation to the Island.
"The Ministerial visit to New Jersey in 2014 and again October 2022 have been successful in a re-strengthening of the historic ties between New Jersey and Jersey, as well as the wider USA Jersey relationship. I hope these visits help encourage the development of new 21st century ties with both the State of New Jersey, with other US States, and at national level with the US Administration."
The Jersey visit programme also included attending the Coronation Big Lunch at Liberation Square and meetings with States of Jersey Police and States of Jersey Fire and Rescue amongst others.
---
Pictured: Left to right – Kenneth Douglas, Director Trenton Fire Department; Lee Henry, Jersey Development Company CEO; Reed Gusciora , Mayor of Trenton, New Jersey; Simon Crowcroft, Constable, St Helier; Michael Schiaretti, President Trenton Police Benevolent Association