On World Menstrual Hygiene Day, Guernsey's SHARE (Sexual Health and Relationship Education) has announced that due to a generous donation from the Bright Tights charity, it is able to provide a year's worth of menstrual health products to support its work in schools.
The donation of £5,600 from Bright Tights means SHARE Educators will be able to give girls in Year 6 and 7 re-usable pads and girls in Year 11 menstrual cups.
The issue of not being able to afford sanitary products is known as 'period poverty'. Period poverty had previously been seen as an external issue affecting lower income countries, however more affluent jurisdictions, such as Guernsey, are not immune to these issues. SHARE has been running this programme of providing products to girls as part of its work in schools since October 2019.
Amanda Evans, PSHCE Adviser for Education Inclusion Service, said: "The SHARE team were thrilled to hear that Bright Tights, one of the local charities that had helped in 2019 when we launched this programme, agreed to donate a further £5,600 to the cause.
"This will enable the team to purchase all the products they need for this year (one re-usable pad for each girl in Year 6, four pads for each girl in Year 7 and a menstrual cup for each girl in Year 11).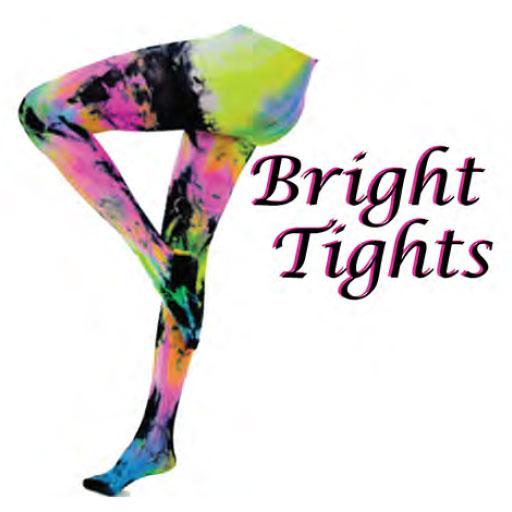 "As an island, we need to ensure that none of our students are be held back from accessing education, or extra-curricular activities, due to their period. Having periods should not be a barrier to education for any learner. Providing free, sustainable menstrual products to all those who need them will ensure this doesn't happen in the Bailiwick. At the same time, we are teaching our young people and their families about the importance of reducing waste and looking after our environment."
A spokesperson for Bright Tights said: "The Committee of Bright Tights is delighted to be working with the Sexual Health and Relationship Educators (SHARE) who provide such a great service to schools in Guernsey.
"Bright Tights is a local charity which aims to: raise awareness of the symptoms of Gynaecological Cancers, provide practical, financial and emotional support to women in the Bailiwick diagnosed with a gynaecological cancer (womb, ovaries, vulva, vagina and cervix). It also supports research into better detection and improved treatment of gynaecological cancer. In order to raise awareness Bright Tights is providing money for SHARE so they can purchase reusable pads and menstrual cups to be given to pupils in years 6, 7 and 11."