Following a record-breaking event where more than 1,000 walkers, including 33 relay teams and 60 family groups, took on the Saffery Rotary Walk 2020-2021, organisers are calling for charities and not-for-profit organisations to apply for a share of the funds that will be raised by the 2022 Walk on Saturday 11th June 2022.
£78,500 was recently distributed between 22 local charities, supporting a wide variety of projects to the benefit of their members or the wider local community. The beneficiaries included the Guernsey Swimming Club which received £4,200 for new equipment, Health Connections which collected £3,500 for a talking café project and Relate which was given £3,000 for software installation and training. Organisers are now on the lookout for the next cohort of Bailiwick charities to support.
Simon Milsted, chair of the Walk's organising committee, said: "The Walk aims to help organisations operating in the Bailiwick with projects of any size, whether it's for a particular campaign or project, new equipment, facility improvements or trips and events.
"The Walk has become such a prominent feature in the island's event and fundraising calendars and is not only a fantastic opportunity for our local charities and not-for-profit organisations to receive much needed funding, but also a great way for the walkers to support a number of local good causes.
"Last year it was our aim to get #GuernseyWalkingTogether again following the lockdown and we did just that, despite the border restrictions in place at the time. We are hopeful that we'll be able to welcome back our walkers from Jersey, the UK and further afield for 2022 and see the return of our Families Walking Together event which launched at the 2020-2021 Walk and enabled younger walkers to take part in the community event. As ever, we are incredibly grateful for the dedicated support from our longstanding main sponsors, Saffery Champness."
Each year the Saffery Rotary Walk sees hundreds of walkers take on the 39-mile challenge around Guernsey's stunning coastline in support of local charities. The Saffery Rotary Walk is Guernsey's only round island walk and is one of the island's largest charity fundraising events.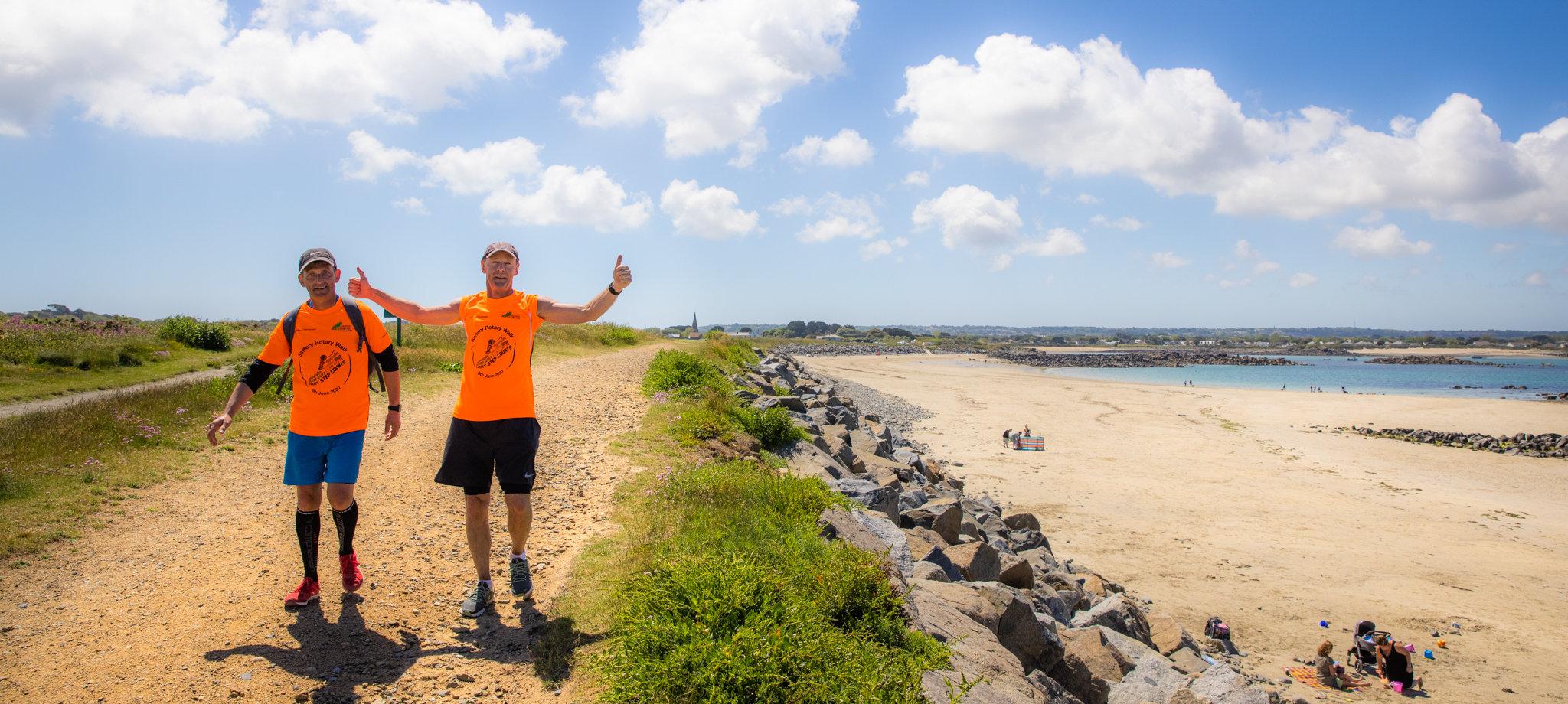 Lisa Vizia, director at the event's sponsor Saffery Champness and member of the organising committee, said: "Our charities and not-for-profit organisations do such fantastic work in our islands. We've all seen the vital role they play in our community, particularly during the pandemic and many have been adversely impacted as a result, so it's more important than ever that we support this critical sector.
"We'd love to hear from any Guernsey registered charities or not-for-profit organisations working in our community who are looking for support towards a specific item or identifiable project. Previous applicants are more than welcome to apply again."
---
The deadline for applications is 5pm on Tuesday 30th November 2021.  The application form can be downloaded at www.safferyrotarywalk.org.gg and should be sent via email. Forms can also be collected from Saffery Champness' office at La Tonnelle House, Les Banques, St Sampson's. Applications for general administration costs or overheads will not be considered.
---
Main image shows the Saffery Rotary Walk presentation evening at Government House, Tuesday 14th September 2021.