Random Acts of Kindness Week is this week, from 14th to 20th February 2021.
We are joining-in the celebration of kindness because we know that everyone can use more kindness in their lives, particularly as we all deal with Covid-19.
Scientific evidence shows us the positive effects of doing kind acts for others as well as receiving or even witnessing kindness. Even the smallest act of kindness can change a life.
With the Random  acts of kindness foundation, we are encouraging everyone to explore the good and make kindness the norm.
Given it is half term for most children, we thought we would share these great resources…
Each day this week we will share with you, ideas and information to help us all spread a little kindness!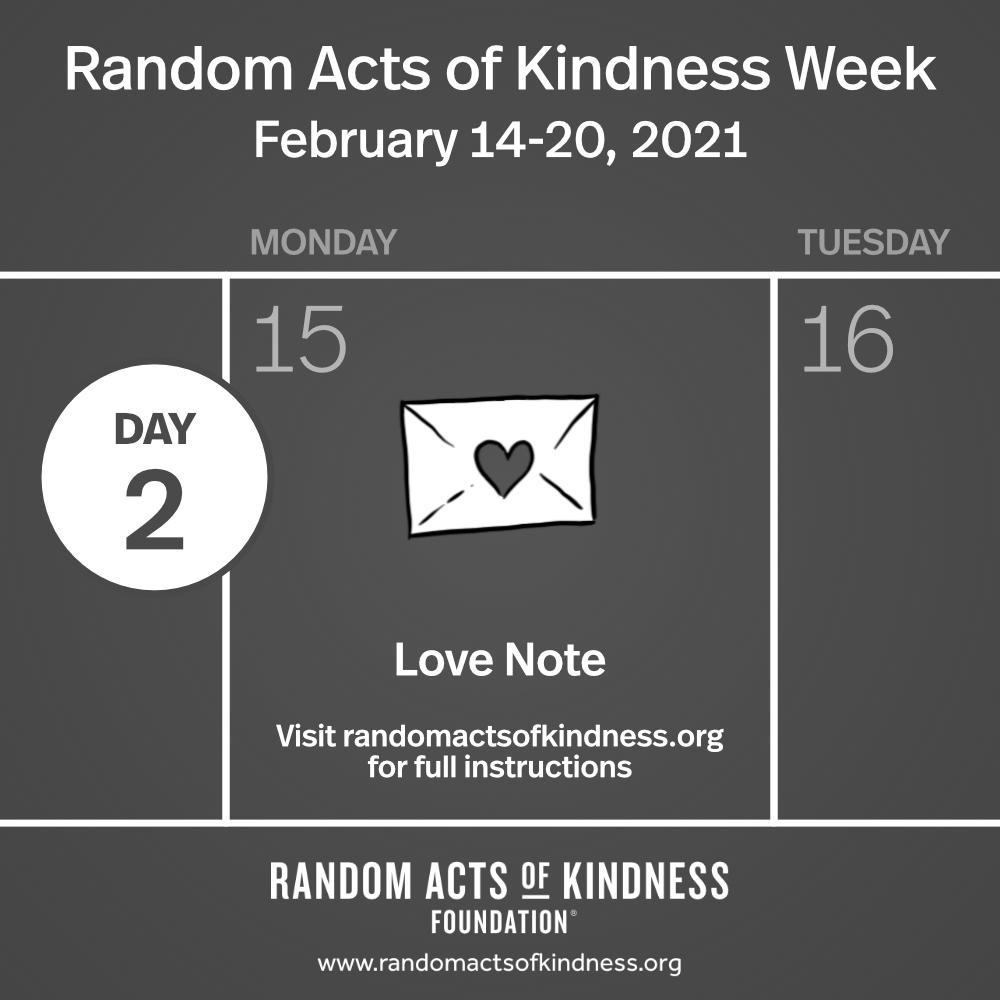 Click here to find out more, from Random Acts of Kindness.
---
Random Acts of Kindness Day® (Wednesday 17th February) and Random Acts of Kindness Week are promoted by the Random Actos of Kindness Foundation.  We are pleased to be able to 'spread the word'.
©1995-2021 The Random Acts of Kindness Foundation. All Rights Reserved.