In continuing PwC's efforts to drive talent diversity from the top, the firm has recently announced the promotion of four female and three male directors, each of whom will play a vital role in leading and shaping PwC's strategic vision across the Channel Islands and beyond.
Of these instrumental appointments, representing seven different cultures, four are Guernsey based; Kimberley Girard, Evgenia Litvintseva-Demetriou, Jonathan Mauger and Bernard Mullaly and another three are located in Jersey; Hani Salem, Phon Siney and Nadine van der Westhuizen.
Educated in Guernsey, Kimberley returned to the island in 2006 to join PwC's graduate training programme after graduating from Durham University. She has since accumulated 14 years' experience across different areas of the business, including an audit client secondment spent at PwC South Africa and six months working in London with PwC's technical training team. Kimberley's role now predominantly focuses on driving the strategic priorities of the firm, promoting operational excellence across its internal functions and driving digital transformational change.
Evgenia studied Finance in Moscow before joining PwC in Cyprus in 2004. She relocated to PwC in Guernsey in 2015 and has now amassed almost 16 years' client audit experience. In her current role as Audit Director, Evgenia predominantly specialises in insurance and asset management.
Jonathan graduated from the University of Exeter before relocating to Japan in 2006, where he held positions as a high school teacher, translator and interpreter. He returned home to Guernsey in 2009 to embark on PwC's graduate training programme, qualifying in 2013. Jonathan is an alternative assets specialist, and has also been a senior member of the firm's capital markets team and advised new funds on initial public offerings. In his role as Director, Jonathan will focus on the audit of alternative investment funds, including private equity, real estate, venture capital and music royalty funds, and insurance companies.
Bernard joined State Street in Dublin, upon completion of a postgraduate diploma in business studies at UCD Graduate Business School. He then moved to Grant Thornton, qualifying as an Accountant  in 2009, before relocating to PwC in Guernsey as an experienced hire. In his role as Audit Director, Bernard continues to focus principally on private equity clients and works with many global clients in the alternative asset management space.
Originally from Lebanon, Hani has acquired 15 years' Big Four experience, most recently with the PwC network, which he initially joined in London in 2015, before relocating to PwC's Jersey office in 2017. Hani specialises in banking, fiduciary and wealth management sectors and has far-reaching international experience in these areas.
Born in Thailand, Phon was educated in Jersey, before joining PwC on the island in 2006. She has amassed 14 years' client audit experience at the firm, including working extensively across the UK and Europe on various global client projects. In her role as Audit Director, Phon principally specialises in the alternative investment funds sector.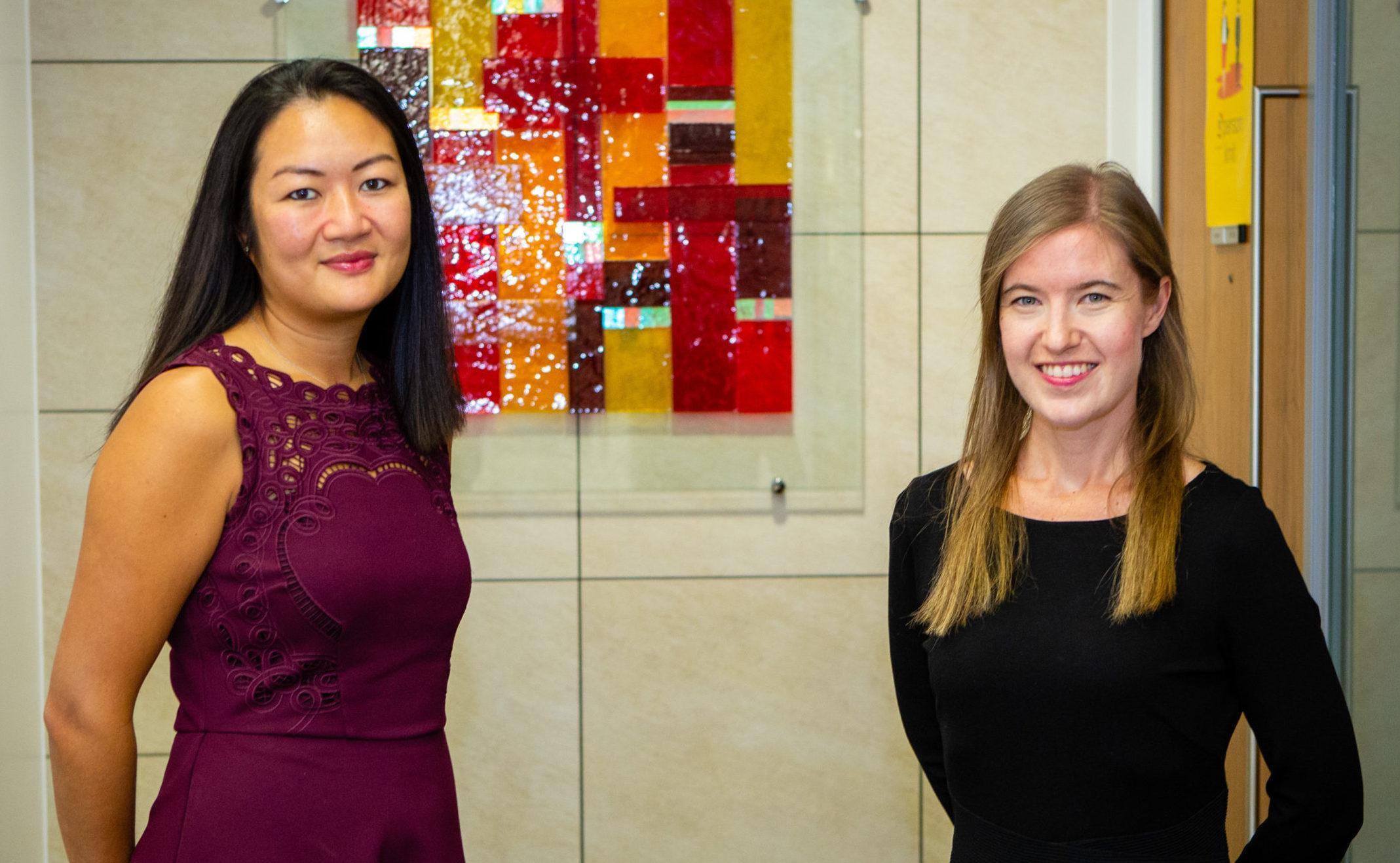 Having graduated from the University of Stellenbosch in 2008, Nadine joined PwC South Africa's graduate training programme, gaining invaluable international experience with the firm in both the US and London, before making the move to Jersey in 2018. Nadine has a breadth of financial services industry experience with a portfolio of global clients across a variety of sectors, including asset and wealth management and insurance. Nadine is also a CFA charter holder.
Commenting on this latest series of Director appointments, Senior Partner, Simon Perry said: "These recent promotions represent a massive success story for our firm in any year, let alone in 2020, as we continue to invest in the most talented, experienced practitioners across key disciplines to support the increasingly complex needs of our clients. The diversity of these accomplished individuals from a cultural, gender and career experience perspective is something we are extremely proud of, with each new Director coming equipped with a wealth of experience of both PwC networks and the international marketplace.  Our clients and staff certainly expect us to bring the most diverse outlook to a variety of business issues and we are confident these promotions will help us do just that."