Calling all young book worms and literary lovers!
As main sponsors of the Jersey Festival of Words, Highvern is once again inviting young people to submit designs for its Festival postcard competition.
Looking for designs inspired by books and other written art forms, the winning postcards will be printed and available to collect at the Festival all week (15-24 September 2023). Highvern is covering the cost of cards and local postage so they can be sent to loved ones from the Festival hub at Freedom Church, free of charge.
The competition has three age categories: Years 3 & 4, 5 & 6, and 7 & 8, with one winning design being selected from each by Highvern judges. As well as having their works of art brought to life, the winners will receive two free tickets to a Festival event of their choice plus a literary goodie bag to the value of £200.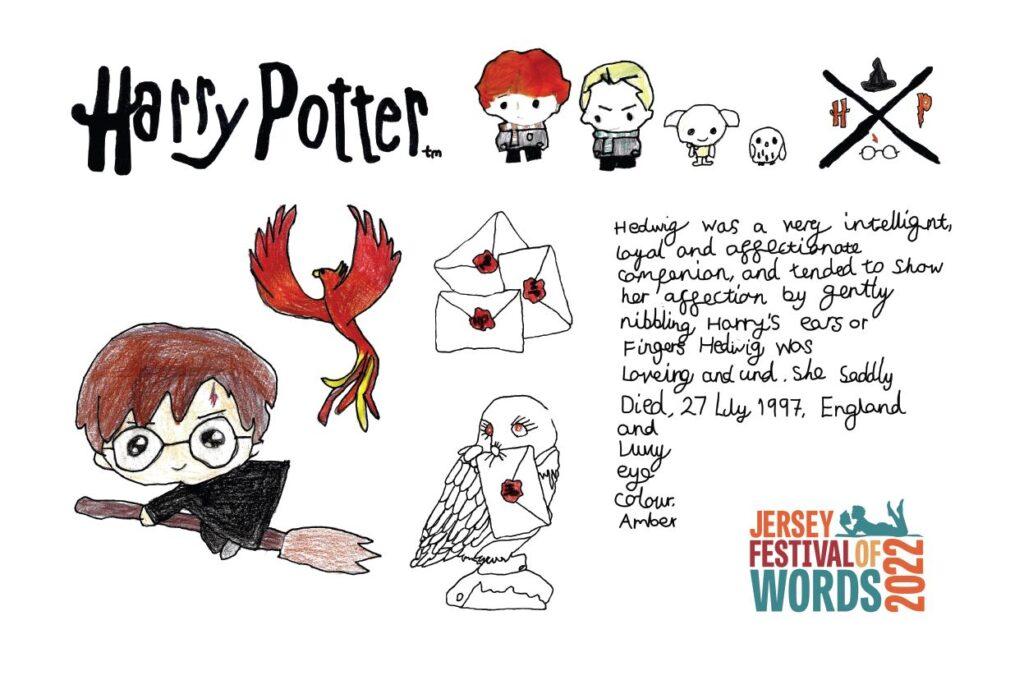 Launched last year, the competition received hundreds of entries from local schoolchildren who had all celebrated their love of books and the written word in different and creative ways. A showcase of all competition entries will be on display at the Festival hub for visitors to view.
Laura Morel, Senior Digital & Marketing Manager at Highvern, said: "Not only was this a wonderful chance for children to celebrate their favourite books, but it was a fantastic way for more youngsters to engage with the Festival. So many brought their family along to view their designs and we had postcards sent off island telling people what a wonderful time they had.
"Judged by all of HIGHVERN's employees, we were genuinely blown away by the level of talent of the submissions. I'm not sure who enjoyed the competition more, the students or our team! We would love to receive even more entries this year to be able to display these at the Festival."
The Jersey Festival of Words promotes a love of the written and spoken word across the community in a variety of styles and settings as it welcomes authors to the island. The Festival will include performance, poetry, drama, film, music and visual arts, always with words at its heart. More information can be found here.
---
Pictured: Ava Lucken, who designed one of the 2022 competition's winning designs.