Caring Cooks of Jersey is marking its 10th birthday with a one-of-a-kind children's cookbook, 'Kids in the Kitchen', featuring the culinary creations of Jersey's own Junior Chefs.
The charity, renowned for promoting good nutrition and the importance of cooking to children and families, is inviting Primary School children across Jersey to showcase their best and most creative recipes. The chosen 30 will have the joy of seeing their recipes come to life in the pages of the cookbook. The book will also include an additional 10 recipes from their Let's Get Cooking Programme, which the charity teaches in Primary Schools and 10 recipes from their 'Flourish' Primary School lunches.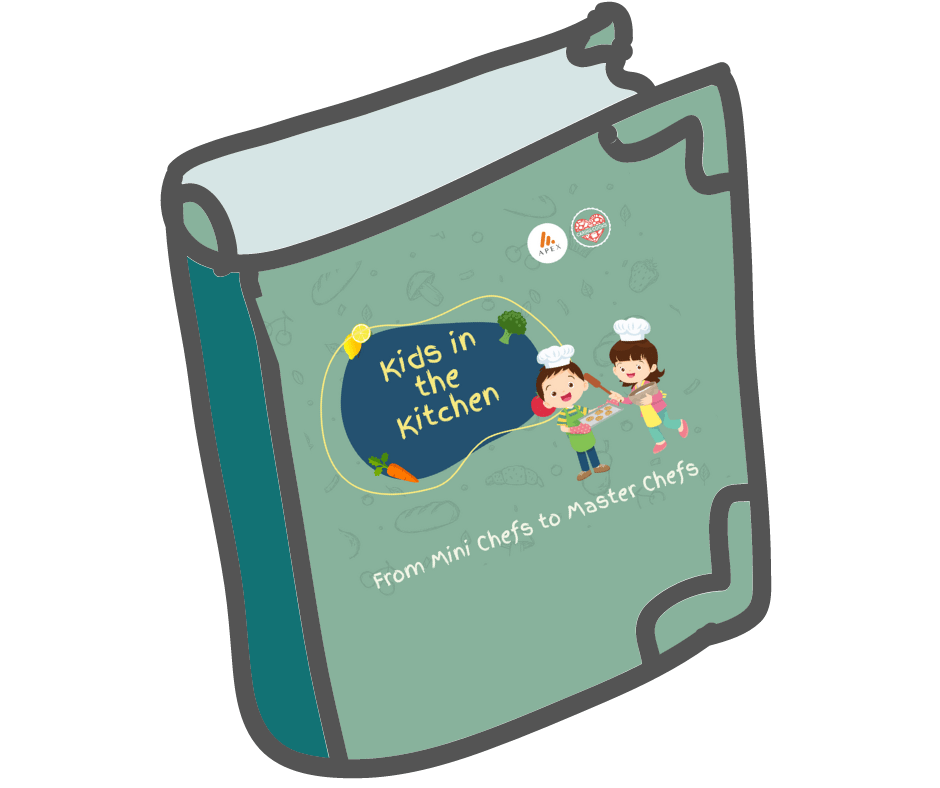 Adding a vibrant touch to the cookbook is Susan Lintell, an acclaimed local artist and an accredited Genuine Jersey member, whose illustrations will vividly depict the children's recipes, making the book a true celebration of Jersey's young talent.
This ambitious project is brought to life thanks to the generous sponsorship from Apex Group Ltd (Channel Islands Branch) as Trustees of a charitable trust brought in through a recent acquisition, a financial services provider that shares Caring Cooks' ethos of driving positive change in communities. This partnership aims not only at creating a cookbook but also at fostering healthy eating habits, promoting local produce, reducing food waste and advocating for sustainable practices.
"Caring Cooks has always been about empowering children and their families with the knowledge and skills to make nutritious, delicious food," said Yvonne Corbin, CEO at Caring Cooks. "This cookbook is a milestone in our decade-long journey, and we're thrilled to invite the children of Jersey to be a part of our future."
"We are proud to support Caring Cooks of Jersey on their latest cookbook initiative. Caring Cooks are doing amazing work and play a crucial role in empowering young people in Jersey to cook and eat healthy food. By improving the younger generation's understanding of nutrition and ways to reduce food waste, Caring Cooks are helping to drive positive change for a more sustainable future. We can't wait to try some of the mouth-watering recipes!" commented Alice Read, Jersey Country Head at Apex Group
The charity is encouraging children to utilise their time between now and the end of the October half-term for culinary exploration. Further adding to the excitement is the possibility of becoming a published chef. Further details on recipe submissions will be shared soon.
The cookbook, which will be offered at a very accessible price, promises to be a vibrant collection of local flavours. All proceeds from the sales will directly fund Caring Cooks' current 'Let's Get Cooking' Programme, further supporting their mission to promote healthy eating and cooking skills in Jersey's Primary Schools.
For details of how you can submit your entries please visit here.