Ocorian has won Best Fund Administrator – Private Debt in the Private Equity Wire European Awards 2022.
Ocorian provides bespoke technology-led specialist fund and capital markets services to private equity, venture capital, real estate, and infrastructure focussed fund managers. These are Ocorian's fastest-growing business lines.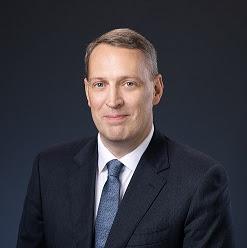 Ocorian's Head of Global Funds, Garrett Breen commented "We are delighted to win Best Fund Administrator – Private Debt in the Private Equity Wire European Awards 2022. Our Global Funds team have really focussed on getting our technology and people strategies right, and this is great recognition of all of our efforts."
Alan Booth, Head of Capital Markets EMEA and Head of UK&I at Ocorian, said "Thanks to Private Equity Wire for this award. By acting as an extension of our client's operations team, we provide a tailored one-stop-shop solution across fund administration through to loan agency and portfolio reporting via Ocorian Optics so that our debt fund clients may focus on delivering returns for their investors."
"The focus to deliver in a very dynamic market for our current and future client base would not be possible without the incredible focus, drive and commitment of our business, operations and technology teams," said Ocorian's Global Head of Service Lines, Mike Hughes. "The market recognises the client value we deliver across the entire lifecycle in the private debt space each day and this award through Private Equity Wire is a testament to exactly that. We have an exceptional team and I'm proud of the focus and commitment they bring to changing the way industry operates for the benefit of our clients and their investors."
The Private Equity Wire European Awards recognise excellence among private equity fund managers and service providers in Europe across a wide range of categories. The service provider categories span all the key areas of the broader private equity industry. The nominated firms are based on a widespread survey of more than 100 GPs and other key industry participants.