Ocorian, the financial services group and provider of fund services, corporate services, capital markets and private client services has acquired Platinum Compliance.
Platinum Compliance is a Guernsey based compliance consultancy providing a range of regulatory solutions to help clients in managing their regulatory obligations. The deal, which was agreed on 2 March 2021, is expected to complete later in the month.
Platinum provides compliance consulting services, leveraging its operational experience and regulatory knowledge as well as Platinum GATEway, a proprietary software solution that enables clients to track and meet their regulatory obligations in Guernsey efficiently.  Platinum Compliance was founded in 2017 by Lindsay Fox (shown in main picture).
Following the acquisition of Platinum, Ocorian will provide end-to-end administration services and a suite of compliance and regulatory services in Guernsey.  This transaction reflects Ocorian's continued strategy to enhance its service offering to best support its clients' needs today and into the future.  The acquisition strengthens Ocorian's service offering to asset managers and other clients that operate in the regulated Guernsey market and further builds its compliance proposition in line with its acquisition of Newgate Compliance in December 2020.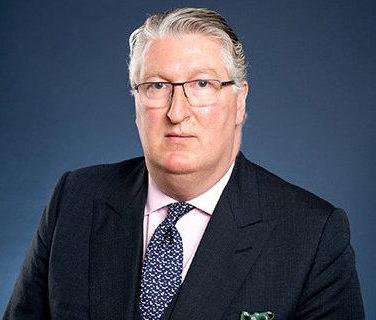 Frederik van Tuyll, Chairman and CEO at Ocorian said: "Our clients have a growing need for compliance services and we are looking forward to working with Lindsay and the whole team at Platinum to  expand our funds and regulated client service offering in the Guernsey market. We share a single-minded focus on providing outstanding client service and building long term client relationships which means it will be business as usual for Platinum.
"We have ambitious plans for Ocorian and understand our customers' needs. We will continue to provide solutions based on technical expertise, reliability and ease and compliance services will play an increasingly important part in our future success."
The Platinum Compliance business will continue to be led by Lindsay Fox who said: "We are delighted to be partnering with Ocorian at this exciting time in Platinum's journey, which will bring new and enhanced opportunities for both our clients and colleagues.  Ocorian's global operations and services are highly complementary to Platinum's offering and in combination we will provide a holistic service offering of compliance consultancy, fund administration and fiduciary services to our combined client base.  We are looking forward to joining Ocorian and working together on new opportunities in partnership".
Ben Hill, Managing Director of Ocorian in Guernsey added: "We have a strong track-record of providing administrative services to Guernsey based alternative investment funds. This acquisition enables us to further enhance the depth of service offered to our clients in this important area".