The Rivington Fund has awarded nine Jersey residents associated with the local charity Skate Space Project, who could not otherwise have afforded the experience, to travel to Malmö, Sweden to explore skateboarding art and history there.
The group is made up of photographers, film makers, skateboarders and parents who share a long-standing passion for the sport and culture of skateboarding.
The Rivington Fund provided financial support to make the trip possible, noting the impact the experience would have on each individual, and the wider benefits accruing to the Island community by pulling together a team of people who have the potential to collaboratively create something inspiring for Jersey.
The application was led by Skate Space's Natalie Mayer who applied to take a group of photographers, film makers, skateboarders and parents that have a long standing participatory interest in the sport and culture of skateboarding locally. Ms Mayer said she hopes the trip will personally benefit each individual, as well as the Island community, by pulling together a team of people who have the potential to collaboratively create something inspiring for Jersey.
Malmö is world-renowned for its skateboarding culture, so much so that the city's authorities and skateboarders have forged a friendly alliance, with many considering it to be one of the best cities for skateboarders in the world. Malmö has a skateboarding high school, Bryggeriet, and a skate ambassador in City Hall. Bryggeriet started out as a crew of skateboard enthusiasts, including photographers, film makers, skaters, designers and editors, who together developed a deep and collaborative relationship with their City Council.
Their collaboration with local Government eventually led to the development of the Skateboard Gymnasium, a first of its kind that uses skateboarding as a vehicle to teach a variety of different subjects. The school is centred around a skatepark, where they have photography, videography, art & design educators, all of whom use the sport of skateboarding in a multitude of innovative and dynamic ways to teach other subjects.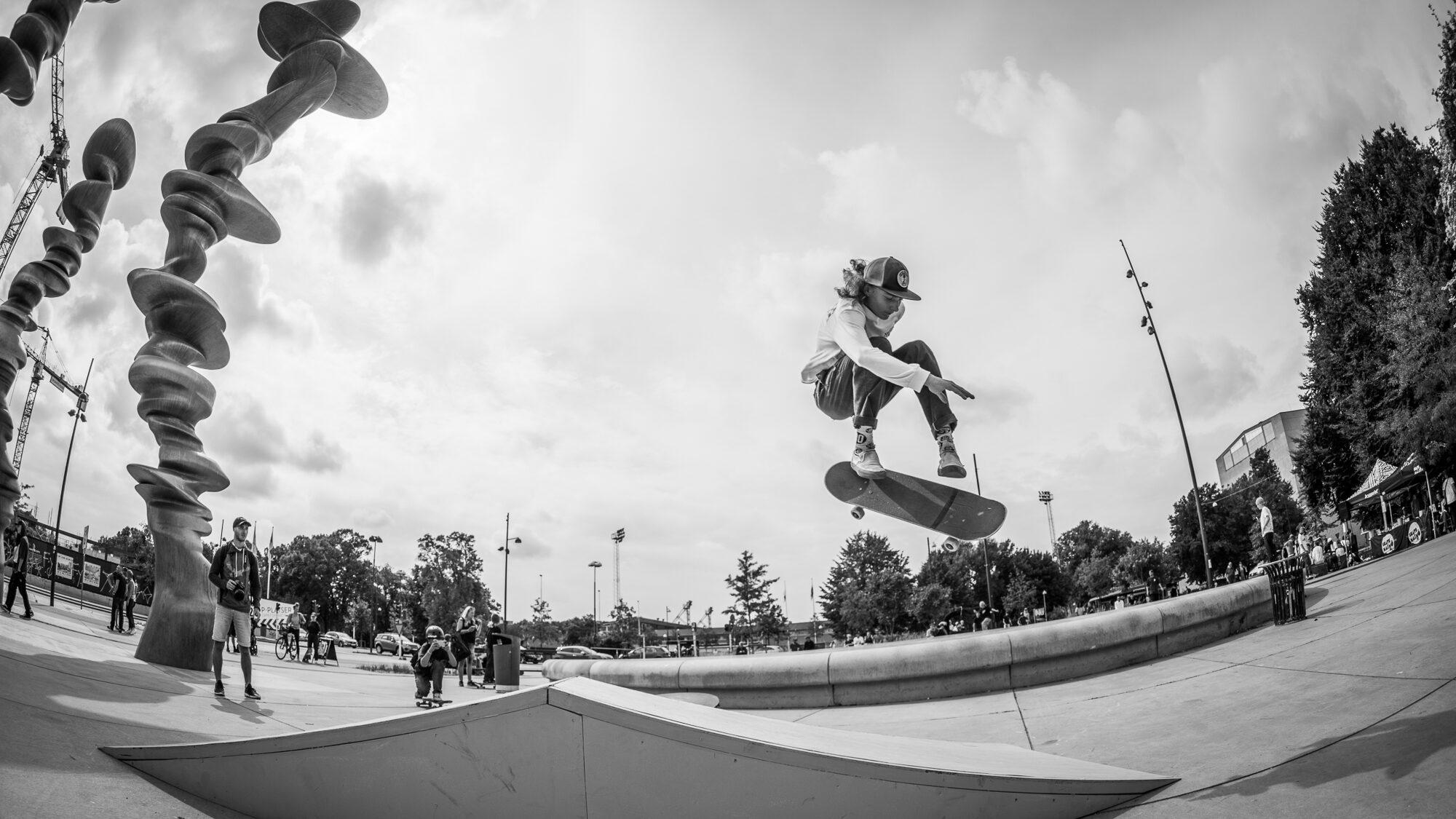 During the Jersey group's time there they will visit the school and join some lessons. The school's Director, Nils Svenson, has offered to create a bespoke  experience of a photography or film-making course. They will meet and get to know professional film-makers and photographers in the world of skateboarding, as well as professional skateboarders, those that have started successful and respected brands and companies in the skateboarding world.
They also plan to visit some of the nine different skateparks in the city while learning how the Bryggeriet team collaborated with their Government in order to get these spaces built and how this ongoing collaboration allows them to hold events and contests that are world renowned within the international skate  community.
Of being awarded the Rivington funding, Skate Space Project's Natalie Mayer said she hopes that the trip will inspire and educate the group, providing  motivation and ideas for Jersey's newly forming skateboard spaces.
She explained: "I'm delighted that Rivington have seen fit to support the Skate Space charity in our mission to take a group of filmers, photographers and skateboarders to the cultural hub that is the city of Malmo, in Sweden.
"Malmo has a reputation as a city that has supported the skateboard world for many years, encouraging a DIY skate build scene, creating nine skateparks dotted about the city, hosting exhibitions, competitions, film screenings and skateboard centred academic conferences. Not to mention, home to the Bryggeriet skateboard high school – which offers a traditional education taught through the medium of skateboarding, art, photo and film. We will visit all these goings on, connect with locals from the art and film world, and hope to return inspired and full of ideas."
The Rivington Fund provides funding to Jersey residents who could not otherwise afford to travel off-Island to cultivate their passion for arts, crafts or history.
The fund first came about in 2002 when Jersey resident Mr William Charles Richmond-Pickering bequeathed a portion of his estate to the States of Jersey to  enable interested Jersey residents to travel abroad in order to cultivate their passion for culture. Following significant efforts to better communicate the message of this incredible opportunity, the Rivington Fund has enabled a large number of deserving Islanders to benefit from experiences that they would otherwise not have been able to enjoy