'Be More Clive, Don't Drink and Drive' is a new cartoon campaign on the serious topic of drinking and driving.
Clive is now all over Guernsey, thanks to CT Plus, Luxibus and Lambourne Taxis who are displaying the artwork on their vehicles. Clive can also be found at the KGV All-Weather pitch!
Pubs, restaurants and nightclubs are also showing their support by displaying posters and using Clive coasters ensuring the messages are being seen by all their customers. Out of town establishments have been especially supportive as they are aware that customers may drink and drive if their vehicle is in the carpark, showing the importance of planning journeys.
Created by Two Degrees North and directed by the Health Improvement Commission, Clive aims to share this important message in a fun way. With three variations on the design, aimed at those getting a bus, lift or a taxi and a Christmas campaign in the pipeline, have you spotted Clive yet?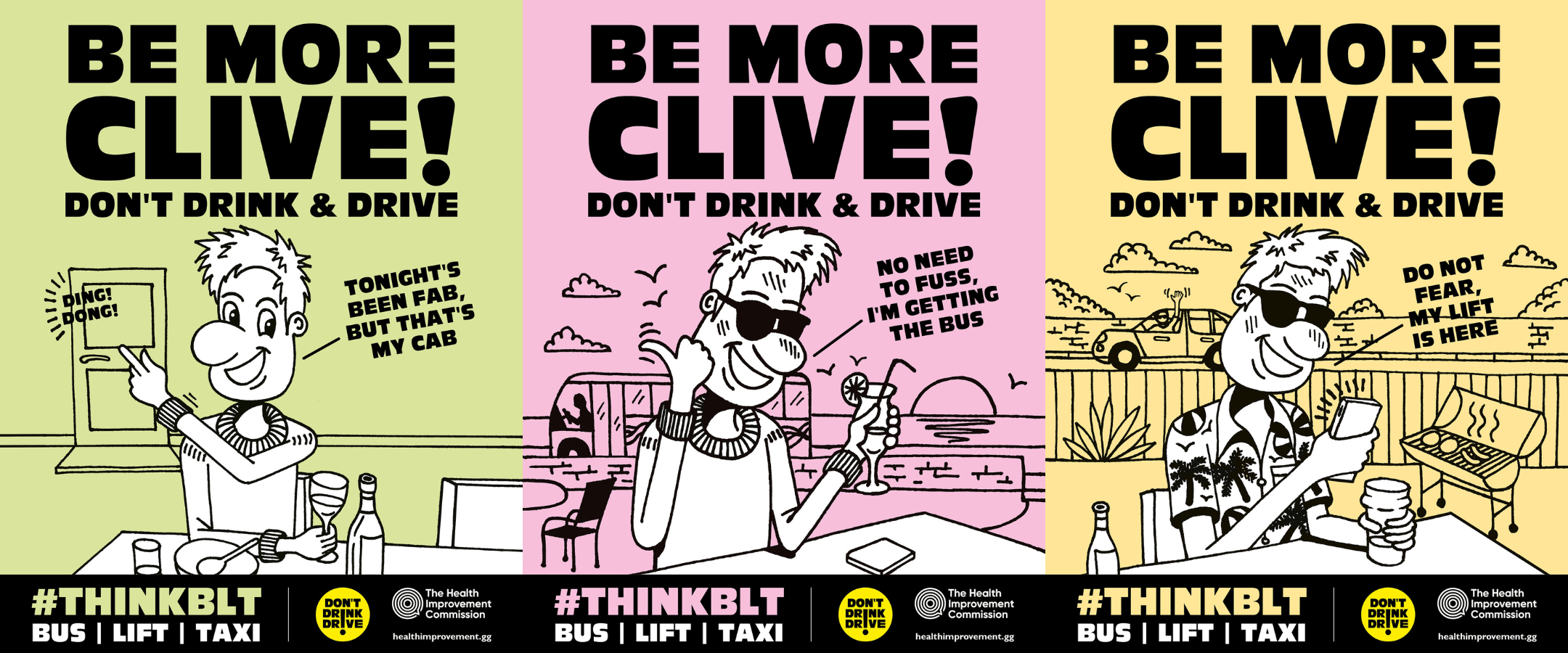 Andrea Nightingale, the Substance Use Lead at the Health Improvement Commission said: "We're very grateful to Luxibus, Lambourne Taxis and CT Plus for not only displaying our campaign, but for the work they do to get people home safely and supporting this vital message in their everyday lives. A big thank you, also, to KGV, for their enthusiasm in displaying Clive and interest in stocking non-alcoholic alternatives in their bar. We're also very impressed with Two Degrees North's creativity and understanding of our message. Such brilliant support on this campaign makes us proud to be part of such a caring community."
Chris Griffiths, Creative Director, Two Degrees North, said: "The overall message we wanted to convey is an incredibly positive one; empowering people to make good choices when they decide to have a few drinks. The character of Clive that we based the campaign around really represents all of our good consciences. The bespoke illustration style and tone of voice is intended to be light-hearted but the message remains clear and purposeful.
"By just being thoughtful we really can look out for each other and keep each other safe. It only takes a few minutes to plan ahead in regards to how you may get home safely; check the bus timetables, organise a lift with someone or book a taxi. If we can all 'Be more Clive' then we can all enjoy a safe summer on the roads."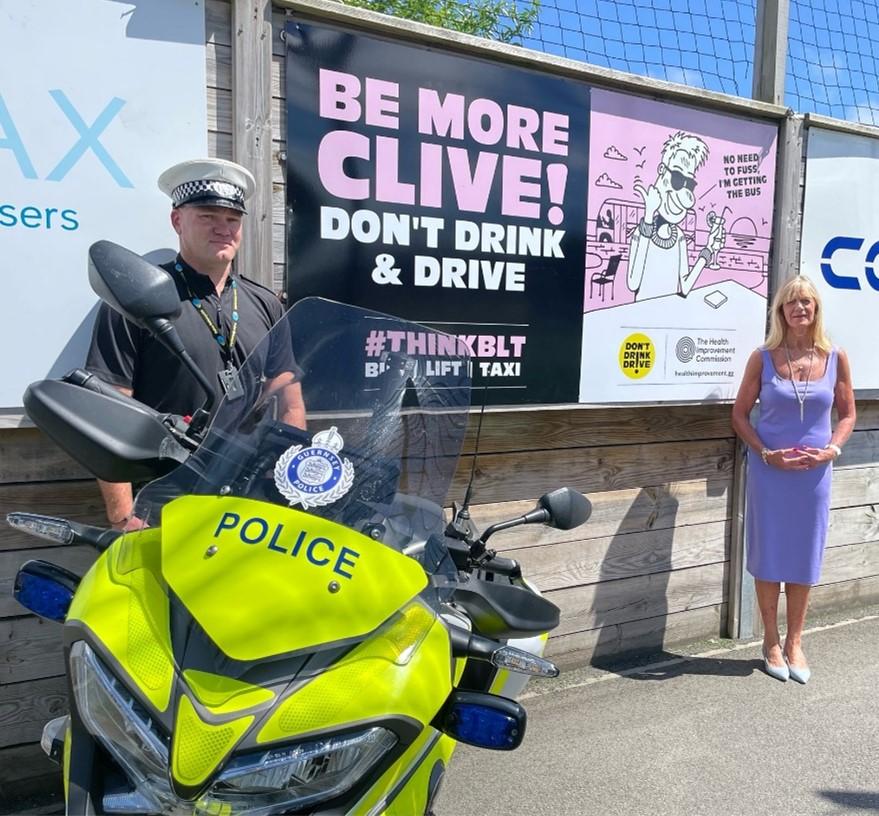 David Willcocks, Operations Manager at Luxibus & Lambourne Taxis was pleased to get involved: "I feel the same as our company Luxibus & Lambourne Taxis, when we say never Drink and Drive as we have trained drivers out to get you home safe and sound and not put lives at risk. I feel very strongly about Drink Driving as I've experienced the harm it can do and would go out of my way to support this campaign and many more. We have done this for free to show our full support. Please don't Drink and Drive, it could lead down the wrong road."
Kevin Jackman, Operations Manager at CT Plus is pleased to welcome Clive on board: "Clive is the newest addition to the Guernsey Heath Improvement Commission and he looks great on the bus. We know already that many passengers plan their journeys, making great use of the late buses on Friday and Saturday nights. Clive will hopefully encourage more people to choose the bus and let us do the driving."
Guernsey Police have shared their drink drive message, 'Drinking and driving. Combining the two makes for a tragic mix of poor decision making, accidents, injuries and potentially life-changing situations.'