Paulina Jaskulska has been promoted to Money Laundering Compliance Officer and Michelle Palmer has been promoted to Senior Associate, working in the Litigation and Property department at Le Gallais & Luce.
Michelle (shown in the main picture) has been at Le Gallais & Luce team since joining in 2018, advising on property and conveyancing, property litigation and personal injury.
Advocate Matthew Godden, head of the family law and litigation department said, "We are really pleased that Michelle is now a Senior Associate. This promotion reflects her experience, expertise and the hard work and professionalism she shows in her role. Michelle is a
valued member of a team whose aim is to provide a personal service to all of our clients."
Michelle, who obtained her LLB in Scots Law moved to Jersey in October 2000. Commencing her career in the corporate sector, she then moved into general private client work in 2008, qualifying as a Jersey Solicitor in October 2012 and then a Jersey Advocate in February 2016.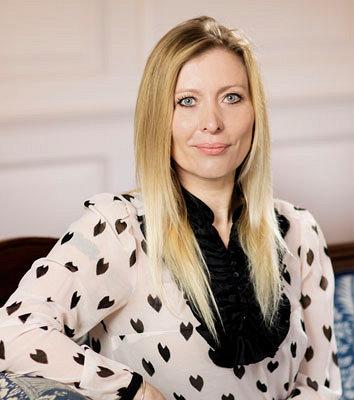 Paulina joined Le Gallais & Luce in 2018, bringing with her a wealth of experience in the field of compliance.
Managing partner Marianne Shaw said: "Over the last three years Paulina has worked tirelessly to ensure that our office policies and procedures remain robust in the fight against money laundering, cyber security and data protection, and her commitment to this role has been rewarded with this promotion."
Paulina, who holds the ICA International Diploma in governance, risk and compliance designs and implements internal policies and procedures, monitors the business's activities and advises the partners on all aspects of anti-money laundering.
Paulina said: "The world of Compliance is a fast-paced, constantly evolving environment to be a part of. Being promoted to the position of Money Laundering Compliance Officer at Le Gallais & Luce is a very welcome recognition and makes my job even more challenging and satisfying than before. I read once that a bit of patience, persistence and perseverance makes a good (Money Laundering) Compliance Officer, which I hope I am in the eyes of both my colleagues and the Partners."