Welcome to our series, 'Meet the Entrepreneur', where we meet entrepreneurs and start-ups from the Channel Islands.  We find out what they are doing, what 'drives' them and what advice they would give anyone starting out in business.
Today, we meet Royston Guest, CEO and Founder of Business Growth Pathway.
If you know anything about Royston Guest, if you have had any experience with him or his work, you know one thing above all else; he delivers. His sessions, focusing on business growth and personal transformation, are a game changing, transformational experience and his energy and enthusiasm is contagious. Royston is dedicated to making a real tangible difference.
Known as a passionate results-driven person, Royston challenges the status quo and inspires others to take action. His passion is to understand the human potential; helping business owners, leaders and entrepreneurs unlock their full potential and deliver accelerated, sustained and profitable business growth.
Tell us about your business
Pathways is a global Business Growth Consulting and Technology business. The SaaS technology platform; The Business Growth Pathway™ is a unique digital platform designed to enable business leaders, owners and entrepreneurs access to two decades of all our know-how and business expertise to grow and scale their businesses and to become the leader(s) to lead their enterprise with purpose.
In essence, it's a personality profile for their business – assessing where they are at on their growth journey, against a series of growth enablers. Within 90 seconds you'll have your own personalised blueprint with a series of priority focus areas which then align to specific content and tools for how to implement. Over 350 hours of learning on the platform.
It's like having your own personalised Business Growth Coach 24/7, 365 days a year at your fingertips!
Tell us about your journey and how you got to this point
Pathways is our latest consulting business, so relatively new brand in the market. However, the expertise and experience isn't new, as I've spent over two decades building and running my own businesses and helping clients grow and scale their organisations. A journey which led to capturing all the expertise and know-how into the Pathways platform.
Can you talk us through a typical working day?
I'm a morning person and up at 5am. This is when my brain is razor sharp and productivity is high and when my most important work and thinking is done, and before the kids and family get up!
Breakfast is always with the family – on school days it is like Challenge Anneka getting everyone out of the door on time!
The days are consumed with internal team sessions and client facing work. It really is full-on and because of the drivers client portfolio we have, you're constantly switching from businesses across multiple industries and sectors.
At some point the day is broken by a gym session or run just to re-energise and get back in the zone and I generally will be done by 5.30/6.00. Especially during lockdown, we always focus on eating with the kids to talk through our days, what we have done and what we've learned and weekends are definitely protected family time.
Have you had support from Jersey Business or Digital Jersey?
We actually work really closely with Jersey Business, offering a Leading Growth Programme for key Jersey businesses.  The work they [Jersey Business] do is so important for Jersey.
We are members of Digital Jersey and running a tech business there is such a unique opportunity for Jersey to develop a whole growth sector and specialism.  The work they [Digital Jersey] do is so timely and important.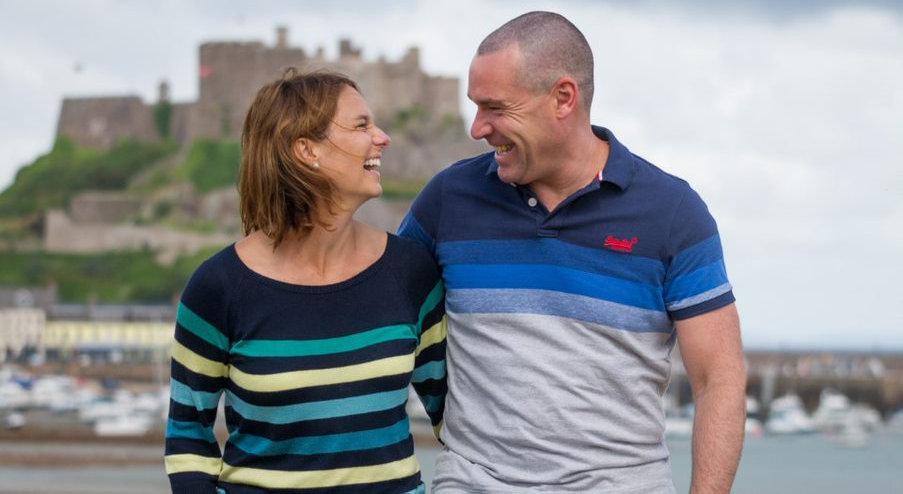 Can you share your experience with banks
We were fortunate that we already had established relationship with our bank and fortunately had sufficient reserves to weather the pandemic, so from a personal perspective we had the bases covered.
We do work in partnership with a number of banks and I do know how hard they have worked on supporting and protecting customers, such as those in hospitality, tourism and retail where their business was wiped out over night. It has been a real challenge for them as they are in a really difficult position of also still having to weigh-up the medium term viability of businesses.
Has Covid-19 affected your business?
We've been fortunate in that businesses have needed Pathways now more than ever in resetting the mindset to start thinking like a day one business.
We delivered several free webinars during lockdown, one in particular on 'Leading Remotely' which really helped steer businesses through the storm of Covid. We also did daily live sessions through our social media platforms with Q&A's, sharing ideas etc.
During lockdown we felt we needed to put the foot to the accelerator and add real tangible value even beyond our core client base. The feedback received was that it really made a positive difference.
What's been your biggest challenge as an entrepreneur?
Distribution – ensuring that our sales and marketing channels were optimised and working to their potential. The same challenge that most businesses have – it's not creating the product or service, it's getting it to market, especially with a product so disruptive and as innovative as The Business Growth Pathway™.
What would you like the States of Jersey to do to help entrepreneurs and start-ups?
Champion entrepreneurship and create a culture and environment where it is easy to start a business on Jersey and give it a go. And that means everything from advice and guidance, support with funding/schemes, making it easy for people to start businesses. The government does some good work, but there is so much more they could be doing.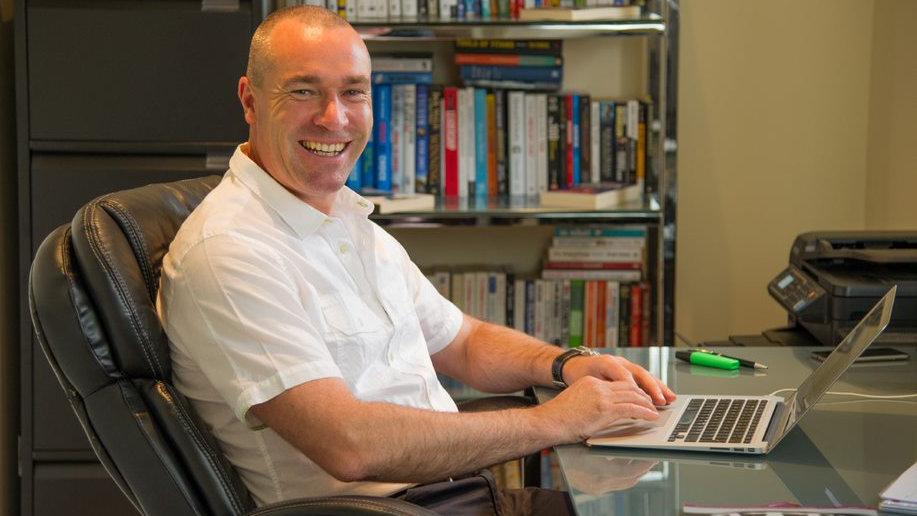 What advice would you give to someone who has a start-up idea?
To do some validation of your idea before you go too far along the pathway. To sense check the market opportunity.
This needs to be done 'outside in'. I.e. the number of people I have met who tell me they have a 'great idea' looking inside out – through their lens and model of the world, but which has never been tested or validated, is scary.
Even worse, when they have spent a fortune in hard cash, time and effort on an idea which if they had stopped and done some external validation on, they would have realised was never going to fly.
Two quick wins to do this are;
Who do you trust and respect professionally who will give you some honest, balanced candid feedback and tell you how it is not necessarily just what you want to hear?
Who is the potential customer who you can do some initial market testing with through conversations, questionnaires, prospect forums?
Both these will give you a quick reality check of whether your idea has legs or whether you are flogging a dead horse!
Which leaders do you admire and why?
I have this concept of a virtual board room where I have leaders and mentors and peer colleagues running their own enterprises who I really admire who are my virtual advisors and coach.  For example, Tony Robbins, Donald Miller, Jack Ma (Founder of Alibaba), Russell Brunson. I follow all their blogs, and attend a number of their sessions etc. Keeps me sharp and fresh.
Outside of this close circle of advisors, coaches and guides, there are a number of leaders who I respect for different things;
Steve Jobs for being a visionary,
Jeff Bezos for building a business around the customer and a great service experience,
the Queen for her commitment, values and standards.
It is fascinating to look at Leaders and take the good bits from each and apply to your own Leadership philosophy and principles.
Aside from Channel Eye Media, who do you follow on Social Media?
Sky news, just so I can keep up with the global headlines without having to subscribe to all the negative media, Sabri Subi an Australian entrepreneur and business guru and Jersey Business.
What do you do in your downtime?
Fitness wise, gym, run and play tennis (which is my passion!).  I like reading when I get time – still prefer the good old fashioned book though.
Family time is so important and with an 8 year old and 6 year old we are constantly ferrying them around all the sports clubs and birthday parties they go to. And of course family and friends and quality time with them. Jane and I also try and get a date night in once every two or three weeks as well which is really important.
What's your favourite film?
Difficult question; I have a few! Blindside, A Few Good Men, Hitch, Last of the Mohicans and Top Gun!
What music do you listen to?
I have a real mix! Ed Sheeran, Adelle, Sam Smith and Coldplay are some of my favourites.
Are you listening to any podcasts at the moment?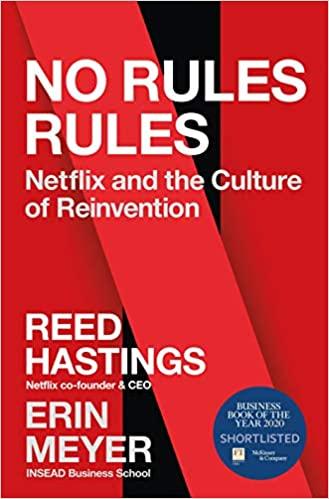 I love podcasts! The Peter Crouch podcast is a great listen.
It might sound crazy but I listen to our own podcast series Talking Pathways as because I'm interviewing, I don't get the chance to really listen and we have some fantastic guests who I want to understand their perspective on life and success; we recently had Joe Foster, the founder of Reebok, Jon Dutton CEO of the Rugby League World Cup 2021, Chris Brindley OBE talking all about customer intimacy.
What book are you reading at the moment?
I am reading No Rules Rules by Reed Hastings all about Netflix and the culture of reinvention. Only just started it but it has me gripped already!
What's your favourite gadget and why?
Definitely my iPhone as it has everything in one place; all my music, my life in the form of Trello boards, photos, its where I capture all my notes and ideas during the day. It's just a great gadget!
---
For more information about Business Growth Pathway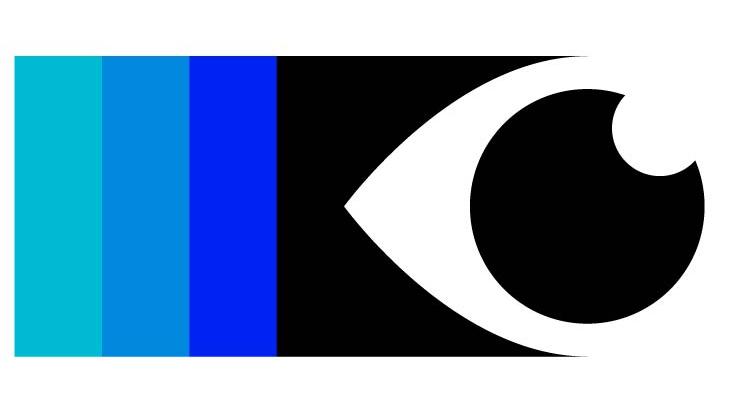 Are you a Channel Islands entrepreneur/startup who would like to be featured in Channel Eye?  If so, please drop an email to newsroom@channeleye.media
---
Royston Guest
Author of #1 best seller business growth book, Built to Grow a proven time-tested model to unlock real business potential full of strategies, tools and ideas.

Author of RISE, Start Living The Life You Were Meant To Lead a proven blueprint placing you firmly in the driver's seat of your life.

CEO of Pathways Global – Grow your business to its full potential. Dynamic, data lead, mentor style growth insights for your business

Founder of Pti Worldwide, a Global Consultancy and People Development Business spanning over two decades, clients in 27 countries, helping tens of thousands of businesses across a multitude of sectors, enterprises, and governments. Now a subsidiary of Pathways Global.

Accomplished Business Strategists, Executive Coach and Facilitator with a proven track record for delivering business growth and personal transformation.

Acclaimed Conference Speaker for more than 10 years, speaking at 110 events last year alone, inspiring over 30,000 people

Active Business Growth Blogger regularly featured in print, online and on radio including BBC Radio, The Guardian, Forbes, Mail Online, The Telegraph, fresh business thinking.com, TV on BBC World New plus many more