Welcome to our series, 'Meet the Entrepreneur', where we meet entrepreneurs and start-ups from the Channel Islands.  We find out what they are doing, what 'drives' them and what advice they would give anyone starting out in business.
Today, we meet Diane de Garis, founder of de garis accounting.
Tell us about your business
I started de garis accounting back in 2014, with the aim to add value through excellent service.  I hadn't worked in practice before, rather trained in audit with KPMG and then spent 15 years at Northern Trust (NT) including as Finance Director.
I left NT to have more family time, surprising myself and others wanting a career break to be a full-time mum.  I loved the job, so just thought I would seek something similar after some time off – I recognise how lucky I was to have a gap year with my babies.
But instead, I decided to work for myself, and set up de garis accounting  Keen to get some clients we started working with all systems, but early on I found Xero.  Xero is billed as beautiful accounting software, and it really is.  Whilst not faultless, I at last found a system that genuinely made life easier.
That started me on the path to being a cloud accounting expert, 100% Xero firm and led me to building a local firm of chartered accountants whose purpose is to add value to businesses, through awesome service and tech.
Tell us about your 'journey' and how you got to this point
When I set up the practice, I was pregnant. I wanted some part-time flexible work, to ensure enough time for my two young kids and one on the way. Sadly I suffered a late miscarriage, followed by two more. I came out the other side of some dark times knowing what is important. Work-life balance isn't just a mantra, it is the heart of what we want for our staff and for our clients.  We believe we sell time not accounting.
Much of our growth has been in more recent years, and is largely through referrals and our reputation as Xero experts.  We are now a team of seven and we largely work with local trading companies.  The work is so enjoyable now, we partner with our clients to help them understand their numbers and how to make them better.
Can you talk us through a typical working day?
A typical day for me is a busy one!  Today was fairly typical, starting with the school run then an hour at my desk, via the coffee machine, reviewing my mailbox and checking what priority work I need to do that day.
10am was a new client meeting, advising them on setting up and next steps, freely giving of advice knowing we help them – that creates loyalty to use us as accountants.
Back to the office late morning and complete a large Xero conversion, using my detailed checklist to ensure nothing gets missed, excited to send the client invites and their welcome to beautiful accounting!  As well as Xero, setting them up on Dext (for the easy input of bills simply from taking a picture) and on Tradify for job management, and integrating the systems so the client will soon get an app stack to make the admin of their business seamless.
Post lunch I review some accounts, then back to the email and responding to client queries, in the hope of one day being able to have a clear inbox.  I email back the clients from meeting that morning, sending them my 'setting up in business checklist' and other info.  I take a call with quick accounting and Xero questions – it's easy to help our clients via phone and stop little issues becoming bigger ones.
Mid afternoon I have a Zoom Xero training call, for a client we have converted to Xero where they have an in-house finance team.  We have some regular catch ups to resolve the new queries and training requirements that have arisen since our last call, meaning the roll out of a new system can go much more smoothly with us there to help.
I finish the day with some finance director work, monitoring cash flow for some clients and sharing insights with the business owner.
Then time to finish up and enjoy some family time.  We nearly always eat together and it's my turn to cook!
Have you had support from Digital Greenhouse?
We work with Guernsey's Digital Greenhouse and provide guidance to lots of start ups and on tech where we can help.  When I started up I met with Star-Up Guernsey, who were helpful and provided useful advice, but not the checklist I really wanted to make sure I didn't miss anything.  I love a checklist and have therefore built one for start-ups to help them help themselves.
Can you share your experience with banks
My personal experience with the banks has been OK, reasonable service and no issue opening an account, although some complaints that the tech isn't quite where it should be in my opinion.
But sadly this is not the experience of many of my clients these days.  I feel like we are getting a second class banking experience in Guernsey.  We don't get the same tech rolled out, but we get the cuts like branch closures and charging charities bank fees.  Opening a bank account (if the bank says yes) involves huge amounts of paperwork (although the same bank tells me how simple it is in the UK, all done on an iPad in the first meeting) and can take weeks, even months to be processed fully.
Once the account is open you probably have to accept poor functionality, inability to import a batch, bank feeds to Xero if you are lucky (we are going backwards since EU Open Banking laws came into place but don't extend to the Channel Islands) and an app that advises you can't scan a cheque in because you are outside of the UK!
We are used to tech working with us to make things easier, and we do not find that the case when we are interacting with banks.
Finance and credit is very difficult for a start up to obtain from a bank, and I would love to see some government support like grants.
How has Covid-19 impacted your business?
Covid has had a multitude of differing impacts on our business.  During lockdowns we were super busy helping clients with advice, funding applications, information, forecasts etc.  But luckily we had all the information to hand and the team could easily work from home.
It has put a real strain on some of our clients, and so it has been a tough time too, way more cashflow forecasting than ever before and reacting to client's needs.
It has also driven new business, from start ups who have had a rethink about how they want a change of direction, to established businesses who know they need to embrace getting onto cloud accounting.
What's been your biggest challenge as an entrepreneur/start-up?
A lot of re-training, accounting and systems wise.  As a qualified accountant, preparing small business accounts and tax returns should be easy, but really it is something you learn when you train and get less practice at in the finance world in which I spent much of my previous career.
Also running your own business means goodbye to helpful marketing/HR/legal/IT etc departments, and working it all out by yourself or embracing outsourcing.  For me it started with the former and now we are established, it is the latter.
Can you share any pleasant experiences as an entrepreneur/start-up?
Well I now genuinely enjoy being an accountant… who knew that would happen!
I came back to Guernsey after university, needing to earn some money and live back at home.  My first job on return was driving a boat taxi, but decided that probably wasn't a long term career choice.  I had a degree in Pure Maths, so something to do with numbers seemed sensible and I took a job as a trainee accountant.  I didn't enjoy the studying, quite liked the work and client interaction, but remember saying at my first interview that I never wanted to be an accountant!
What advice would you give to someone who has a start-up idea?
Give us a call for a chat.  We have helped so many start ups, many who are now well established successful companies.
What would you like the States of Guernsey to do to help entrepreneurs and start-ups?
Guernsey and Jersey businesses are at a huge disadvantage.  These islands are one of the hardest places to do business from as we lack access to payment platform systems (e.g. Stripe and GoCardless).  I would love to see this fixed, and as a first step we need to remove some of the barriers, such as to develop the Guernsey Registry with an API and have the ability for a trading company to publicly share their shareholder information.  We should be able to trade on a level playing field, and even for a local trading companies these systems can reduce costs, improve cashflow etc
I am VP of Guernsey Chamber of Commerce and I got involved with them to lobby for things to help small businesses, like getting access to payment platforms and campaigning for government support for small businesses.
Which leaders do you admire and why?
I've been reading "Goodnight Stories for Rebel Girls" with my daughter and all the women in that are/were amazing leaders in their field.
What do you do in your downtime?
Family time, trips in our motorhome (even if local for now), sea swimming (but more of a fair weather swimmer than year rounder) and chilling with friends.
What's your favourite film?
Probably the Shawshank Redemption, or maybe The Whale Rider.
What book are you reading at the moment?
I need to slow down with work and start a new book.  I love to read and always have, but it is more of a holiday treat these days as I fall asleep too quick.
What is your favourite gadget?
I have a electric candle lighter you recharge…I love it! Light the candles and drink the champagne😉
---
For more information about de garis accounting
---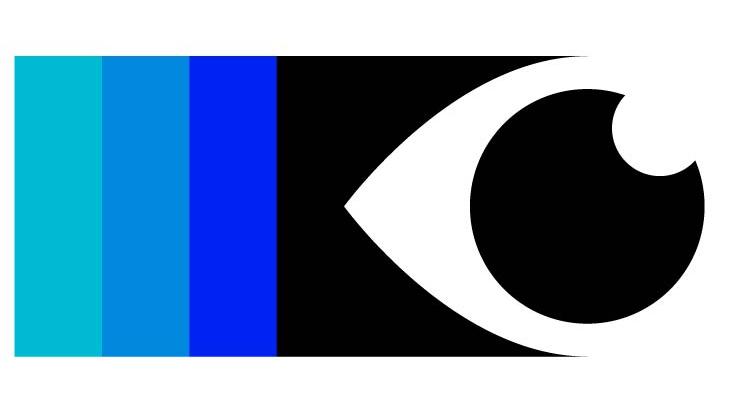 Are you a Channel Islands entrepreneur/startup who would like to be featured in Channel Eye?  If so, please drop an email to newsroom@channeleye.media