Welcome to our series, 'Meet the Entrepreneur', where we meet entrepreneurs and start-ups from the Channel Islands.  We find out what they are doing, what 'drives' them and what advice they would give anyone starting out in business.
Today, we meet Cosmin Saltan, the founder of See Forward C>
Cosmin tells us, in his own words: "After over 30 years of personal development and studies within the field of well-being, and after many years of professional development inside companies I have worked for, I decided to put a team together and launch See Forward C>.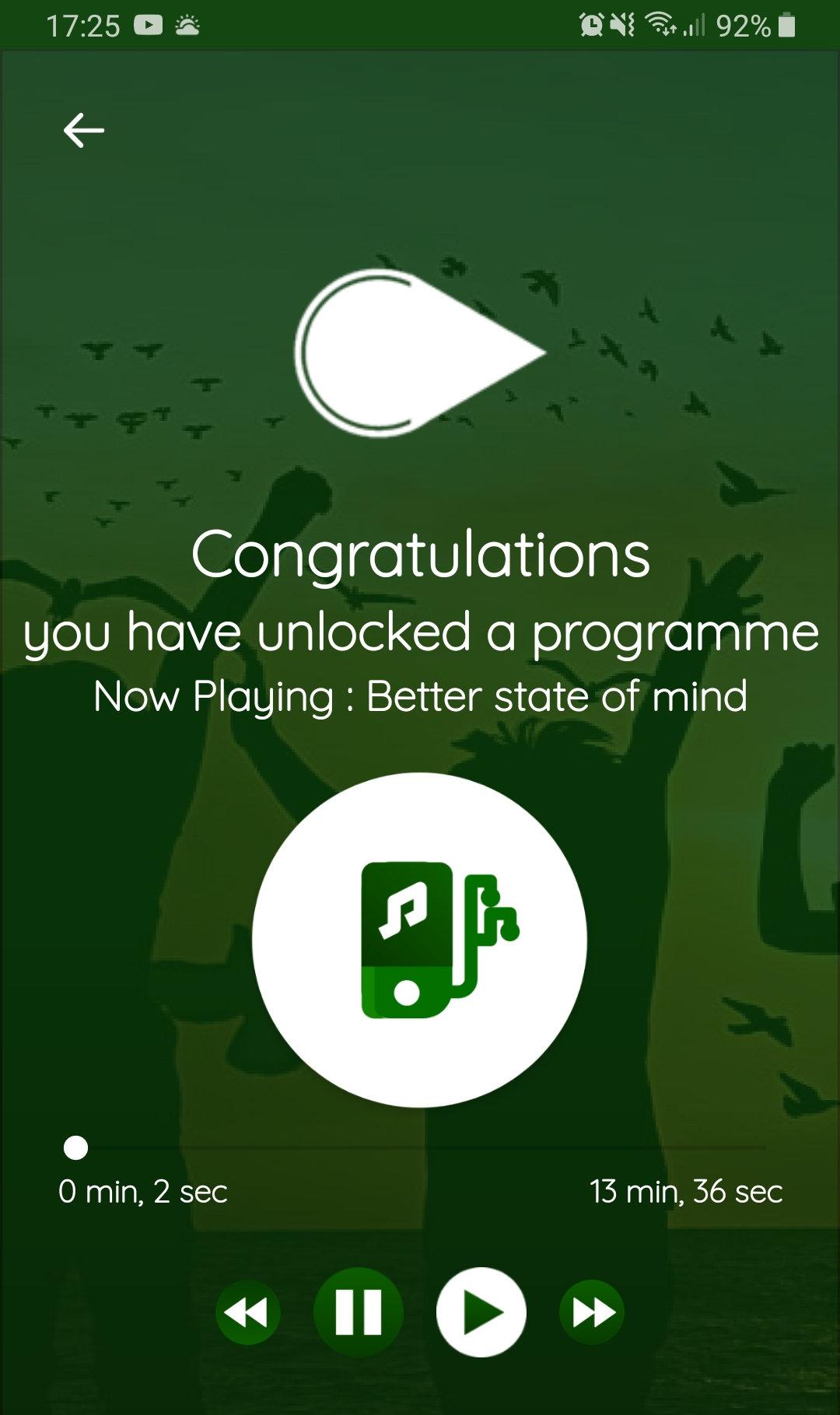 See Forward C> provides well-being consultancy, training and a dedicated mobile app for well-being.  We work with positive-thinking reinforcement programmes for employees and leaders, through modules on Mindset and Wellbeing.
We aim to help people get better at living by facilitating the creation of new neural pathways around positive thoughts and constructive mindsets.  People need to equip themselves with the right tools, develop specific abilities and skills if they want to fight depression or anxiety.
The See Forward C> app allows users to develop at their own pace, by delivering 'bite-size' programmes through a mobile app.  We are human centred and our business model takes customers to different levels, helping them reach the well-being they seek.  Therefore, each module is backed up by professionals who can take the development further if the user needs further exploration.
See Forward C> was built out of the desire to help people overcome difficult situations and find easy to navigate life patterns. We know it is difficult to maintain a composed mindset and identify the right solutions when we are under pressure. Some people might not be able to find the right resources or patterns when necessary.  We want to help them change that.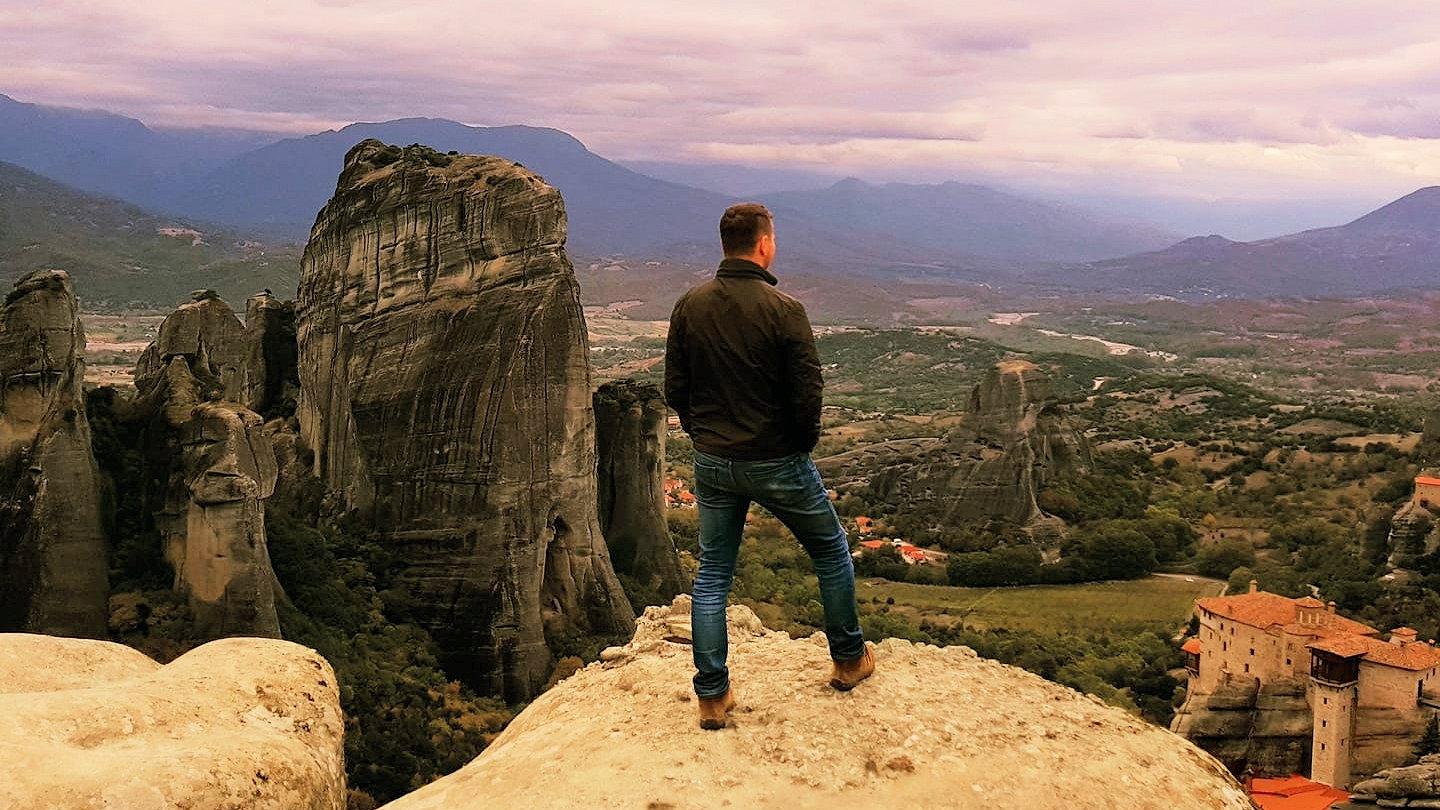 Tell us about your 'journey'
As a teenager I was always curious to learn new stuff and because I felt I needed more than what I learnt in school, I started reading self-improvement books. This is where my interest in psychology and meanders of the human mind started.
One of the first programmes I came across was the Silva Method, and of course, this led onto other things that I wanted to explore. As the Silva Method was influenced by hypnotherapy, I was a bit anxious not knowing what happens to the conscious mind under hypnosis. Neuro Linguistic Programming (NLP) helped me understand that and also how we function.  In my recent years, I qualified as a Life Coach and received a diploma in mindfulness and studied with Leadership Management International.
During lockdown, my all-supporting mentor Tim Bullock, suggested The science of well-being by Yale University.
My mentor directed me, as always, on the path that I needed, because I had the opportunity to validate my beliefs and to explore new ways of expressing them through the materials we needed to prepare for exams.  This was my education journey.
My business journey started with a liquor and tobacco store, then a real estate agency, audio media production studio, mobile top up distribution, mobile network reseller, GPS tracking, cryosauna and lastly VR/3D digital twin spaces.  What can I say?  Life pushes us to be resourceful or to bend according to the environment when we try to achieve our goals.  This meant cleaning windows, or since my arrival in Jersey, working in construction and warehouse distribution.  All I can say is that whatever we wish to achieve, we will achieve it.
My wish was to work hard and prove myself.  Well, I did have a fair bit of that.

Can you talk us through a typical working day?
I aim to keep a certain structure and I usually succeed at this, but I have to recognise I do not follow it rigorously.  Sometimes, my morning schedule is not that permissive and I want to be flexible to what is asked from me.
I love a good breathing meditation first thing, followed by 10 minutes of body exercise. This keeps me coffee-free and gets my body ready for the day. The rest of the day is made up with emails, calls, testing app functionality and new designs.
When I have enough energy, I learn something new after 6pm.
Have you had support from Jersey Business or Digital Jersey?
Digital Jersey has been very supportive.  The Hub is a wonderful environment that cannot be equalled by anything else.  If great minds think alike, well, digital mindsets are greater than 1 and 0.
Can you share your experience with banks
Everyone has been supportive but there is still a gap though in the needs of a start-up that a bank cannot fulfil. Unless you are a set, traditional business, banks rarely provide support for any business that has an income lower than £100k. Thanks to technology, it was easier to open a business account online with digital banks rather than on-island, in person.
How has Covid-19 impacted your business?
Covid-19 has forced us to change our business model from focusing on workshops to focusing solely on developing the app.  We now rely more on technology and digital solutions rather than face to face traditional services. In my opinion, to be effective and successful at what you do, you need to look at your environment. In the world of business, that is the difference between Tesla and Kodak.
What's been your biggest challenge as a startup?
Getting projects off the ground and finding financial help. This is probably available for true start-ups where your initial financial strength is limited. Of course, once you are financially independent, or if you're willing to accept associate investors, you can finance any dreams easily.
Timing: not before the market and not too late after the initial wave. This is the sweet spot. I have found myself delivering products and services to niche markets where either you survive whilst waiting for the market to mature or you strike gold.  Here is where your unique value proposition makes a difference.
Managing expectations. Since moving to Jersey, I had to manage my beliefs regarding market extremes and this is where Jersey excels. The physical market is limited but the digital one is on its doorstep.  Also, when we start a business we always aim for success and no one wants to consider failure.  The mindset of an entrepreneur needs to be a pessimistic optimist.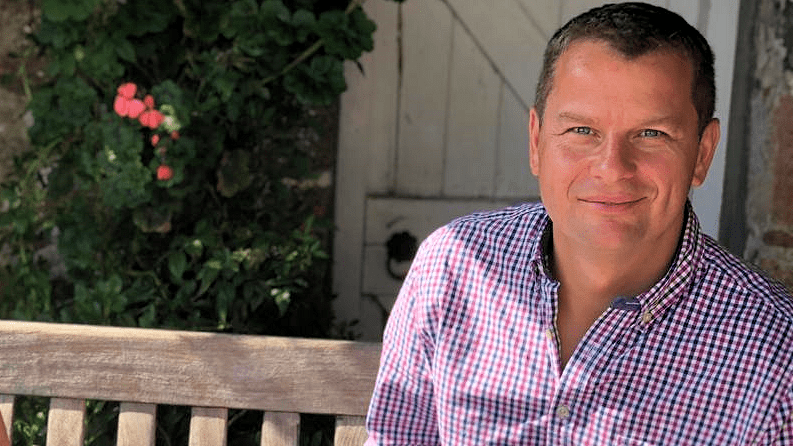 Can you share your experiences as an entrepreneur?
Jersey taught me the most amazing lesson that I apply to many areas of my life. You see, we can all dream of the perfect place, the perfect paradise. If we had the ability to design it, we could go into as much detail as possible and design it to our specific needs.
I would want the water to be crystal clear, around 20 degrees, a calm breeze with the golden sands just as the ones in St Ouen. You could think of many other parameters and that would feel great once you achieve it, at least for a couple of months.
However, at some point you would get bored and you would be dissatisfied with something. The wind would be too strong, the sun too hot, the sand too soft and so on.  At some point, you would want to change your previous perfection, the paradise from a few months back, to something new. How ever much you went into all the tiny details thinking that this will help you come close to your dream, to your paradise, at some point you will want to change it again.
To some extent, this is normal, otherwise we wouldn't have progress, better houses, cars and phones. However, how much do we chase ideals that are ephemeral?  After realising this, I understood that pleasure doesn't come from reaching external goals.
My everlasting pleasure comes from the internal debate on which direction is the progress I want.  I can easily apply this to my body, to my relationship or to any other goals that I pursue.  The paradise I seek, rests and is entirely dependent on my perception, and on my wants and needs.  The process of creation, of interaction and design is an ever-giving paradise.  This is what Jersey taught me.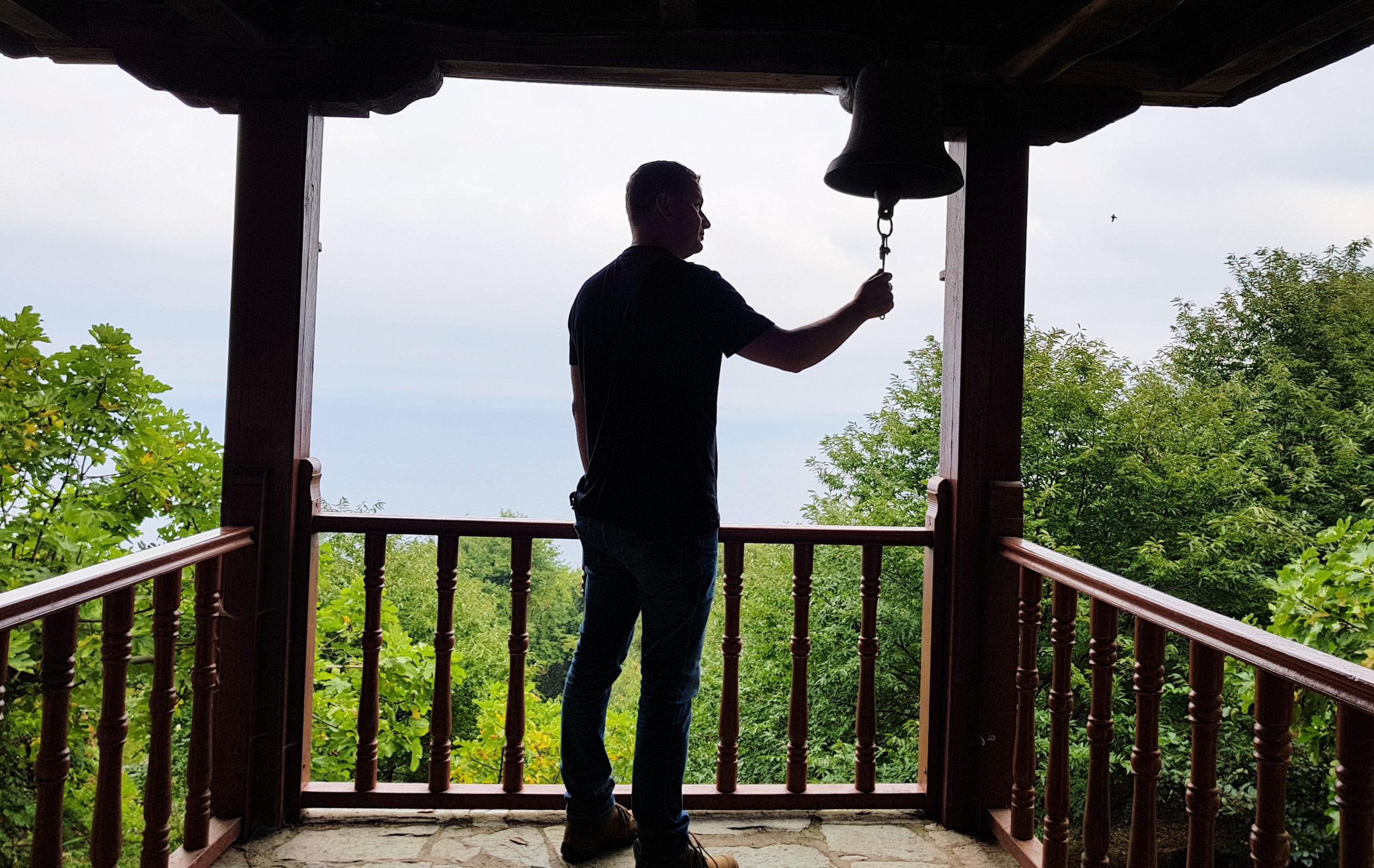 What advice would you give to someone who has a start-up idea?
Not starting and not going all the way. This is something I've learned from Master Shi Heng Yi from the Shaolin Temple Europe, where he teaches Kung Fu martial arts and methods to develop unity of the body and mind.  I find this to be so relevant to everything we do, and on this occasion particularly, to starting up a business or to pursuing any goals that are meaningful to us.
There is no failure, there's only feedback. Whatever happens to your dreams and goals when you don't achieve them, do not put yourself down.  Be kind to yourself and learn something from that experience. If you learn something new and use that information constructively to improve yourself or your environment, then you have not failed.
Probably most relevant to our times but makes wonders if applied to the world of business: According to Darwin's Origin of Species, it is not the most intellectual of the species that survives; it is not the strongest that survives; but the species that survives is the one that is able best to adapt and adjust to the changing environment in which it finds itself.  This is even more true in the world of business. If we can adapt to our environments, we can adapt to the market and to what our customers want.
What would you like the States of Jersey to do in order to help entrepreneurs and start-ups?
I know a while back there used to be a fund to encourage start-ups, but this was unfortunately closed.  The governments need to encourage and invest in start-ups, as they have the greatest potential to hire local employees as they expand.
Yes, Locate Jersey is great to attract businesses into the island, but none of them will see Jersey as their 'birthplace'.  They will invest to set up a minimum presence here, but they will operate, keep, or invest more in the country of origin.
Which leaders do you admire?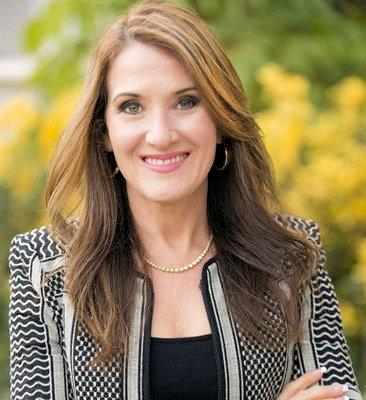 There are so many. Jordan Peterson for his great ability to remember and articulate ideas. Tony Robbins for his drive and love of people. Yes, his voice is rough but he's a giant with a big heart. Ray Dalio for his ability to recognize patterns and encourage constructive feedback.
Dr Caroline Leaf for her innovative thinking and passion to improve our brains.
Derren Brown for his brilliant mind and kindness.  Elon Musk for his relentless ability to get back up and innovate.
Aside from ChannelEye.Media, which social media accounts do you follow?
Shaolin Temple Europe as we started to work on a Shaolin breathing meditation called the Small Cycle. We hope to integrate this into our programmes within the following months. Shaolin philosophy takes its guiding principle of enlightenment through meditation. Shaolin martial arts also stress discipline, respect for yourself and others, patience, and being humble even in victory.
Impact Theory with Tom Bilyeu. He is constantly looking for ways to improve our lives. His guests never cease to amaze me.
Dr Joe Dispenza because he shares his knowledge from neuroscience and neuroplasticity, to epigenetics, placebo and brain/heart coherence. He claims he cured himself through meditation after breaking six vertebrae.
What do you do in your downtime?
I love Aikido. It's a Japanese martial art known as the Art of Peace. Don't get me wrong, just as the Shaolin philosophy, it is about defending yourself, but in Aikido, the focus is to win a battle before it starts. It looks gentle and complacent because you cannot fight joint locks and build muscle on your wrist or joints.
What's your favourite film?
Avatar because of the harmony that tries to teach us and the out of this world graphics. Mad Max because it's a crazy idea and the stunning images.
What music do you listen to?
I appreciate any good music. Anything from classical music to chill out, ethno, deep house and oriental, rock, minimal or dubstep.
Are you listening to any podcasts at the moment?
Dr Caroline Leaf, has spent the last 30 years researching the mind-brain connection, nature of mental health and formation of memory. She was one of the first in her field to study how the brain can change with directed mind input (neuroplasticity). Throughout her years of clinical practice, she has helped hundreds of thousands of people learn how to use their mind to detox and grow their brain to succeed in every area of their lives including school, university, and the workplace.
Nassim Haramein is a physicist working on Unified Field Theory. Because of his work, he is considered by many to be the successor to Einstein. The Unified Field Theory is an attempt to tie all the fundamental forces of nature together in a single theory. This unification theory, known as the Haramein-Rauscher metric lays down the foundation of what could be a fundamental change in our current understandings of physics and consciousness by unifying science, community and consciousness. He addresses the structure of the universe, drawing from fields such as theoretical physics, quantum mechanics, biology, chemistry, and anthropology.
What book are you reading at the moment?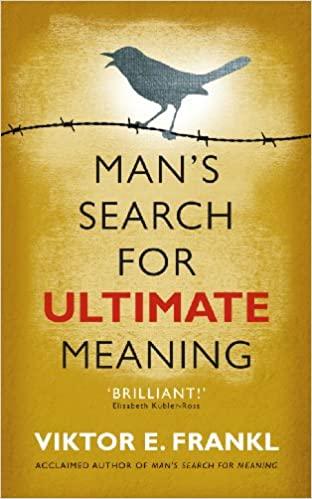 Man's search for meaning by Viktor Frankl. When I was talking to people about my ideas, many referred to this book. It is an amazing book, no wonder it sits on many top ten lists of books to read and has sold over 15 million copies.
I believe that as we age, we start to develop a personality, a character. Once we are mindful of this development, we start to look into ourselves, to find out who we have become and what makes us, us.  Meaning is everything. Friedrich Nietzsche said: "He who has a why to live for can bear almost any how." This book will help you understand the power of meaning and hopefully help find yours.
What is your favourite gadget?
At this time, I truly enjoy some wireless earpods that I can use on my phone, laptop and TV as well.
If I think back, maybe the first gadget I had was a pocket radio with a long wire that led to one earphone.  Music on the go? With batteries? Incredible!
---
For more information about Cosmin and See Forward C>:
---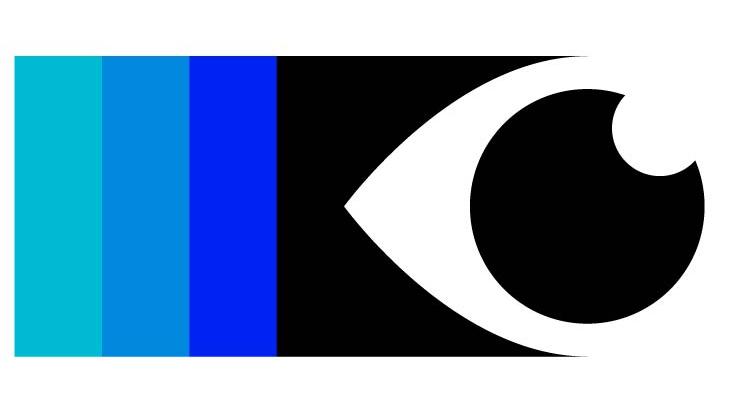 Are you a Channel Islands entrepreneur/startup who would like to be featured in Channel Eye?  If so, please drop an email to newsroom@channeleye.media