A national fundraising campaign launches in the Channel Islands this Friday, inviting people across the Bailiwick and beyond to don their wellies and help to raise £1,000,000 for Cancer Research UK by jumping in puddles.
The initiative, 'Jumping in Puddles for Cancer', was inspired by Guernsey-based charity campaigner Susie Campanella, whose close friend Gary Burgess received a devastating terminal cancer diagnosis at the end of last year. After sending him a pair of wellington boots and a poster of someone jumping in a puddle as a birthday gift, she was touched to see the effect the gesture had on him and she decided to turn a rainy day into a hopeful one for people affected by cancer.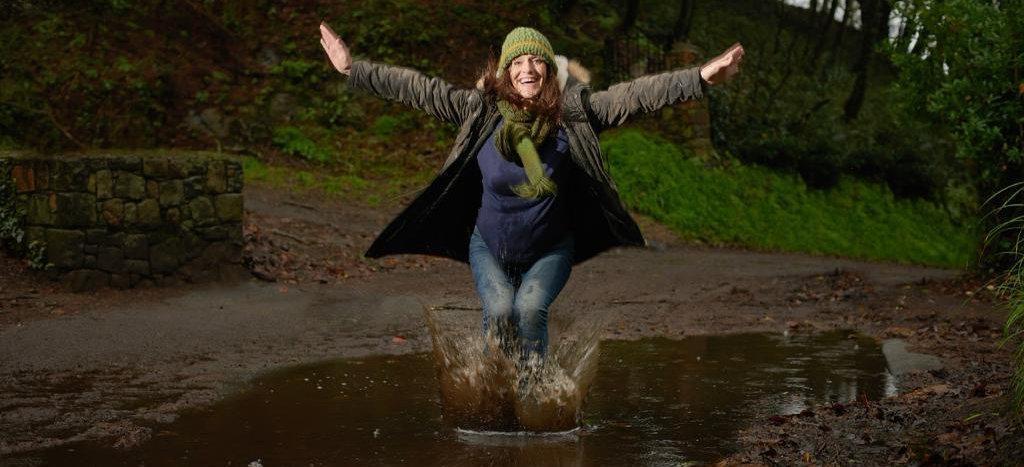 The campaign aims to raise a million pounds by inviting fundraisers to donate just one pound to jump in a puddle and upload an image onto its dedicated website, which can be shared across social media platforms.
It is hoped that the initiative will gain traction beyond the Channel Islands and that people across the globe will be inspired to raise money for Cancer Research UK.
The campaign has already received widespread support from local businesses, such as KPMG in the Channel Islands, and several high-profile islanders, including the Lieutenant-Governor, Vice Admiral Sir Ian Corder, who will host the campaign's official launch at Government House on Friday 15th January 2021.
Susie says: 'We are so excited to be launching this campaign right here in the Channel Islands and are overwhelmed by the support we've already received from so many people, both on-island and further afield.
'Cancer devastates so many lives, it goes far beyond me and my lovely friend Gary, and it needs to be stopped. The only way we can do this is to find a cure and new treatments, we hope that these vital funds raised will go some way to doing just that – while also spreading a little fun during such a challenging time.'
Gary Burgess says: 'Susie's gift of wellies was a kindness at a tough time which was all about getting outside and reconnecting with nature. To see that gesture turned into this nationwide campaign is just extraordinary.
'I've seen how, in the darkest of times, that act of jumping in a puddle or simply seeing pictures of others doing so has a magical ability to raise a smile. If it can also raise a million pounds for a cause we will all be affected by, either directly or indirectly, then that all be something extra special.
'I may not have long left in this world, but I still have time to don my wellies, get jumping in puddles, and do my own little bit to support Cancer Research UK. I just hope as many people as possible do likewise.'
His Excellency says: 'Charity fundraising has suffered considerably during the current pandemic, which has had an impact on research into cancer. Jumping in a puddle and donating a pound is an easy and fun way to help turn that around.'
'I wish Susie well with her irresistible invitation to make a splash for such a good cause and hope that it raises plenty of money and smiles throughout the Channel Islands and beyond.'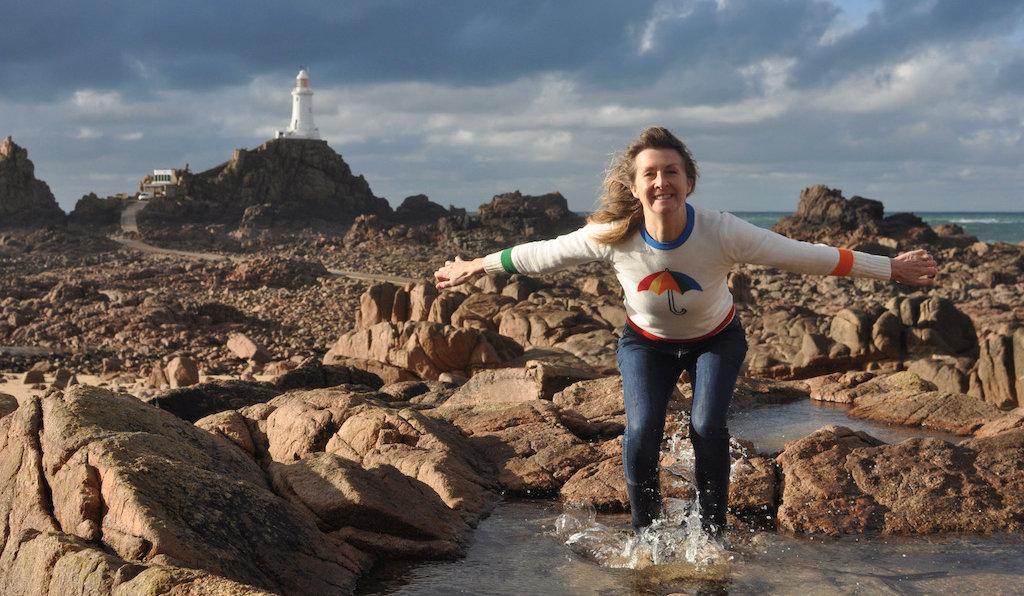 Bryan Lean, Chair, CRUK Guernsey branch, says:  'Here in Guernsey, we raise vital funds to help finance research in Southampton for the benefit of Guernsey and UK patients. The progress made over the last 10 years has been remarkable with more patients surviving and we have a target of ensuring that at least three out of every four cancer sufferers survive.
'The impact that COVID-19 has had on our life-saving research and the distressing impact on cancer patients has been devastating. 2020 hasn't been the year that we thought it would be, but we know we can still bring hope to people facing cancer and their families – we really are incredibly lucky to have people like Susie supporting our fundraising.'
Click here for more information and to donate to Jumping in Puddles for Cancer, or email here.  Also, on Facebook, Twitter, Instagram and TikTok.  Remember to use @jumpinforcancer #JumpInForCancer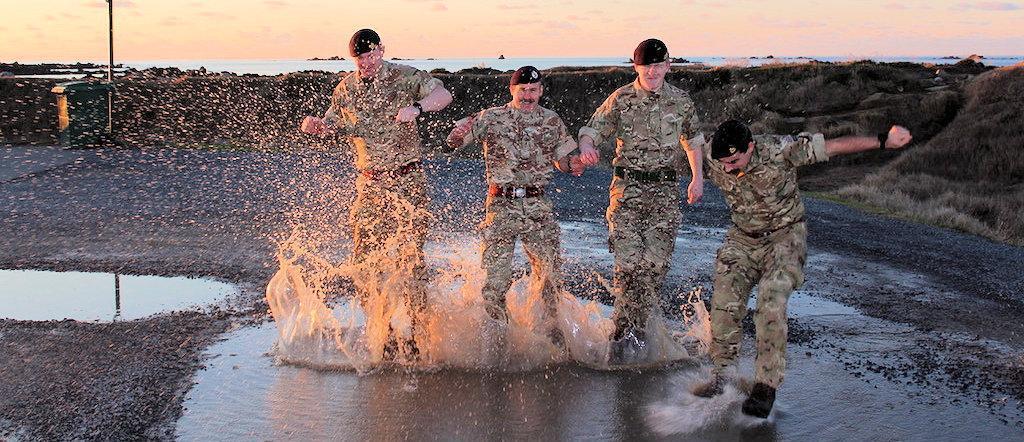 You can jump in a puddle in your garden, your paddling pool, while out locally on your daily exercise or if you see the perfect puddle on your way to get essentials from the supermarket: you could even get creative and do your jump indoors – perhaps by recruiting your favourite teddy to jump into the sink on your behalf!
Or why not simply share one of our puddle pics to spread the word – you don't have to go outside to do your bit for cancer research.
'When the rain hits hard go jump in puddles'