The Macmillan Jersey Cycle Challenge is not for the faint hearted. We follow the progress of the team of brave cyclists through the sun-kissed fields of central France.
We follow the team courtesy of Adrian Rowland, one of the cycling team, who is documenting the experience for Macmillan.
---
I won't go into the horrors of the hotel we stayed in last night but suffice it to say it wasn't good. The lack of food and beverages at breakfast time (the coffee machine broke down and the Nespresso was blocked) necessitated an early stop once we had started out of Valence.
A somewhat unexpected order for 27 'Grand cremes' and a 'Chocolate chaud' before 9:15 certainly made the owners decision to open before 9:30 today a very positive one.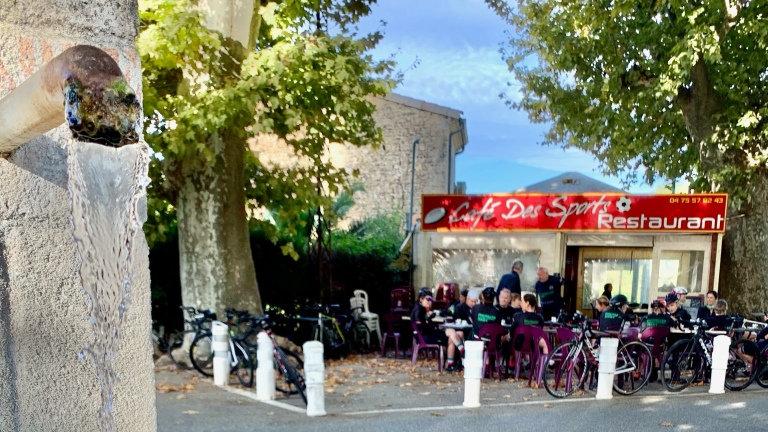 We had a great day ahead of us. One of around 140km which was a lot after a similar day yesterday but everyone was up for it and some were pleasantly surprised by the fact that their legs were still working at all.
The scenery along the entire route was beautiful. We started with forests and what was the last of both the lavender and sunflower crops. You could only imagine how beautiful the fields would have looked full of purples and yellows although there was the odd field here and there that still provided the joy that these flowers bring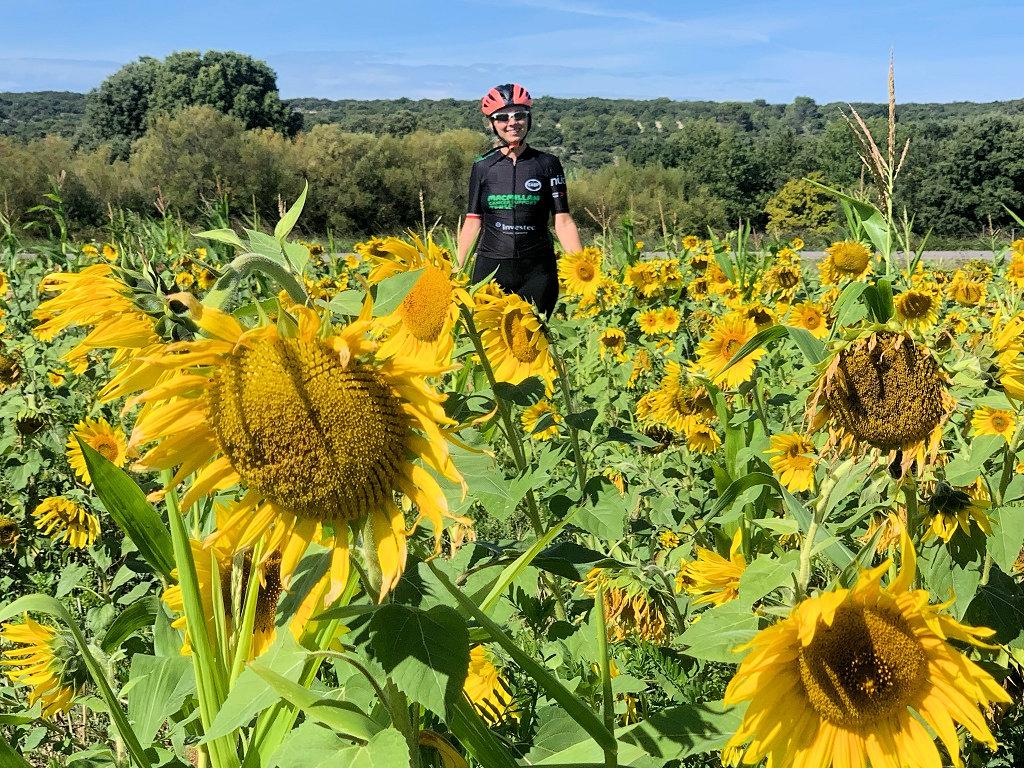 Climbing was quite tough in the heat that came through once the sun penetrated through the clouds. It was going to be a hot day and the forecast is for hotter as we head to Marseille.
One of the days highlights was our after lunch beer stop in Orange where there is the most impressive Triumphant Arch of Orange. Dating back over 2000 years it was the model from which the Arc de Triomphe in Paris was designed.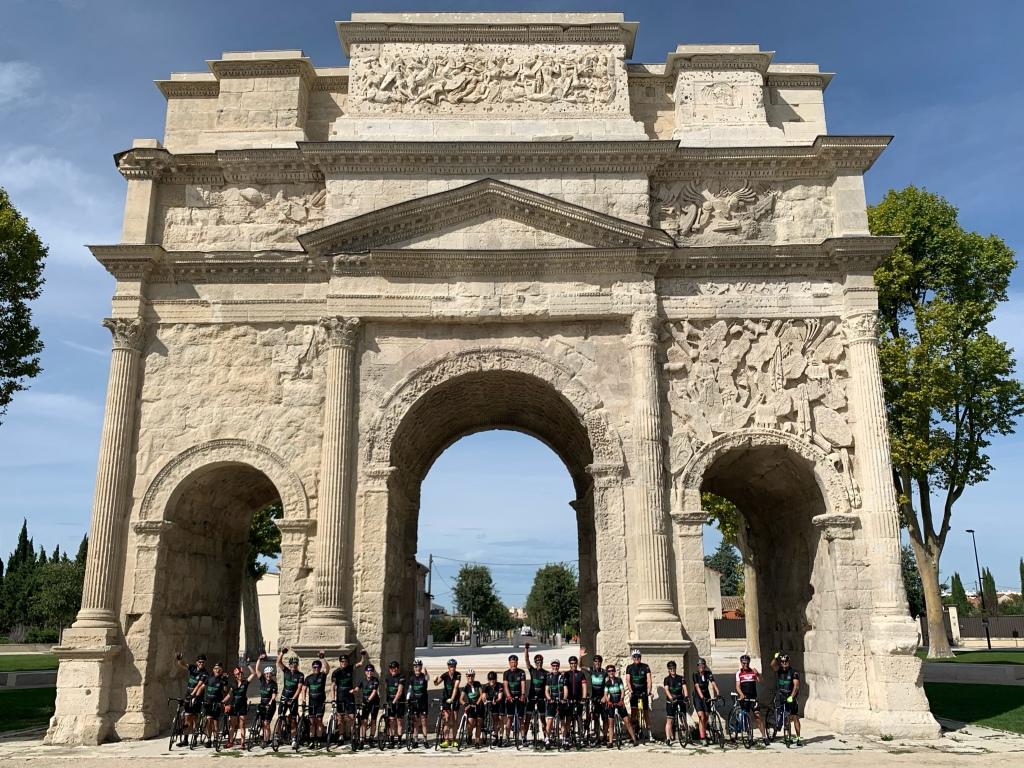 Our run in to Avignon was through spectacular wine country. It is here the Chateauneuf du Pape is lovingly created . There were hundreds of grape pickers working in the vineyards all enthusiastically waving our peloton along.
Dinner tonight was great fun with great speeches from Scott about how well everyone is doing, especially the tour 'virgins' and one of great hilarity from Trevor Griggs in his inimitable style,
Everyone was presented with new cycling jerseys for tomorrow's ride which they will certainly wear with pride. Good luck to us all. It will be…memorable!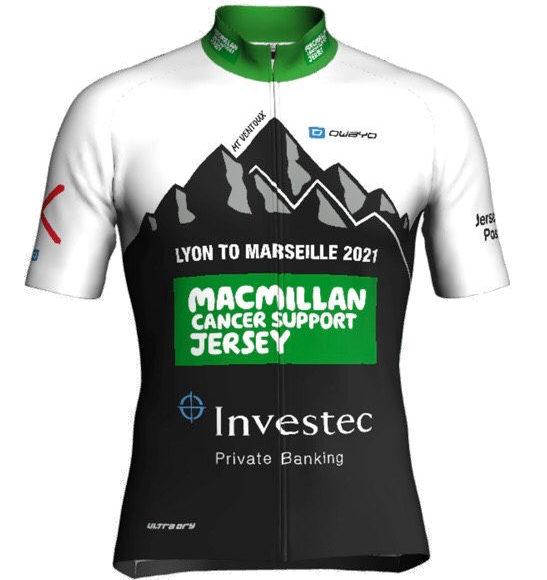 Click here to view the Macmillan Jersey Cycle Challenge page