An exciting new fixture on Jersey's cycling calendar has raised over £8,500 for islanders affected by cancer in Jersey and proved such a success that the wheels are in motion for a return next year.
Jacksons sponsored the Mac100, a 100k cycling challenge which saw around 200 islanders pedalling their way around the island on Sunday 22nd August, in aid of Macmillan Cancer Support Jersey.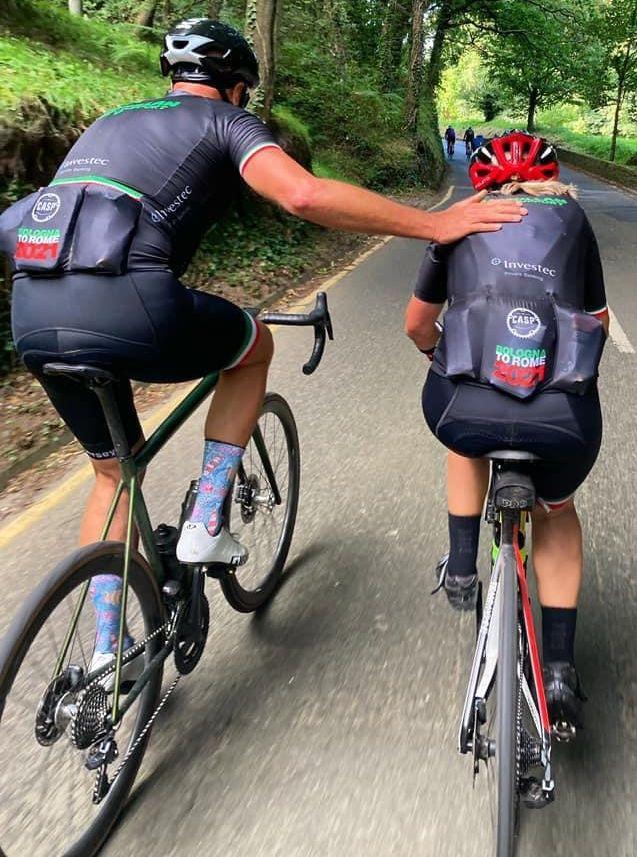 Cyclists had the option of using any bike they liked, as long as it wasn't a fixed wheel, track bike or monocycle to cycle the tough route which involved 1,000m of climbing!
The fastest finishers crossed the line in three and a half hours, cycling at an impressive average speed of 28.5km per hour.
The team made sure everyone stayed hydrated, manning water stops along the way and handing out branded water bottles along with fruit, flapjacks and Mars bars.
Commenting on the event, Andrew Searle, General Manager at Jacksons said: "We were delighted to be a part of the Mac100 and to be supporting this fantastic local charity which provides such vital support and wellbeing services for those with cancer, their family and friends.
"It was great to see people posting their achievements on Strava using the #Mac100 and there were some impressive results!"
The Mac100 team also ran a raffle at the event to raise additional funds, with the winner Neil Gray taking home the prize of a luxury car for the weekend along with an overnight stay at the Atlantic Hotel. A distillery tour and wine tasting at La Mare Wine Estate was also offered to the highest individual fundraiser and cyclist Lee Attley rode off with that great prize.
Steph Gibaut, Head of income at Macmillan Jersey said: "What a fantastic event held in aid of Macmillan Jersey. I was lucky enough to be volunteering at the registration point and was amazed to meet the 200 incredible cyclist taking part in the inaugural Jacksons Mac100 event.
"We are so grateful for the support and generosity of the various cycle clubs, independent riders and of course the sponsors who enabled the charity to receive over £8,500. This money will enable us to continue providing emotional, practical and well-being support to anyone affected by cancer in Jersey. Thank you so much!
"We were delighted to have 200 cyclists register to take part in the inaugural Jacksons Mac100 event and for the support of various cycle clubs and independent riders alike. Their generosity and that of the sponsors has enabled us to raise over £8,500, all of which goes directly to help Macmillan in Jersey provide its much-needed cancer support services."