Jersey's CERT has sent an advisory notice to local law firms following an increase in malicious phishing emails.
CERT (Cyber Emergency Response Team) Director Matt Palmer said "We have now received reports of targeted phishing emails from five local firms in the last 48 hours.
"These can be hard to spot as they appear to come from someone you already know, and relate to an existing matter. In many cases they are not stopped by standard email security defences. However they all contain a single greeting line and two website links.
"I would ask local organisations to be vigilant and look out for emails that follow this pattern. If received, the emails should be deleted or reported to phishing@cert.je.
"Any organisation who believes they have been compromised should speak to their IT provider or contact CERT for advice."
Matt added "Everyone can stay alert for malicious emails. Look out for tell-tale signs such as urgent demands, unusual links or unexpected file attachments, as well as requests for information. If you think it is suspicious, do not click links or attachments in emails. If in doubt, call the sender to check using contact details you already hold."
Below is an example of a malicious email: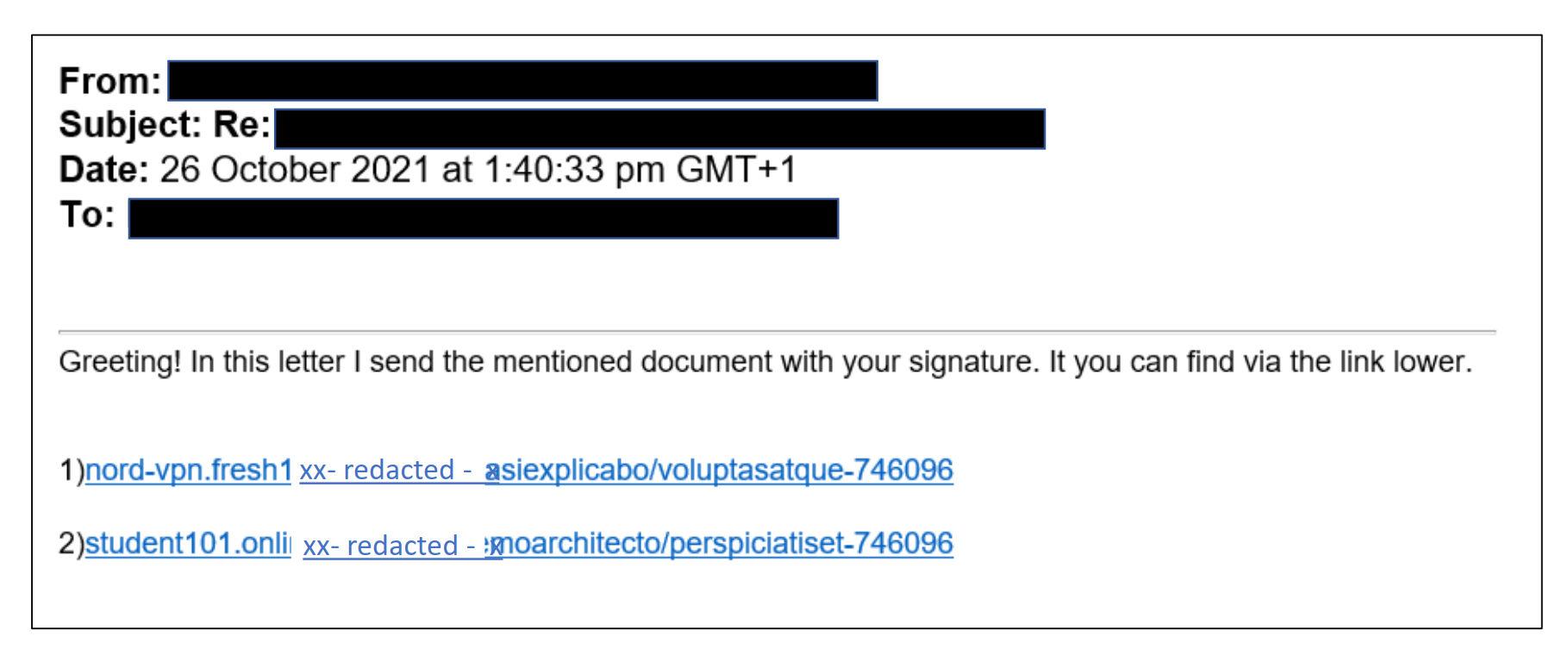 Click here for more information about this type of malicious phishing.