Les Voies is the Guernsey Bailiwick's school for students that experience Social, Emotional and Mental Health difficulties (SEMH).
The school alongside the students identified that some of the particular challenges that they faced were around three distinct areas, Regulation, Reflection and Participation.
Following the identification of these areas the school decided to create a zone within the building to support the students following the key principles of nurture.
The six principles of nurture developed by educational professionals Eva Holmes and Eve Boyd (1999) are;
Children's learning is understood developmentally
The classroom offers a safe base
The importance of nurture for the development of wellbeing
Language is a vital means of communication
All behaviour is communication
The importance of transition in children's lives
Students nurture needs are identified through the use of the Boxall profile, this allows specific needs to be identified and targeted through specific intervention.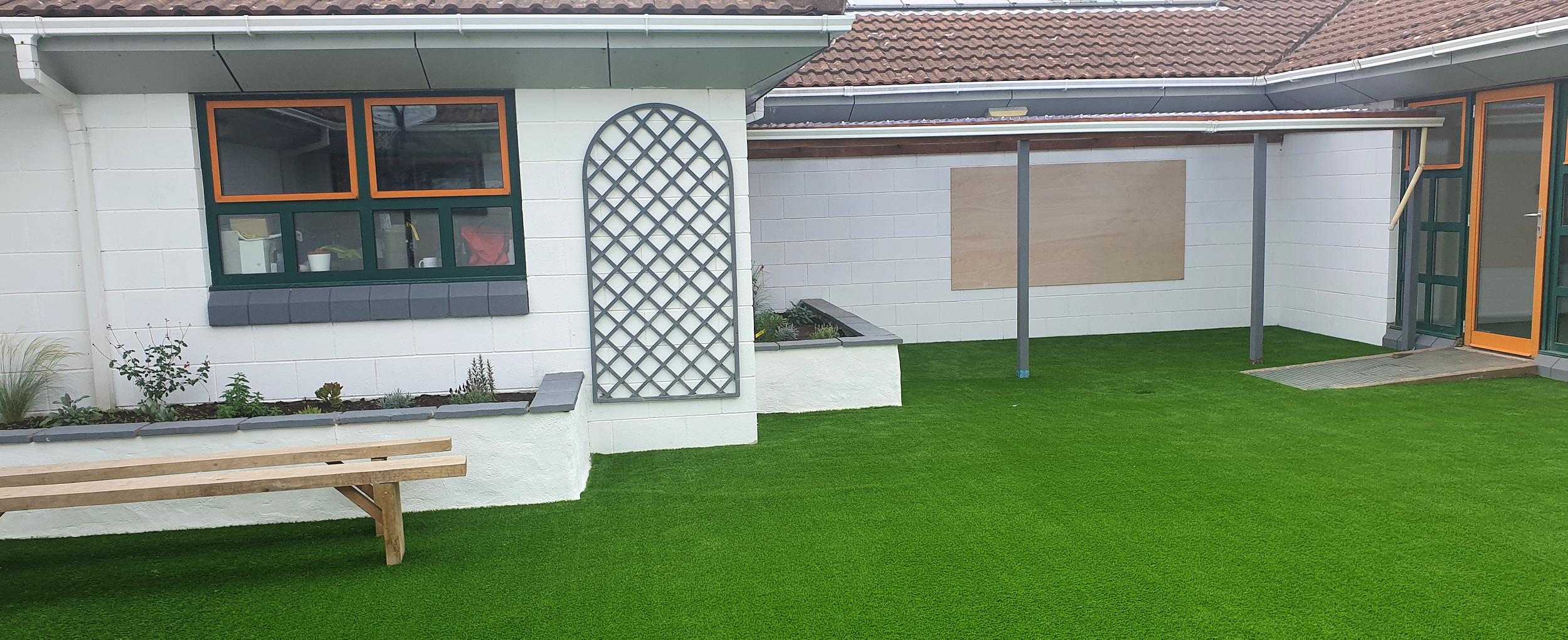 The Nurture Zone has a number of distinct areas:
A central homely environment that  is used for;

Group work
Soft starts that include breakfast (some students do this alongside their parents).
Every group has a 45 minute nurture zone session every week working on identified areas such as resilience, reflection, trust and team work.
Parenting workshops in the evening.
This is a no technology space which encourages interaction and communication.

A classroom, used for specific work including slots with the youth commission, College of FE and Sexual Health and relationships.
A professional's room where weekly drop in sessions are provided by the Youth commission, Police, School Attendance, Educational Psychology and Action for Children.
The  sensory outside space is used for relaxation, games, some gardening and student  coaching sessions
A meeting space that is used for the Junior Leadership Team meetings, 1:1 sessions and more formal child centric meetings.
A 1:1 therapeutic space that is used for health and wellbeing sessions and hand massage.
Every child has a 1:1 coaching session with a self-identified staff member and these take place in different areas within the nurture zone.
The school therapy dog Luna is also based in the nurture zone providing a warm welcome to students staff and visitors.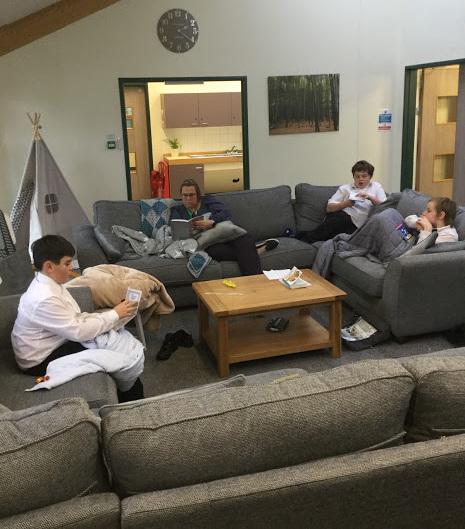 Headteacher Jonathan Furley said: "The Nurture zone is a lovely welcoming space that everyone wants to spend time in. We have seen a significantly calmer school since introducing the space in September 2020."
The school has recently achieved the Rights Respecting Schools Silver award that specifically identified the nurture zone in the school, they identified the following  in the accreditation report; Pupils spoke positively about school felt that each of them was supported to access the best opportunities for them and learn in ways that work for them.
One pupil explaining that this has helped them to enjoy their right to education because: "When I come to school, I go straight to the nurture zone then go to lessons after that. This links to rights because I'm having food and a drink and I'm calmer and happier." The RRSA lead said: 'Article 3 sums up our school; everything we do is about working in the best interest of each child.'
There are over 62 academic studies in the last two decades researching nurture group (NG) provision. Findings include:
Children who attended a NG had a significant chance of improving their learning skills (Gerrard, 2005), including language and literacy skills (Hosie, 2013) and their academic attainment improved, even over the course of just one year (Sloan et al 2016, Reynolds et al 2009);
NGs resulted in an improvement in pupils' behaviour (Sloan et al 2016) and social skills (Cooper & Tiknaz, 2005);
NGs resulted in a positive change to social and emotional functioning at home (Binnie & Allen, 2008);
NGs result in a positive attachment to school (Walker, 2010);
Gains in social and emotional functioning are maintained over time by nurture group students (O'Connor & Colwell, 2002);
The best results have been achieved when the nurture group has been in existence for at least for two years (Cooper & Whitebread 2007; Rautenbach 2010; Garner 2010)
The school has funded this initiative through support from the following companies and people;
Canaccord Genuity
Praxis IFM Trust
The Sure foundation
Smile for Georgie
Brooks Macdonald
Project Linus
Kleinwort Hambros
Kate Gallienne (sponsored swim)
Concept 360
Kelvin Re
Julius Baer
First Central
Tiffany Matthews
Albany apartments
Collas Crill
Neon Sapphire
Dowding signs
It was not just financial support that was offered, donations of time to do the garden, painting and clearing were also a key part of making it happen in the timeframe.
Staff gave up their summer holidays to do practical tasks like painting, moving and displays, ex-students talked about what would have helped them and gave us an insight in to things that would be supportive.
"As a school we are incredibly grateful for the wider community support that is having a noticeable impact on students at Les Voies in the short time that it has been in use", added Jonathan.