A group of Kenyan construction workers employed by GR8 on temporary work permits are offering their spare time at weekends supporting charities, elderly and vulnerable islanders and environmental projects.
After donating their wages from a project at Christmas to the Highlands Foundation and the Nyumbani Children's Home in Kenya, the team want to carry on helping worthy causes in Jersey and are offering their services one weekend a month.
With the support of GR8, they will help elderly or vulnerable groups by doing renovation, decoration or gardening projects, and provide assistance to local charities who may need repairs or support at fund raising events. They are also willing to volunteer their time for environmental projects.
Ayub Omondio who has worked in Jersey for 9 months, said: "As a group of Kenyans we are extremely grateful to the island of Jersey for making us welcome and to repay that generosity, we want to give something back to Jersey by providing our skills and our time to those that need help and support."
The construction workers, some of whom have worked on projects for the UK and US governments in Afghanistan, are employed by GR8 on temporary 9-month contracts and work on sites around the island. Money that they earned at Christmas refurbishing the GR8 office has been split between the Foundation at Highlands College and the children's home in Nairobi.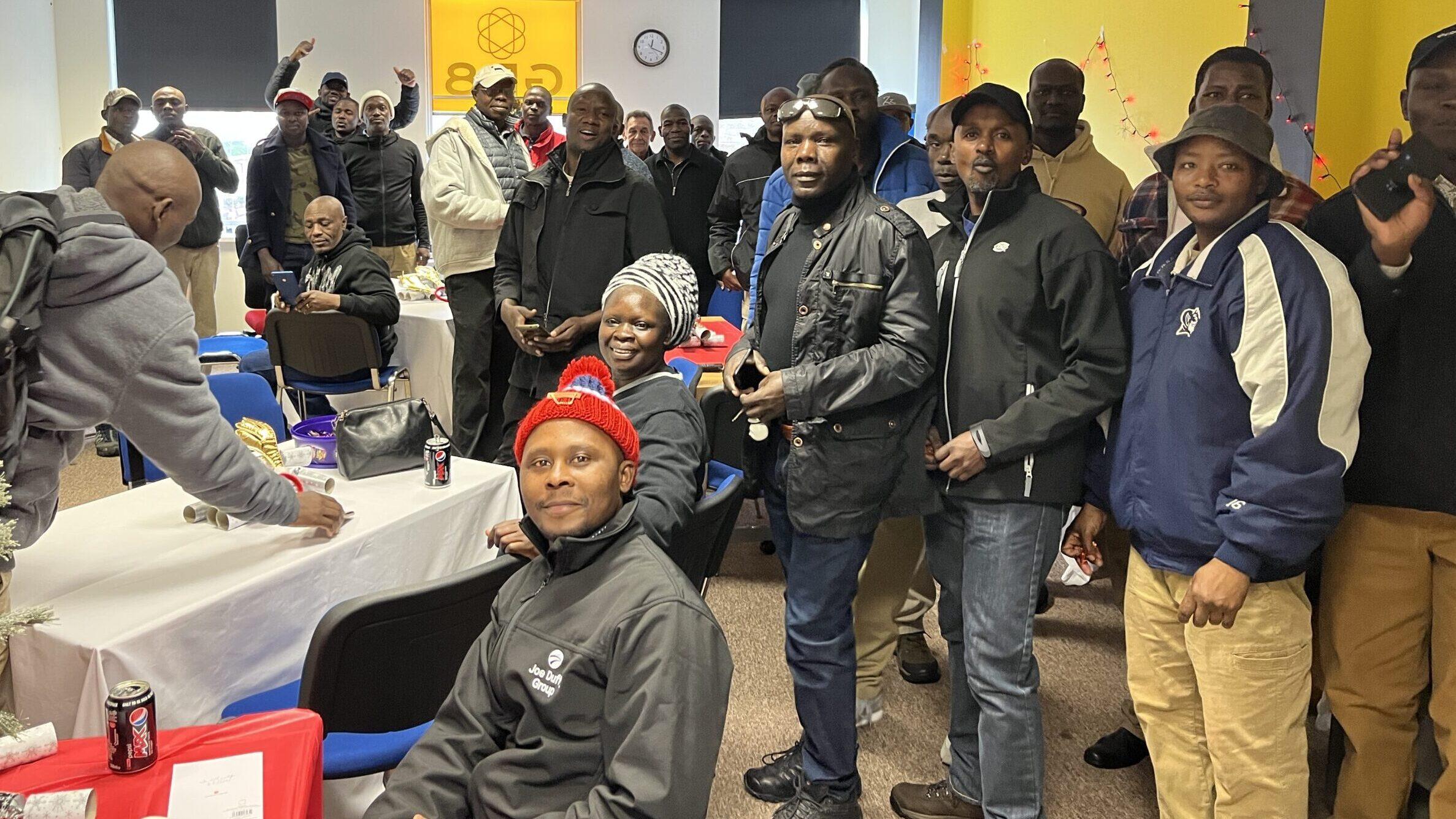 Lee Madden, Managing Director of GR8, recently visited Kenya and gave the home a cheque for £1,200. Lee said: "It was quiet over Christmas, so we offered them some paid work at our offices.
"We were taken completely by surprise when they said they wanted to donate their wages to the Highlands Foundation which does magnificent work supporting local students, and to a cause close to their hearts in Kenya. But what really impressed me was that they also said they wanted to carry on supporting the community here and this just shows what a fantastic group of guys they are. We will be launching a charity scheme in the next few weeks, and as we are getting it off the ground, we have already had a request from one local charity for their help."