The charitable fundraising campaign, 'Jumping in Puddles for Cancer' is urging more people to make a splash as the winter weather kicks in.
The team is delighted to announce that luxury hotel brand Hand Picked Hotels will be supporting the initiative as a key sponsor this year.
The campaign, which launched last January in Guernsey, invites people across the United Kingdom to don their wellies and help to raise £1,000,000 in aid of Cancer Research UK by jumping in puddles.
Fundraisers are invited to jump, make a donation, upload an image onto social media and nominate friends, family and colleagues to do the same.
The initiative was inspired by Guernsey-based charity campaigner Susie Campanella, whose close friend Gary Burgess received a devastating terminal cancer diagnosis at the end of 2019. It has already received widespread support from various high-profile individuals, including renowned comedian and impressionist Jon Culshaw, actor Jake Wood, radio host Gaby Roslin, comedians Rob Beckett and Tom Allen and TV adventurer Ben Fogle.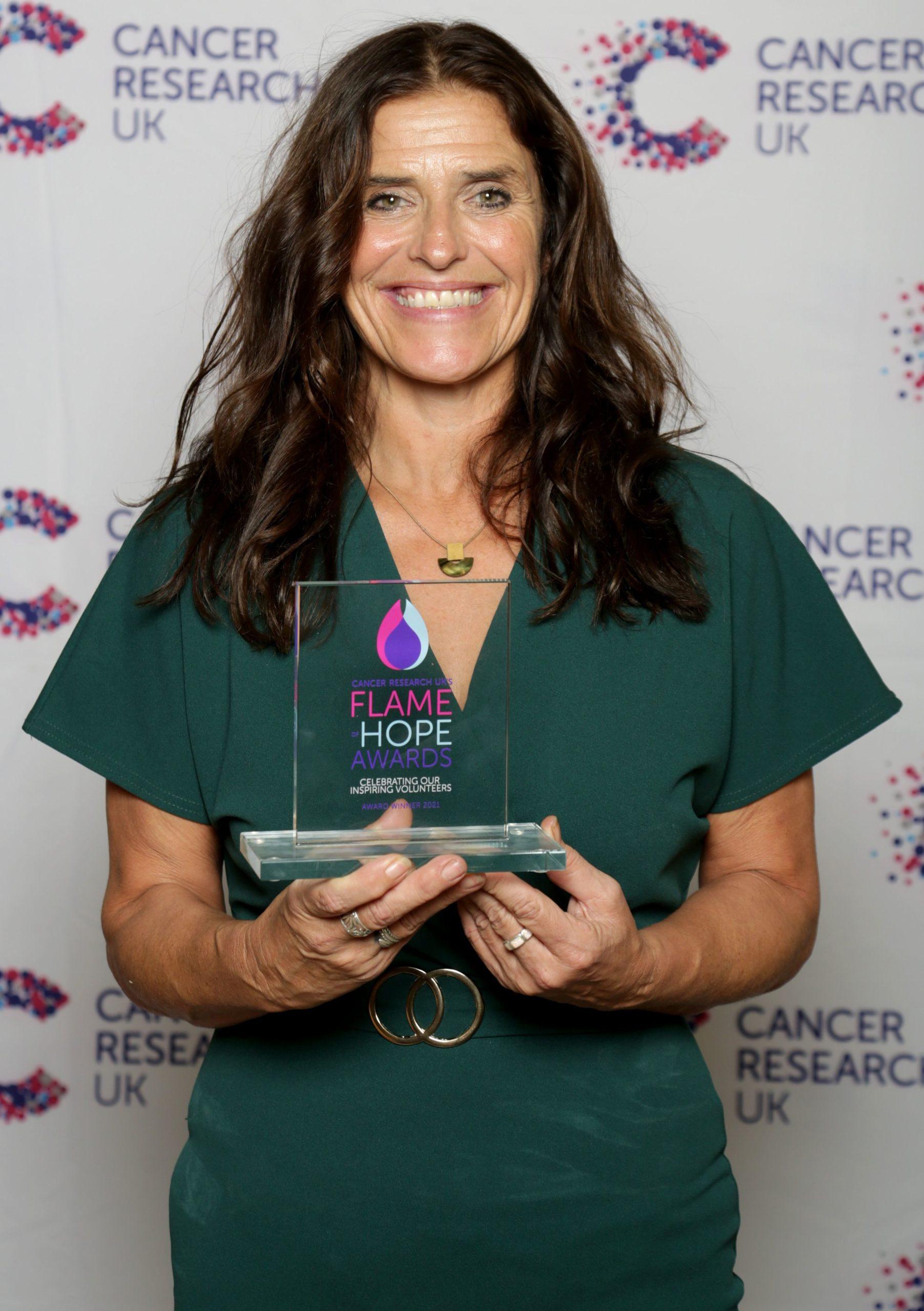 Susie says: "One in every two people is affected by cancer in some way or another, they are huge statistics. It breaks my heart to watch our loved ones taken too soon by such a cruel and unforgiving disease. Research is the only way to eventually beat cancer and, quite simply, that needs money. Jumping in Puddles is a way to get the whole nation involved in helping to achieve what I believe is possible."
To date, the fundraising efforts have generated over £50,000 and Susie was recently awarded the Pioneer of the Year Award at Cancer Research UK's Flame of Hope Awards in recognition of her efforts.
Professor Sir Leszek Borysiewicz, Chair of Cancer Research UK says: "Jumping in Puddles for Cancer is a fun and easy way to support the research that will beat cancer. Thank you to everyone who has taken part in the campaign so far. Together, you have raised nearly £56,000 for Cancer Research UK's life-saving work.
"The story behind Susie's campaign is one of friendship, love, and determination to make a difference. It is about finding those moments of fun during the most difficult times. It was an honour to present Susie with our Pioneer of the Year Award as part of Cancer Research UK's Flame of Hope Awards recently, and I would be delighted to see Susie reach her £1 million fundraising goal. So next time it rains, why not grab your wellies and go Jumping in Puddles for Cancer!"
The campaign has gained widespread support across local communities with jumpers of every age and ability joining in the fun, from sports team and families to nurseries and big businesses.
Hand Picked Hotels will promote Jumping in Puddles across its collection of award-winning UK and Channel Islands country house and spa hotels, helping to raise vital awareness and funds to help beat cancer. In addition to hotel staff jumping and donating, they will be encouraging guests to join in while also nominating suppliers and members of the local community to make a splash for the cause.
Susie added "I am eternally grateful to everyone who has helped so far and thrilled that Hand Picked Hotels is now supporting us – I look forward to seeing their jumps!"
Julia Hands (shown in the main picture), Chairman and CEO of Hand Picked Hotels, says: "We are delighted to be supporting Susie with her campaign and hope that our combined efforts will help to reach that million-pound mark.
"Supporting the community is at our heart and, as a business, we know that we are in a strong position to make a genuine difference to the lives of those affected by cancer through raising awareness and helping to fund this vital research. We wish Susie the best of luck with her campaign and look forward to encouraging our team and guests to join her on this important challenge."
For more information about Jumping in Puddles for Cancer, visit www.jumpinapuddle.co.uk/media  or email media@jumpinapuddle.co.uk.