As the one-year anniversary of the Russian invasion of Ukraine approaches, Jersey Overseas Aid, Jersey's official, publicly-funded relief and development agency, has committed a further £400,000 to address the worsening humanitarian situation in the war torn country.
These latest allocations will address critical energy needs for health facilities as well as the provision of essential medical supplies including items such as ultrasound and resuscitation systems for new-born babies. Jersey funds will also provide vital training for Ukraine nationals in bomb disposal as the country address the catastrophic effects of unexploded remnants of war.
Jersey's Minister for International Development, Deputy Carolyn Labey said: "As we approach one year since the devastating conflict began, the humanitarian situation is worsening, and the need for assistance only continues to rise. By supporting two trusted humanitarian partners in Crown Agents and Friends Of Ukraine Explosive Ordnance Disposal (FOU – EOD), Jersey is continuing to provide targeted, life-saving assistance that can be delivered quickly and effectively to those facing hugely challenging conditions."
Russia's invasion of Ukraine has resulted in a critical need for assistance in addressing the widespread threat from unexploded ordnance and other explosive remnants of war (ERW). Over 250,000 explosive devices have already been removed and destroyed since March 2022, but millions more persist. Russia has bombed and shelled considerable amounts of Ukraine's territory including critical civilian infrastructure resulting in a significant threat from unexploded  ordnance and other explosive remnants of war (ERW). Friends of Ukraine EOD, a Guernsey registered charity, will address this through the continued training of Ukraine nationals, many of them women, in specialist, accredited bomb disposal courses.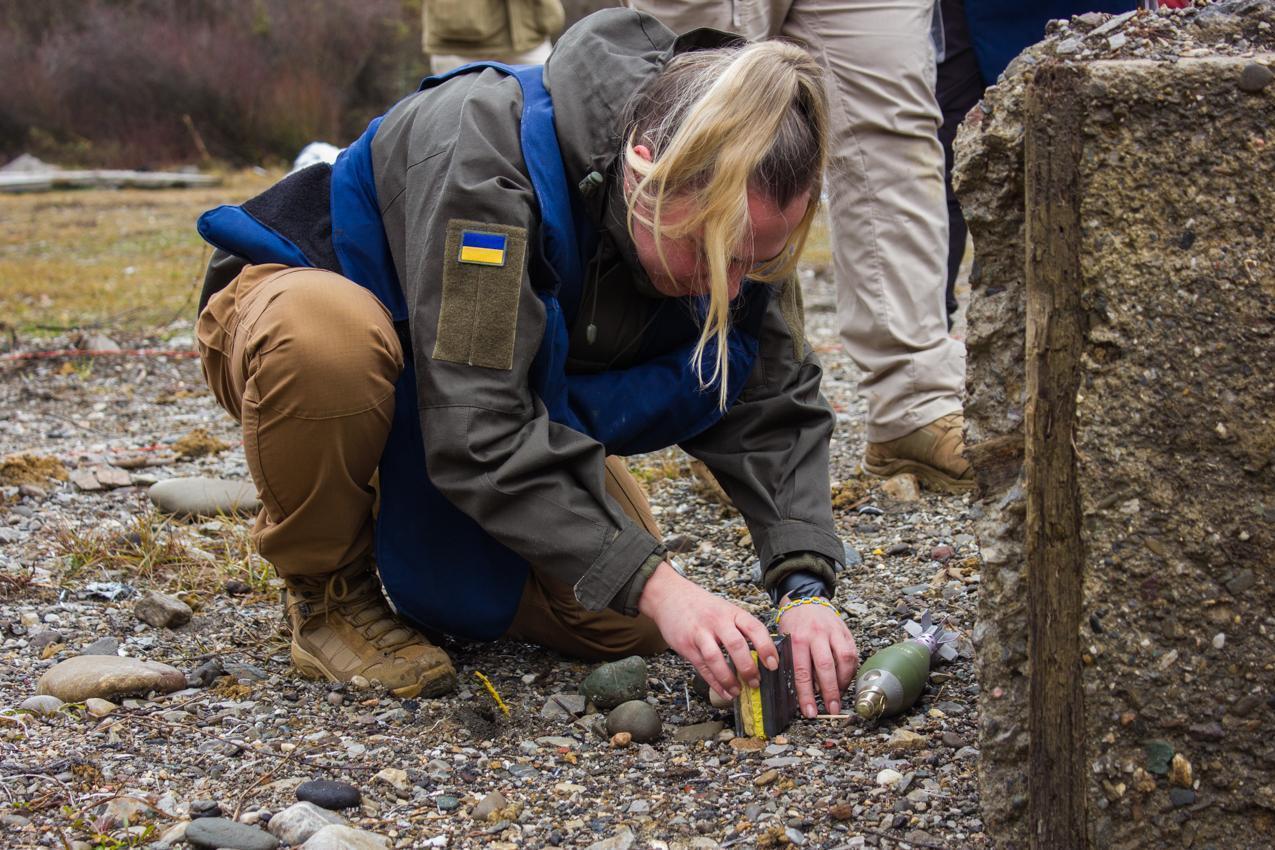 Guernseyman, Ben Remfrey, founder of FOU-EOD, said: "The work we do is making a significant difference in Ukraine. The beneficiaries of this training, funded by Jersey Overseas Aid, will be upskilled, enabling the survey and area reduction of the land contaminated by the explosive remnants of war.  The funds provided by JOA go directly to building skilled national capacity, and those trained will continue to be best prepared for combatting the effects of the war in Ukraine for years to come. We are blessed to be able to say the work continues thanks to Jersey.
"JOA's impact resonates far beyond Jersey's tranquil shores, and I can speak for many and express my sincere thanks to the people of Jersey for what you have done and what you continue to do for Ukraine."
Russia's offensive in Ukraine has caused widespread destruction, displacement and suffering. According to the UN, at least 17.6 million people are in need of humanitarian assistance, including 6.3 million internally placed people. With winter in Ukraine lasting until March and temperatures reaching as low as -20 degrees, the humanitarian situation is worsening. Attacks against energy infrastructure have severely disrupted public services including water, electricity, heating, health care, education and social protection.
In recognition of this, Crown Agents' intervention will procure and provide several generators to health facilities in Mykolaiv, as well as delivering essential equipment and medicine as hospitals across the country struggle to maintain supplies.
The latest round of grants takes humanitarian funding committed by Jersey to partners delivering assistance in Ukraine and neighbouring countries to £3.1million. This figure is a combination of JOA funding, additional £1million funding from the Government of Jersey and donations from generous islanders, collected through the Bailiffs Ukraine Appeal.
The Bailiff's Ukraine Appeal is still ongoing, and although donations have slowed, it is expected that more pledges will be received in the run up to the anniversary of the invasion on 24th February. JOA does not accept donations – donations can be made through local charity, Side-By-Side.
---
Picture Credits: MAT Kosovo/ FoU-EOD