Sixteen organisations, charities and voluntary groups running projects that directly benefit Islanders have been awarded a total of £273,848.45 of Channel Islands Lottery funding by Jersey Community Foundation.
Channel Islands (CI) Lottery funding allocated via Jersey Community Foundation (JCF) is awarded annually, every May and November, to projects working across arts, culture and heritage; science and research; and sports and active lifestyle.
The funding comes from lottery ticket purchases in the Channel Islands and is an essential source of support that contributes significantly to the work of various charitable and voluntary organisations and groups. It provides resources for projects, programmes, services, infrastructure, research, equipment and other essential needs, helping charitable organisations to make a positive and lasting impact.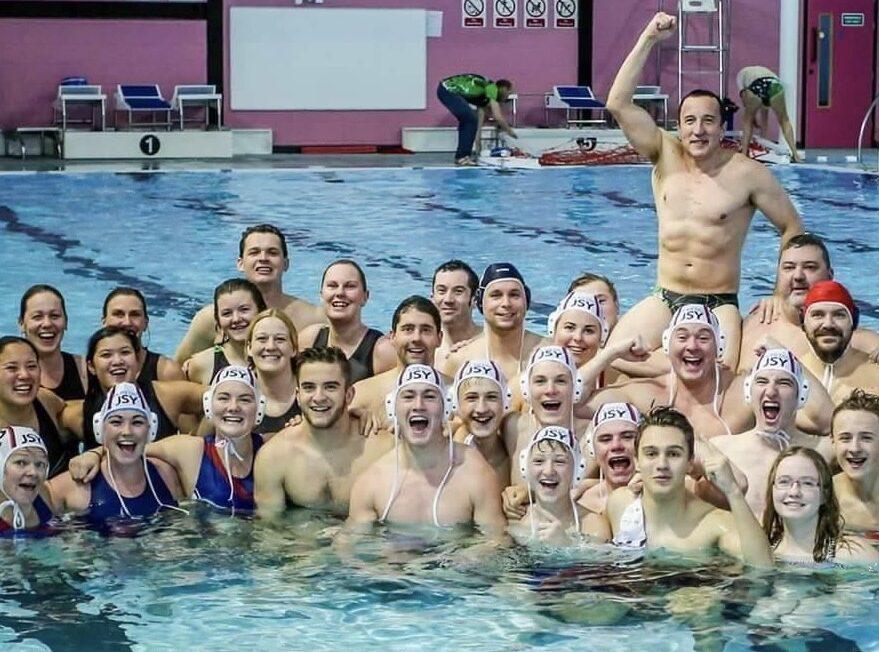 Among those organisations that have received funding are:
Jersey Water Polo Association (JWPA) – £12,050.70
JWPA was established in 1970 and provides Islanders aged 8 to 70+ with the opportunity to learn and play water polo at a social and competitive level. The organisation is using their funding to raise the profile of, and engagement with, water polo in Jersey through free adult and junior sessions, replacing ageing equipment, educating their volunteers with further official qualifications and running an international water polo tournament at Havre des Pas.
Uppsala University – £42,226
Uppsala University was founded in 1477 and is the oldest university in Sweden. The university is using their funding to embark on a study in Jersey to reconstruct the Island's climate over the past 500,000 years. They will do this by studying local geological 'ice age' features using modern analytical techniques to understand their age and characteristics. This study is of fundamental importance to understand Jersey's current climate system and predict and mitigate against future climate change.
Every Child Our Future (ECOF) – £5,000
ECOF was established in 2016 and seeks to address social inequality through improved access to education. The charity is using their funding to commission 'Flaire Entertainment' to run a dual language theatre performance and workshop for children at eight schools. The aim of the project is to support the development of vocabulary, as well as the themes and language of the story, for children aged 3 to 5, particularly those speaking Portuguese. This follows research showing many children in Jersey are starting school below age-related expectations in speech, language and communication.
Minister for Economic Development, Tourism, Sport and Culture, Deputy Kirsten Morel, said: "I am delighted to see substantial financial support being given to our local art, science and sports sectors through the allocation of over £273,000 in CI Lottery Funding.
"This funding not only recognises the significant contributions of 16 deserving organisations but also highlights the essential role that lottery ticket purchases play in empowering charitable and voluntary groups. By investing in vital projects, programs and infrastructure this funding ensures a positive and lasting impact on the lives of Islanders. I commend JCF for their dedication to fostering a thriving community and congratulate the grant recipients for their valuable work."
Chief Executive Officer of JCF, Anna Terry, said: "The remarkable range and diversity of these successful projects are a testament to the vibrant spirit, ingenuity and determination thriving within Jersey's community. We continue to support charities addressing the challenges of the cost-of-living crisis, but also emphasise the value of organisations dedicated to uplifting, enriching and advancing our community during these financially challenging times.
"Arts, sports and scientific pursuits have the power to uplift us in times of stress, help us navigate challenges, enable self-expression and enhance our mental and physical wellbeing. They play a crucial role in the education and progress of our entire community. I extend my appreciation to our experienced volunteer Board and sector-specific advisors for their invaluable expertise and time dedicated to the grant allocation process."
The deadline for charities, organisations and voluntary groups to apply for the next round of CI Lottery funding via JCF is 29 September 2023. Find out more
here or email Trudy Le Bas.
---
Pictured: Every Child Our Future – Flaire Performers